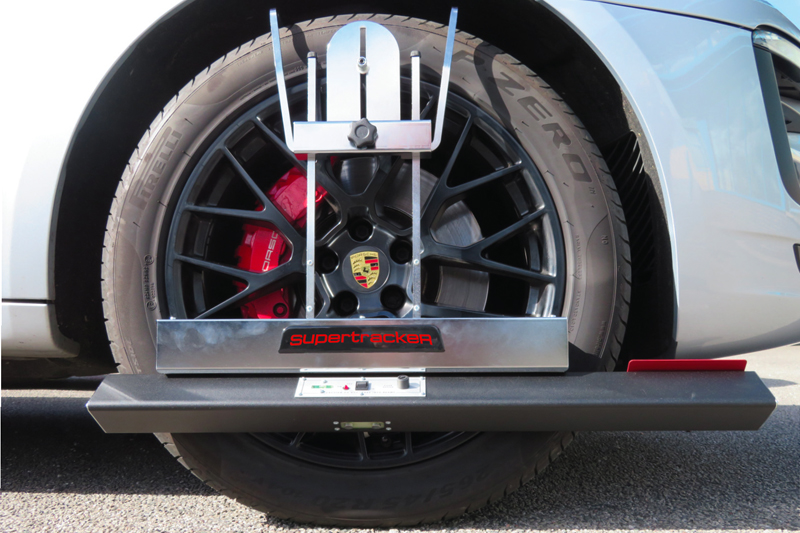 ---
You may already be offering wheel alignment as a service, but recent developments in technology are leading Supertracker to ask: could you be doing more for your customers' wheels?
---
As the cost-of-living crisis continues to squeeze both motorists and garage owners alike, attracting new customers in through the door, while at the same time showing them how you can save them money, is going to be more important than ever. With the increasing popularity of electric vehicles, which are typically heavier and can experience increased wear on tyres, as well as the ongoing national issues of potholes, wheel alignment will become increasingly central to a garage's service offering.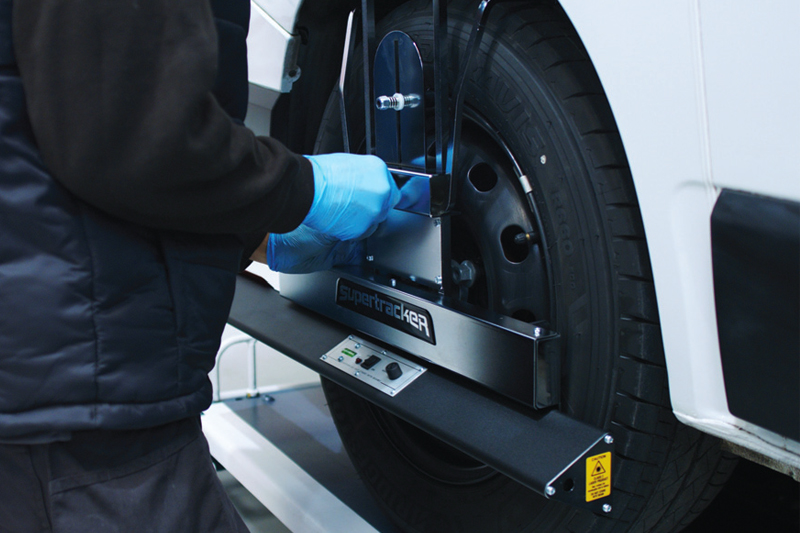 Wheel aligners come in all shapes and sizes and there is a huge range available to suit any business size and budget, from some well-known and some lesser known brands. Supertracker has made a decent name for itself within the world of British industry and has been manufacturing, installing, servicing and calibrating wheel alignment systems across the UK for over three decades. In the last year, the brand has been rejuvenated, bringing a modern and straightforward approach to a well-respected product.
Maintaining the core range of entry-level laser aligners, the most exciting developments have been made in the mid-range CCD computer models. These offer a great wheel alignment solution for garages for many reasons:
CCD machines which are trolley mounted, or mobile in operation, provide the ability for geometry checks to be carried out anywhere in the workshop, adding both flexibility and speed to the process for the technician.
CCD machines which operate a simple to use "hang on" clampless system, has many advantages, most notably reducing, and in most cases eliminating, potential damage to wheels that clamp systems may cause, as well as being simple and easy to use.
CCD machines which are powered by sophisticated software programs, computer wheel aligners hold an extensive vehicle database, saving significant time trying to source these alignment measurements alternatively. With adjustment help screens to assist technicians on a variety of vehicle adjustments ensures the process is simple, yet accurate to operate. With the added benefit of the ability to store customers data, for easy history recall.
Those systems provided with printers enable technicians to effortlessly print customer reports, leading to increasing customer satisfaction and crucially repeat business.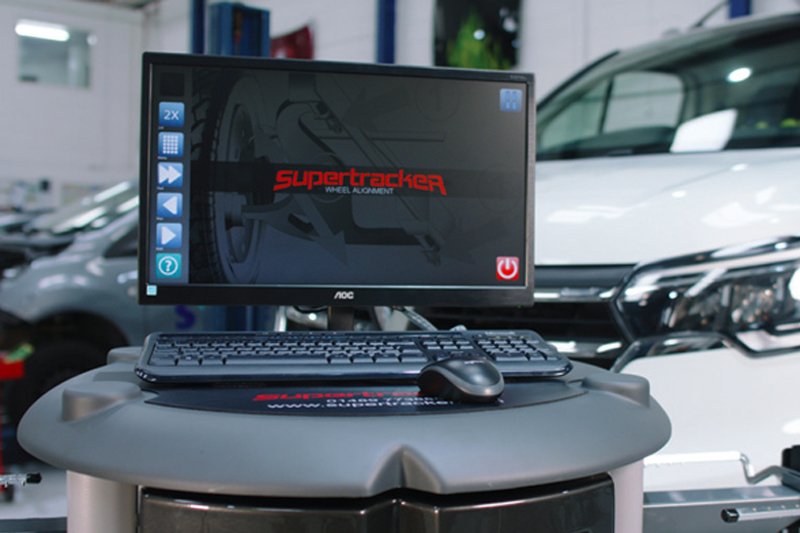 On tape
To highlight these advantages, Supertracker has recently released a series of explainer videos that demonstrate the simplicity of the CCD range of wheel alignment equipment featuring the iconic STR130 6 sensor wheel aligner. Allowing busy garage owners to consume this content in their own time, highlighting the simplicity of the machine, which can be demonstrated and featured in a video in less than four minutes. This time efficient demonstration, is just one of the ways Supertracker is modernising the brand and connecting digitally with their customers.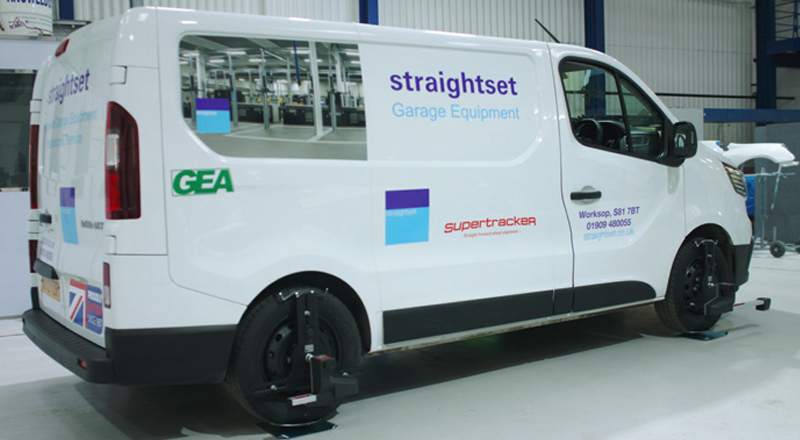 Refreshing aftercare
Wheel alignment is a quick revenue generator for garages, and in many instances automotive alignment tools will pay for themselves in a very short space of time. However, protecting your investment is just as important as the investment itself.
Supertracker has a large central warehouse in Worksop, stocked with the full range of spare parts required to keep your machines operational and reducing unwanted downtime. With discounted prices on parts customers, parts and accessories are readily available with quick delivery.
Backed by a service division offering calibrations, servicing, breakdown and technical support as well as database upgrades. Customers are kept informed of site visits, via their dedicated controllers and intuitive email communications, with all works logged and recorded, utilising their sophisticated service management software. Added to this the company's engineers offer a national on-site service, with mobile test rigs calibrated to traceable standards providing accurate calibrations backed with a certificate for the customer's records.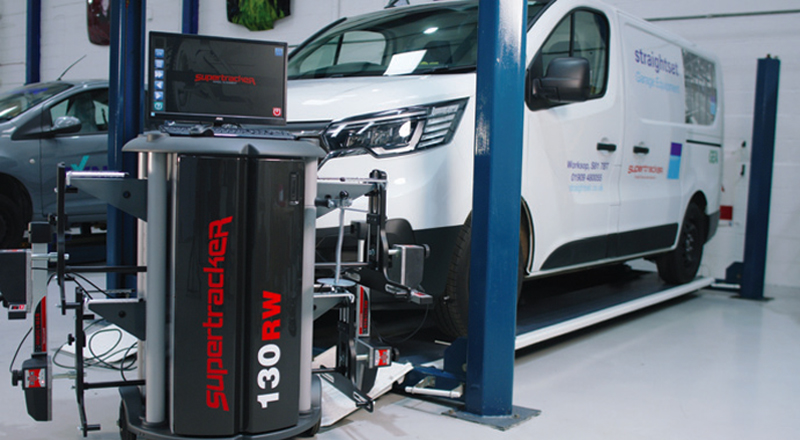 Time is money for garages and downtime caused by unreliable equipment can lead to long-lasting loss of income. Successful garages rely on repeat business and building trust with their core customers, so offering reliable equipment, strengthened by a great service package, is critical to profitability.
---
Want to know more? For more information click
here.