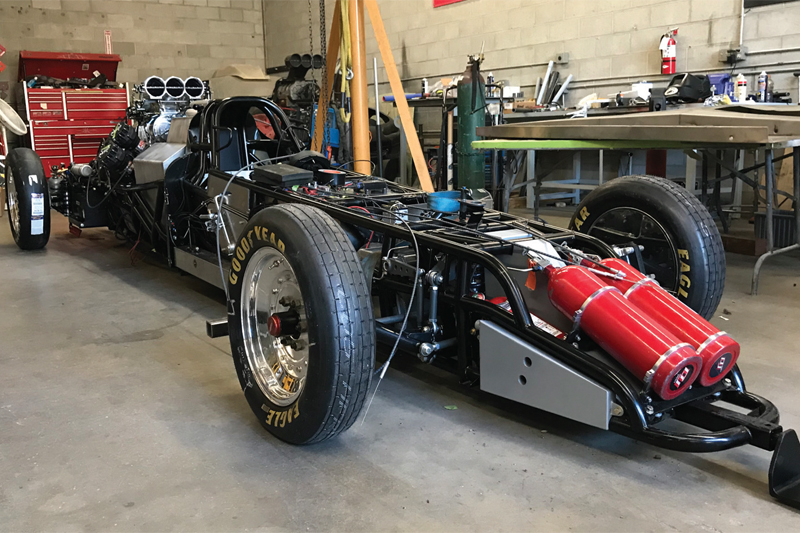 ---
As the owner of and driver for the Lucas Oil 7707 Land Speed Racing Team – and holder of the current world land speed record for 'A Class Blown Fuel Roadsters', Geoff Stilwell uses a lot of oil and a lot of fuel. To find out more, PMM spoke to Geoff about how Lucas Oil products help him speed to success.
---
With a rigorous safety and preventive maintenance regime, as well as the associated repair costs that have the potential to break the bank at any time, access to the product range from Lucas Oil is a vital resource. Products such as engine oils, additives, gear oils and transmission fluids, assembly lubes and greases for pre-race engine building, and the brake fluids to stop the car are all essential to the 7707 team's racing project. The team send back regular updates and reports about each product's behaviour and effectiveness under operating conditions that can be quite hostile.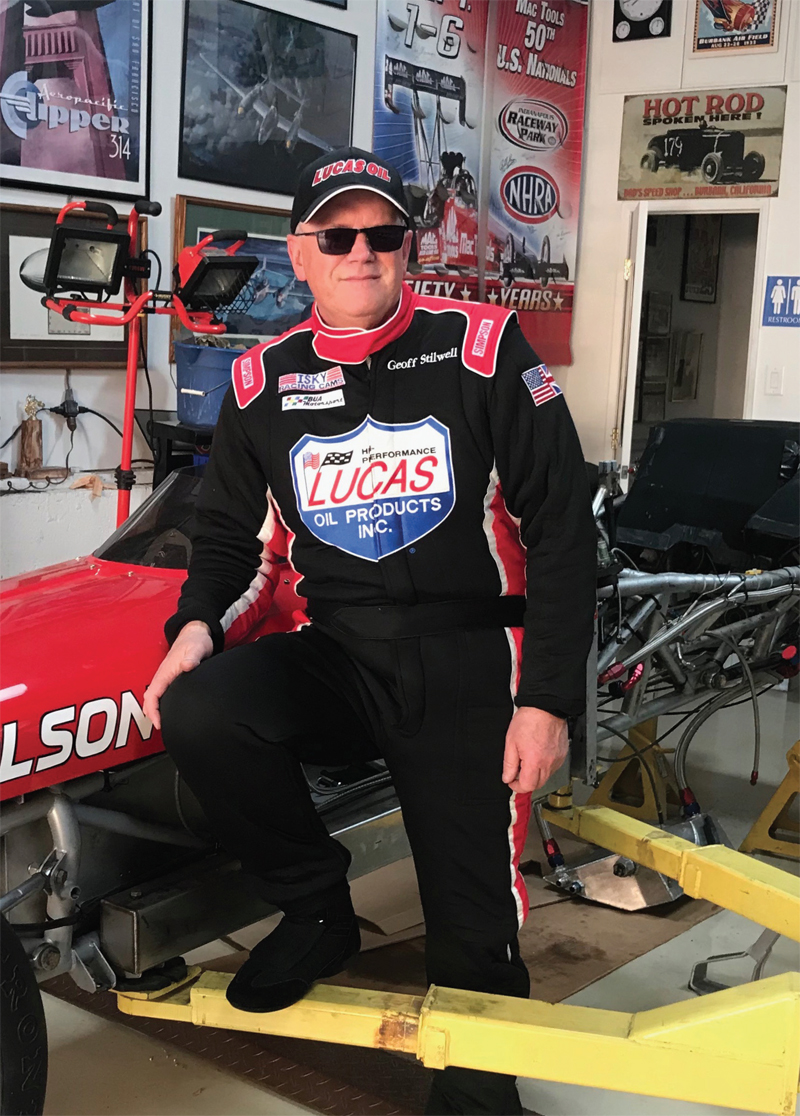 Geoff commented, "We set the record on the salt flats at Bonneville in 2018 with an average speed of 258.379mph and a top speed of 265.456mph. It was independently recorded over consecutive three-mile passes. To achieve that kind of consistency, we use 70 WT Lucas Racing Oil, driven by an engine that consumes 40 gallons of fuel on each pass. It's a 70% nitro-methanol mix (70% nitromethane, 30% methanol). An unfortunate side-effect is that the fuel emulsifies – or breaks down the oil – very quickly, so we have to change the oil after each run. We add heavy duty oil stabiliser to give extra protection to the bearings and the cam. As you can appreciate, when you are racing on salt flats, an effective anti-corrosive solution is a must. We use a lot of penetrating oil, which protects the rod ends or heim joints, cables and throttle linkage."
The route to the world land speed record holder has been a long one. Geoff saw his first drag racing event aged nine, at Blackbush Aerodrome in 1964. Although he was instantly hooked, he didn't get a ride in a competitive drag race until 1981. On Pro- Stock bikes, he eventually reached a career high of number three in Europe, but the world record breaking runs didn't get a kickstart until 2016.
Geoff added, "I was asked to present an award to the legendary racing driver Ron Hope at a Drag Racing Hall of Fame event. During the ceremony, he surprised everyone – including me – by announcing that I was going to drive one of his land speed cars. I got my D and C Licences in his school car on the salt flats at Bonneville. It was a turbocharged four-wheel drive Dodge. I progressed to rear-engine cars to get the B licence. Passing the 250mph mark gave me my AA licence. Not many people achieve the 'unlimited' classification that comes from exceeding 300mph. In fact, more people have walked on the moon than have exceeded 400mph on land."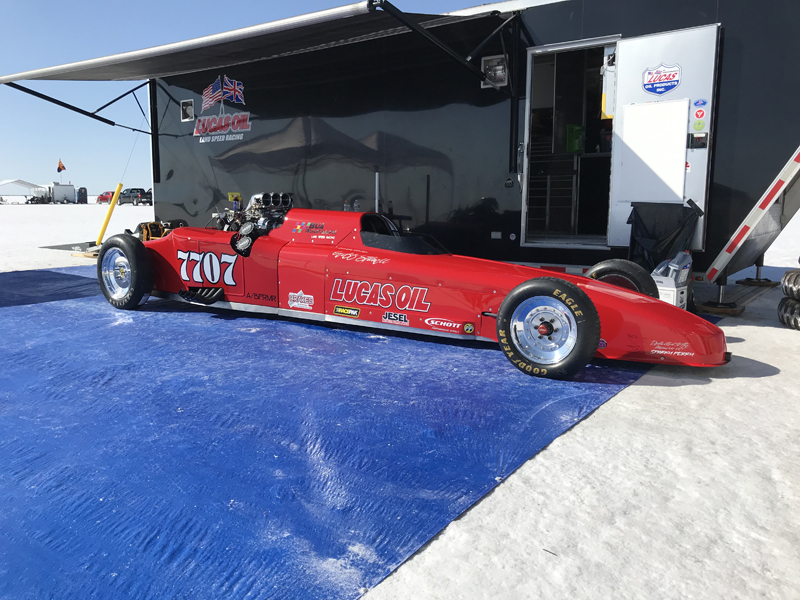 The team hopes to add to its winning achievements next year: "The plan is to take our record beyond 300mph, and in theory, the car should be able to do 350mph, given the right conditions. Unseasonal late snow and very heavy rains back in August destroyed our attempt to do that on our return to Bonneville this year. Our next opportunity will be in El Mirage, California. Weather permitting, we've got every chance."
---
For more information, click
here
.