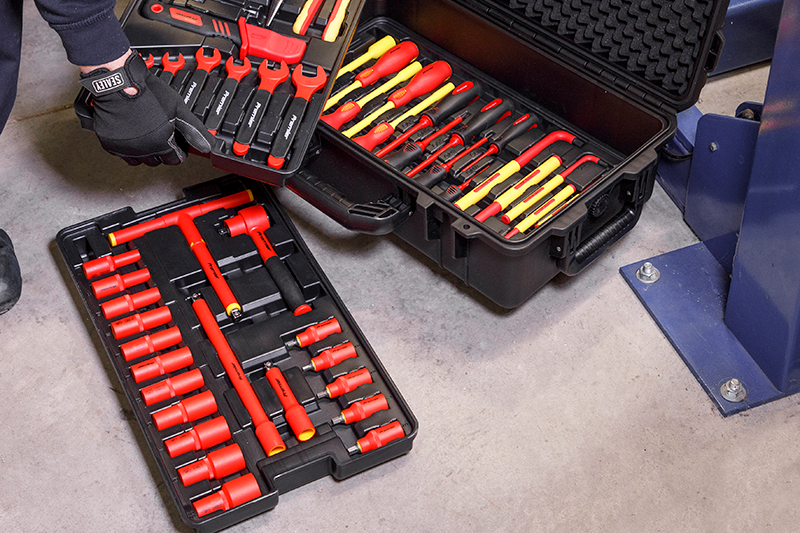 ---
Automotive tools specialist Sealey advises the PMM audience on how to stay safe whilst working on electric vehicles.
---
With pure-electric cars making up 12.5 per cent of all new-car registrations in the UK during January 2022, according to the latest data from the Society of Motor Manufacturers and Traders, it has never been more important to invest in appropriate tools and training. This is further supported by the forecast that battery-electric and plug-in hybrid registrations will grow by 61% and 42% respectively in 2022.
Sealey continually strives to develop new tools and equipment designed to keep technicians safe whilst servicing these vehicles. It is essential to use the correct personal protection equipment when working on or close to high voltage, this includes isolating the high voltage battery. High voltage electrician's gloves and an electrician's safety mat must both be of the correct type and have test reports to prove their suitability for this type of work. Both items are available separately from Sealey or as part of the HP55K2COMBO Personal Protection Kit, which additionally includes a high voltage rescue pole.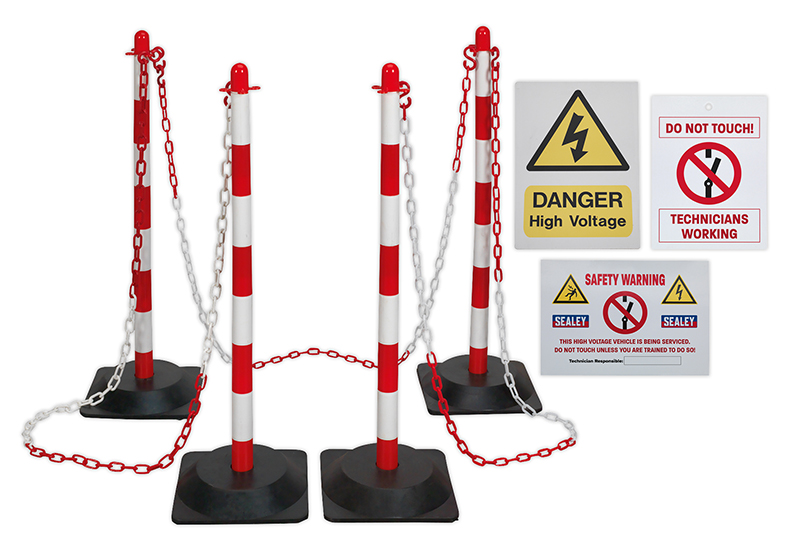 Any vehicle being worked on should be placed in an exclusion zone to create a secure working environment. The HP55K1COMBO is ideal for this purpose, as the post and chain kit and high voltage warning signs notify others of the potential danger, preventing them from entering.
When working on hybrid or electric vehicle systems, a category III analyser or voltmeter is vital. The circuitry inside the unit is built specifically to safely cope with the high voltages and currents found in this type of vehicle. Sealey's TA320 is category III and conforms to EN61010.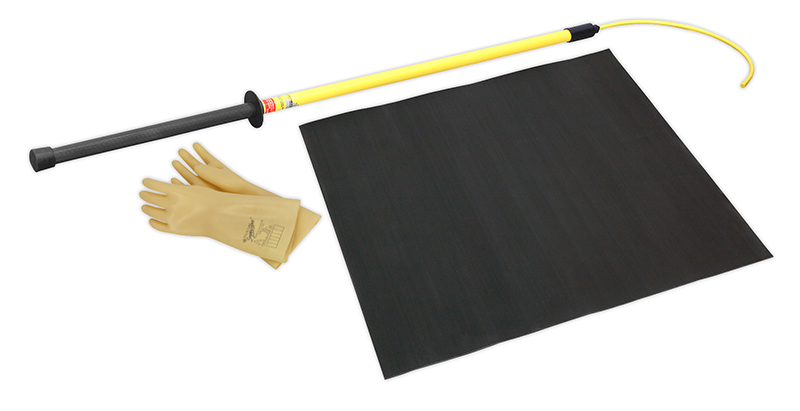 For further protection from the risk of electric shock, it is strongly advised that VDE-approved tools are used. Sealey supplies a wide range of tools insulated to VDE and EN 60900 standards, including the comprehensive AK7938 3/8 in. Sq Drive and AK7939 ½ in. Sq Drive Tool Kits.
---
Want to know more? For further product information and to view the full range, click
here
, where you can also enter Sealey's latest competitions, register warranties and request a copy of its current catalogue and promotions.