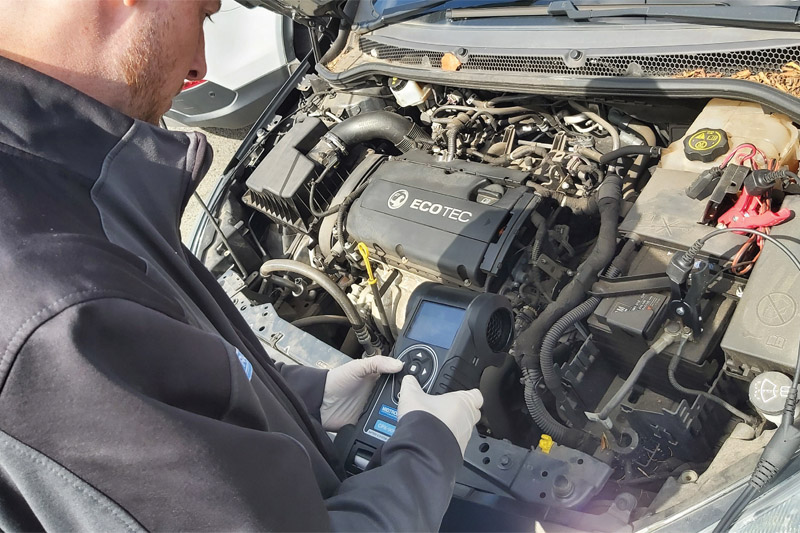 ---
Vehicle inspections have started to rise again, so PMM has teamed up with Rotronics to help you maximise battery management opportunities.
---
Since March, Rotronics has had a surge of enquiries from consumers who are looking to charge their own vehicles. This is an excellent opportunity for independent workshops, who can provide a test and charge package for their customers. This is prime time to invite customers into the workshop for a battery check, and from there work on providing a maintenance program, providing good service and the option of an up-sell, if appropriate.
Ken Clark, Managing Director at Rotronics, explained, "Vehicles are not being used as much as they were before the Coronavirus, and batteries will definitely need attention – the best care option for your customers' vehicles would be to offer a three-month battery check.
"We know from the significant increase in enquiries that consumers are much more aware that their vehicle batteries have suffered and need help. Some ideal testing products for you to use are the CPX900, the MDX655P Start/Stop and the MDX545P. Meanwhile, the best chargers to assist your customers are the CTEK MXS25 and Pro25, which can be found here."
Final checks
If a battery has been left for any amount of time, it is important to take the reserve capacity into consideration, especially due to the recent increasing demand of stop-start technology. As workshops ease back into full operation, it is important to conduct a check of the battery stock. Rotronics warns against neglecting the batteries on the shelves during these checks, as these need to be inspected and charged before fitting if they have been lying in wait.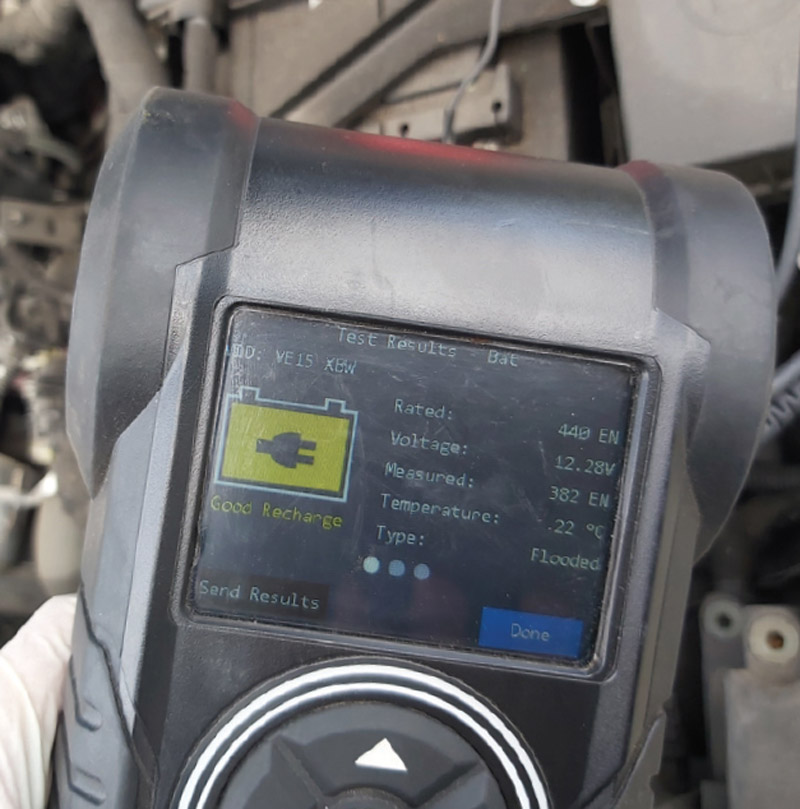 This is also a great time to look over all battery-related equipment; be sure to check the condition and suitability for use, clean grease and grime from the terminals, and watch out for any wear and tear. Power packs should also be on charge at all times. If you need any advice on how best to care for your equipment, click here.
A helping hand
Rotronics has just launched a brand-new website. The improved site has been redesigned and developed to ensure that your online experience is as easy as possible. In addition to enhanced aesthetics and functionality, the new website is home to a range of new features, including:
A one-stop-shop service centre for your aftersales needs
Videos on how to use individual products
A resource centre, filled with user guides and manuals
Battery tips and Q&As with our experts
A 'return on investment' (ROI) calculator is also featured within the product pages. It has been carefully developed to show customers the estimated number of weeks that it will take to make their money back after investing in battery management equipment for their workshop.
Once on a product page, simply enter the number of vehicles that enter your workshop, select a battery tester and battery charger of choice, plus a few other details, and you will be presented with an estimate breakdown of both monthly and annual revenue generation opportunities.
---
For more information on Rotronics, its new website and the ROI calculator, click
here
.