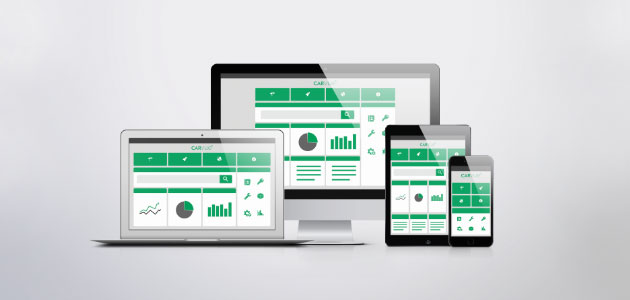 We talk to CarVue's Alex Knight to learn more about the ways in which workshops can benefit from better garage management.
PMM:Why is it so important for busy workshops to utilise an effective garage management system nowadays?
CARVUE: Many 'busy' workshops are busy because they have piles of administration to do and multiple systems to get them through the day. To get busier through more work in the workshop, you need to start by methodically documenting what's going through your garage.
That means proper processes for customer and vehicle data capture, job cards, parts, invoices and purchases. Only once you have an effective management system, and those processes in place, can you have a clear idea of how your business is performing. It's at this point that you can then start making your workshop a busier place through reminder campaigns and other CRM tools.
Give us a few examples of ways that garages can benefit from CarVue in comparison to 'traditional' methods of garage management.
Traditional methods tend to either be computer-based systems or good old pen and paper, which means they're not accessible the minute you leave your desk. CarVue gives you the ability to book a job from your sofa on an iPad, if that's when the customer wants to book in. Seeing your workshop diary and scheduling a job in away from the workshop has never been a reality until now and that's resulting in great benefits for garages.
For business owners that employ paper-based invoicing and purchasing, knowing the health and profitability of their business may still mean an annual trip to the accountants with a pile of paper. Using CarVue, all sales and purchase data is at their fingertips, meaning visibility into the health of their business is only ever a click in their browser away, whatever device they are on.
Based on feedback from existing and potential users, what new features have you introduced to CarVue in recent times?
Most of the feedback we've received has been that 30 days wasn't long enough for busy garage owners to trial CarVue, so we've introduced a completely FREE version with no time limit. In addition, we wanted to bring more of our features to our entry level price plan, again following customer feedback, so our new V6 plan now includes the ability to send texts, perform vehicle and address lookups too. For garages with high throughput and usage of the system, our V8 package gives them the peace of mind of unlimited look-ups, texts, job cards and invoices.