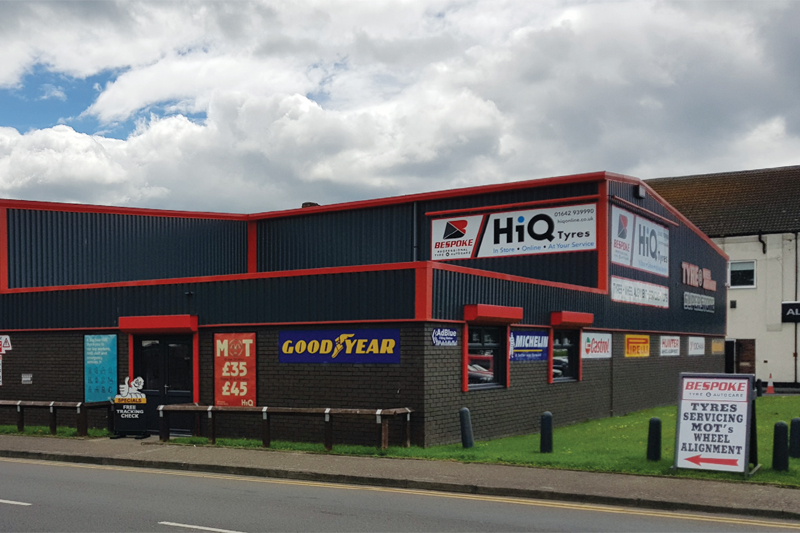 ---
Despite the recent economic uncertainty, there have been a number of success stories around the country that continue to serve as a shining example of best practice to the service and repair industry. One such example is Middlesbrough-based Bespoke Tyre and Auto Care.
---
Despite being located in one of the most economically challenged towns in the UK, Bespoke Tyre and Auto Care regularly attracts customers, including private individuals and franchised dealers from far away locations such as York and Leeds. Often they require tyre and wheel servicing work on high-end motors including Ferraris, Mercedes and Bentleys, to name a few.
Equipment no-brainer
As Geoff Smith, father of Managing Director David Smith, explained, the equipment within the workshop has played a key role in helping them establish their enviable reputation: "Having had experience of Hunter alignment and servicing equipment from a previous business I was involved in, we knew we had to have it again right from day one – it was a real no-brainer! As far as I'm concerned, it's the best equipment in the industry by far. From its speed of use, to ease of use and its quality, nothing else comes near."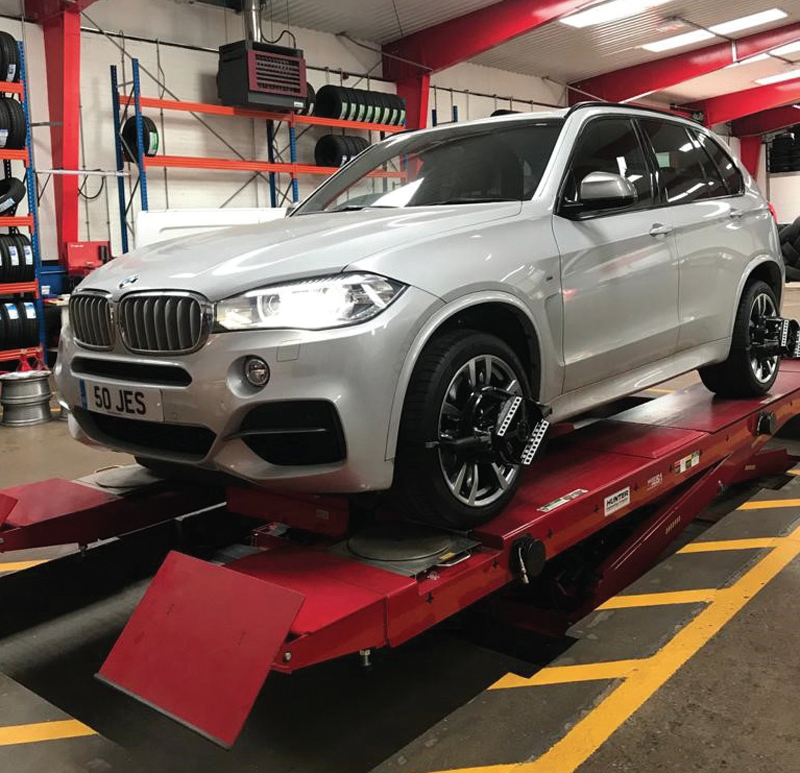 Given the current economic climate, Geoff recognised the reluctance of other workshops to invest in such equipment, but it's a decision he believes has stood the business in good stead: "It was a substantial investment in the Hunter equipment, but after seeing it at the SEMA trade show in the USA, I just knew it was the way forward. It pays to invest in the best and that's what we've become known for. We look after the equipment so that we get good use out of it, which then generates revenue for the business."
With the bewildering choice of workshop equipment available, deciding on what equipment to buy is not always an easy one for any workshop owner. However, for Bespoke Tyre and Auto Care, the decision was a relatively easy one, and decided to invest in the Hunter system from sole UK supplier Pro-Align.
What to choose?
So, David and his team equipped the workshop with a selection of systems on offer from Hunter. For wheel alignment, they selected the Hunter HawkEye Elite TD which was paired with the integrated Hunter RX-45 lift. Meanwhile for tyre work, they selected the Hunter Road Force Touch diagnostic wheel balancer and the Hunter Revolution, fully automated tyre changer.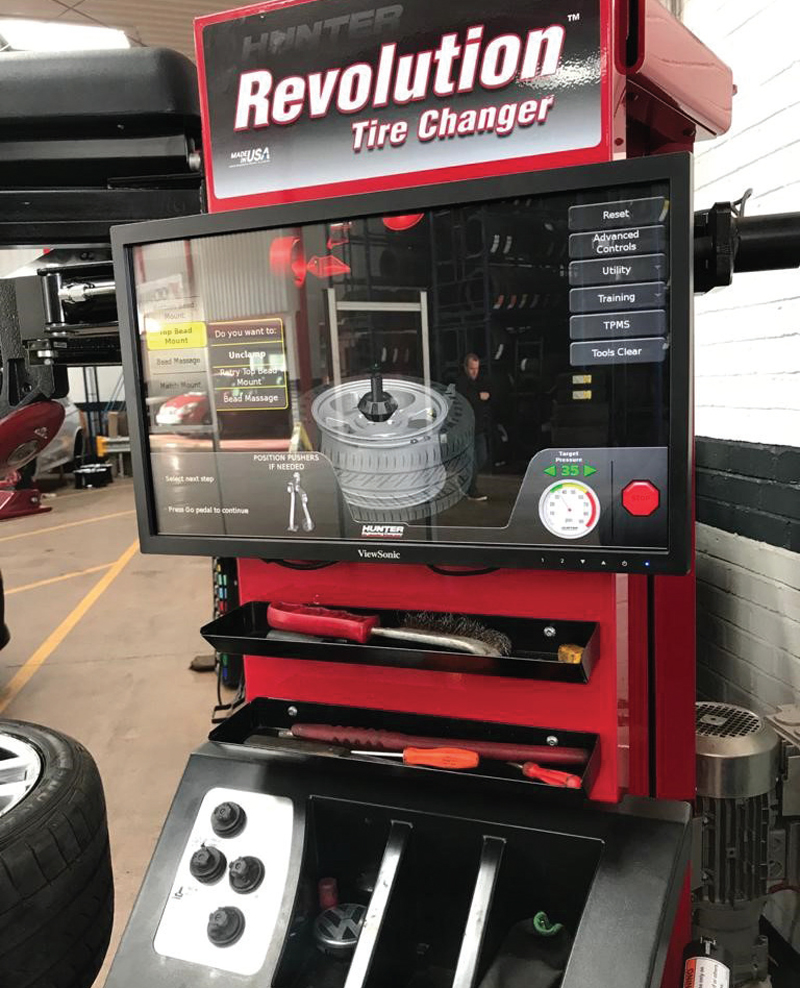 From a technical and operational perspective, David recognised the advantage of equipping the business with Hunter equipment throughout.
"The set-up of the Hunter aligner is very quick," he explained. "It's really easy to use and never complicated, which means it's also very efficient, which is good for both us and the customer. We only want to perform the work once and avoid having to do things again because of incorrect readings or other mistakes.
"To help with this, we have the fully integrated RX-45 lift. This ramp works in conjunction with the aligner. They talk to each other and automatically perform tasks such as locking and unlocking the turn plates which can speed things up further.
"Of course, it's not just the equipment alone. You've got to have the knowledge of how to use it and how to integrate it properly into your business, but it is like a comfortable pair of shoes! It just works and makes things so easy.
"Other workshops considering equipment investment should also think about the aftersales support – backup for the equipment is very important too. We have our machines serviced and calibrated regularly but generally our machines have been faultless. The build quality is good and in the odd event you do need a spare part, they're normally readily available and can be delivered straight away."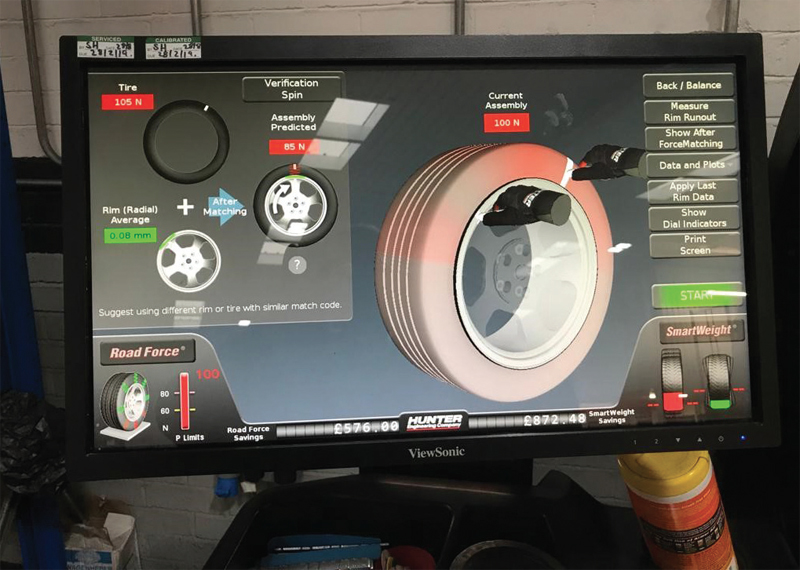 Looking ahead
Looking to the future, David and his team are tackling the wider economic crisis head on and are well-advanced with their plans to open a second site. Hunter equipment is firmly on the agenda again, only this time, David is looking to enhance things further with additional investment in the recently launched Hunter Quick Check Drive and Quick Tread Edge systems.
Summing up about his alignment and tyre servicing equipment, David concluded, "From the outside, it's hard to see why the Hunter systems carry a price premium, but as soon as you see them operating in a workshop environment, it's easy to understand. Anyone considering such an investment would be welcome to visit us up at Bespoke Tyre and Auto Care and see for themselves how the equipment can help transform a workshop."
---
To find out more about Pro-Align's range of Hunter equipment, click
here
.