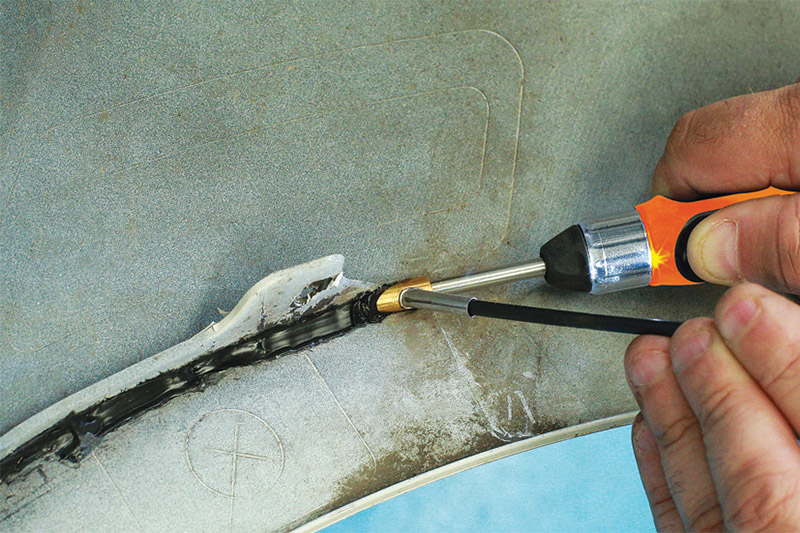 ---
Due to the high costs associated with the replacement of plastic panels, this rechargeable, cordless plastic repair kit was developed by Power-TEC to repair small to medium sized damage that could render a panel or part unusable.
---
The kit comes with a cordless plastic welding tool, powered by a rechargeable lithium-ion battery, and three attachments including an LED torch function. The kit also comes with a range of consumables which makes it instantly ready for use: three sheets of stainless steel wire mesh (50mm x 100mm); plastic welding filler rods (three rods in each pack) suitable for PE (polyethylene), ABS (acrylonitrile butadiene styrene), PP (polypropylene) and PS (polystyrene) plastics; plus two sizes of stainless steel staples, 50 x 0.6mm and 50 x 0.8mm.
---
For more information, click
here
.