---
Neil Hilton, Head of Business Development for Hella Gutmann Solutions, argues the case for independent workshops embracing ADAS.
---
Despite recent comments – generally from the those affiliated to the vehicle manufacturers (VMs) or bodies closely associated – discouraging independents from recalibrating Advanced Driver Assistance Systems (ADAS), the fact remains that vehicles fitted with the technology are entering workshops daily. As a result, the sector needs to make a choice and either embrace it or ignore the opportunities it provides.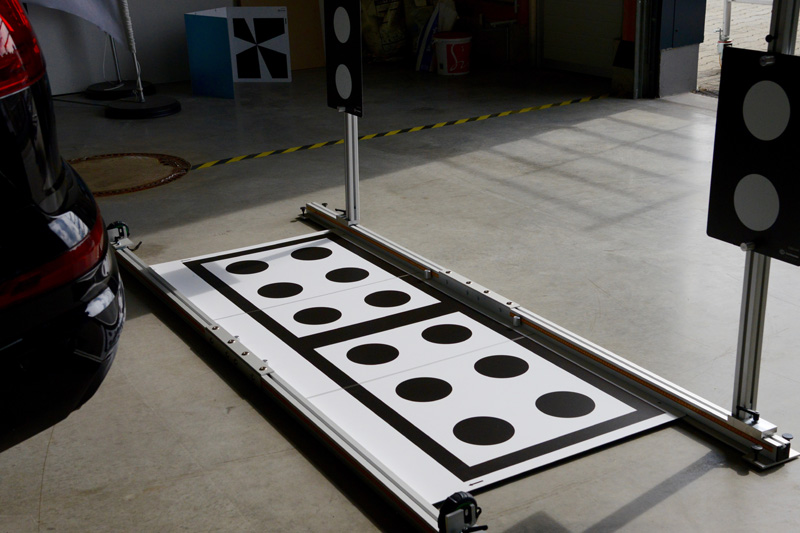 As of 2016, to qualify for a five star Euro NCAP safety rating, the VMs have to fit their vehicles with, as a minimum requirement, autonomous emergency braking and lane departure warning. These are both complex systems that, following any intervention that affects their set-up, require specialist recalibration equipment to reset the cameras or radars on which the vehicle relies for its ADAS operation.
This naturally includes accident damage and windscreen replacement, but it also encompasses general service and repair work, such as adjustment to the vehicle's tracking or wheel alignment, as well as coil spring or steering component replacement. In short, it includes anything that affects the vehicle's geometry, because it is through this datum that ADAS functions are calibrated and then operate.
Clearly, VMs and their associates do not want the independent sector to have any interaction with these systems, so unless independents are simply willing to cede the business back to the dealer, there has to be an aftermarket solution, which is what HGS has been championing for more than five years.
HGS offers a comprehensive multi-brand solution, covering more than 92% of the UK's ADAS-equipped car parc. The company has become well known for its knowledge and expertise on this complicated subject, with multiple businesses, including Thatcham Research and Autoglass in the UK, and CESVI and AIG Insurance Group in France, using the HGS CSC (Camera and Sensor Calibration) tool to establish the standards the sector should be meeting in regards to ADAS recalibration.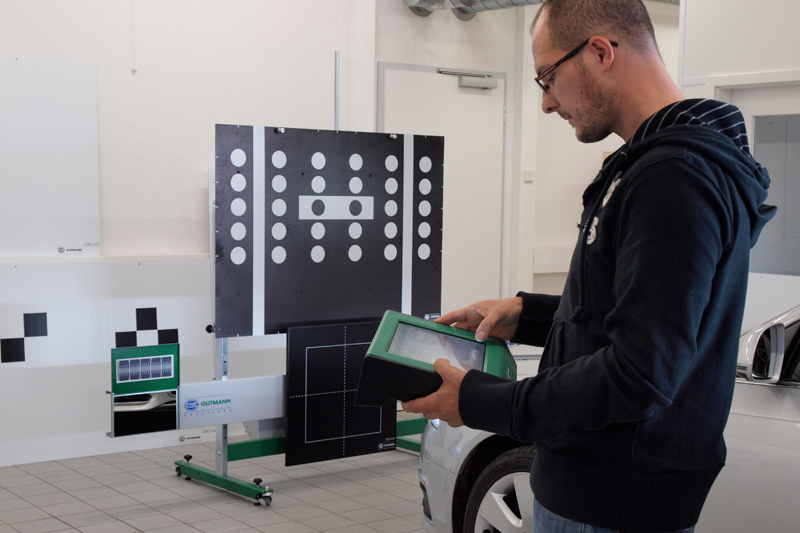 Therefore, as long as an independent goes through the correct procedure in terms of setting up the equipment that comes with the CSC tool – an operation that once learned takes only 20 minutes or so – the garage can undertake ADAS recalibration with complete confidence and to the same standard as the dealer.
Another bone of contention for the VMs is the quality of the parts used in any pre- recalibration repair, as they obviously support the use of their genuine parts programmes, installed by an affiliated dealer. From an aftermarket perspective, however, provided the independent uses replacement components of comparable quality to the OE part, which are installed following the correct procedure, the repair will conform with Block Exemption regulations and the recalibration will be valid, thus allowing the independent to compete with the dealer in an open and fair market.
---