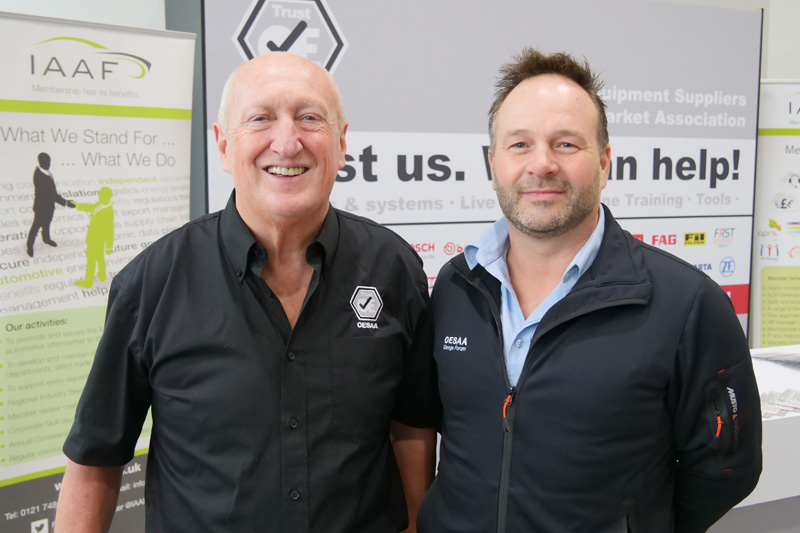 ---
PMM 's Kieran Nee caught up with OESAA's chairman Nigel Morgan to find out what he plans for the organisation and how it is reaching out to independent workshops.
---
Hi Nigel, thank you for speaking with me today. Could you introduce yourself to any of our readers unfamiliar with you.
Many will know me as the managing director of Schaeffler, which I stepped away from at the beginning of this year after more than four decades. My story began as the sales manager of Alan A Morgan, my family's company, which became the sole importer of LuK clutches back in the 1980s. LuK, of course, bought the company and now goes by the name of Schaeffler.
Today, I am the chairman of the Original Equipment Suppliers Aftermarket Association, which comprises OEMs within the automotive aftermarket.
Tell us more about OESAA, how long has it been around?
Established in 2013, concerned about so-called 'white box' products being imported into the UK, I approached other OEMs to form an alliance. OESAA and its members' priority is to ensure technicians have the practical skills and business acumen to be able to diagnose and repair the vehicles of today and the future.
By offering engaging and in-depth training, through the likes of Autoinform Live and the synergies being generated between the members, OESAA is able to provide technicians with a platform that will allow them to flourish, whether working on a conventional internal combustion engine vehicle or the latest battery-powered electric vehicle.
Autoinform Live is OESAA's own show?
Autoinform Live is a live, hands-on training event, which brings both technicians and OEMs all under one roof. It's an intimate opportunity for technicians to get to grips with technology, best practice techniques, and products they're encountering in the workshop now and can expect to receive in the coming years.
The primary objective is to arm technicians with quality information, which will allow them to protect and strengthen their businesses, by incentivising and inspiring new apprentices through the door, and offering new and improved services to their customers.
Many of the manufacturers involved with OESAA are competitors – is there a common goal that drives them to organise and participate jointly in an event like AutoInform Live?
All OEMs that exhibit at Autoinform Live all have the same objective: share their expertise and experience with technicians, helping them improve their technical and business skillsets, consequently enabling them to offer a better service to their customers.
During November's event, for example, Schaeffler presented IMI-accredited courses on double clutch systems. These training courses have been available for several years now, so I was surprised to learn that many technicians were still sending customers to another workshop or back to the main dealer, as they weren't able to undertake the work – that's something we're desperate to avoid!
They're united in their goal of education, illustrated perfectly by Schaeffler (FAG) and Brembo, in an Autoinform Live first, collaborating to offer an insight into current and future developments in braking and chassis systems.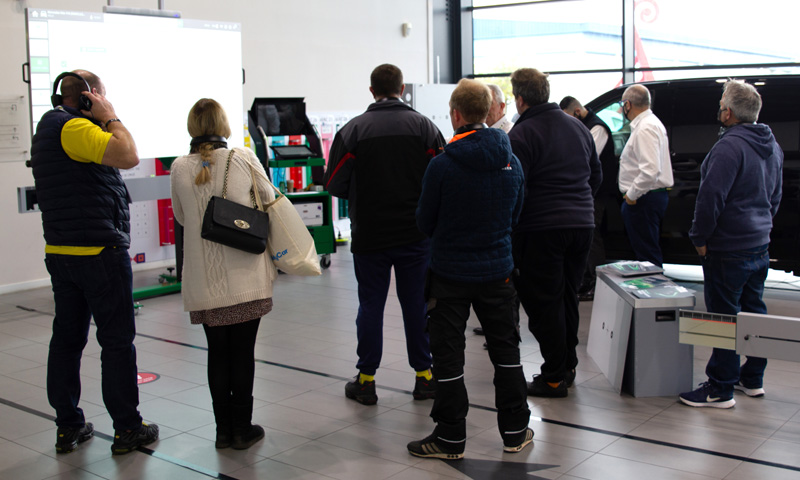 How does OESAA inform itself on the issues facing workshops on a daily basis?
To better understand the needs and attitudes of workshops, OESAA strategically recruited workshops from different parts of the UK and Ireland and created the Garage Forum. Originally set up to analyse and debate trends and talking points within OESAA member meetings, it's grown into a crucial platform for those workshops to share what they're seeing on a day-to-day basis or have been discussing with their counterparts – positive or otherwise – and putting the onus on OESAA to act.
For example, one of the Garage Forum members said that her workshop required appropriate equipment to sanitise keys, to ensure that handover between workshop and customer was Covid-secure and both were more comfortable. OESAA agreed to launch the 'We've got you covered' initiative, which featured refillable spray guns and an antimicrobial key tray. 4,000 packs were sent to workshops, by recruiting UK distributors to help deliver them – it was a great success!
Following fresh discussions with the Garage Forum, plans are well underway for another campaign in 2022 – watch this space.
In what other ways does OESAA support the aftermarket?
I think it's important to stress that all of OESAA's campaigns, training, synergies are born out of a passion and determination that technicians have the best opportunity to succeed at this time of the industry.
2030 is seen as a significant year, with the end of new petrol and diesel vehicle sales, but the forecasts being conducted by OESAA members tell us that the automotive aftermarket will continue to thrive, with existing petrol and diesel vehicles very much part of the vehicle parc and will remain so for many years – it's imperative that we share that message, to support workshops and technicians.
Of course, electric vehicles are becoming more prominent and it's important to understand how these vehicles work, but it's certainly not the end of the internal combustion engine.
What do you see in the near future for OESAA and the aftermarket in general?
OESAA is recruiting and building a strong network of members, all signing up with the right ambition and fortitude of creating a better, stronger automotive aftermarket. Whether it's collaborating with one-another, exhibiting at Autoinform Live or visiting workshops across the UK and Ireland, OESAA is well-placed, well-staffed and well-equipped to provide outstanding service and be a voice for the industry.
---
Want to know more? For more information, click
here
.