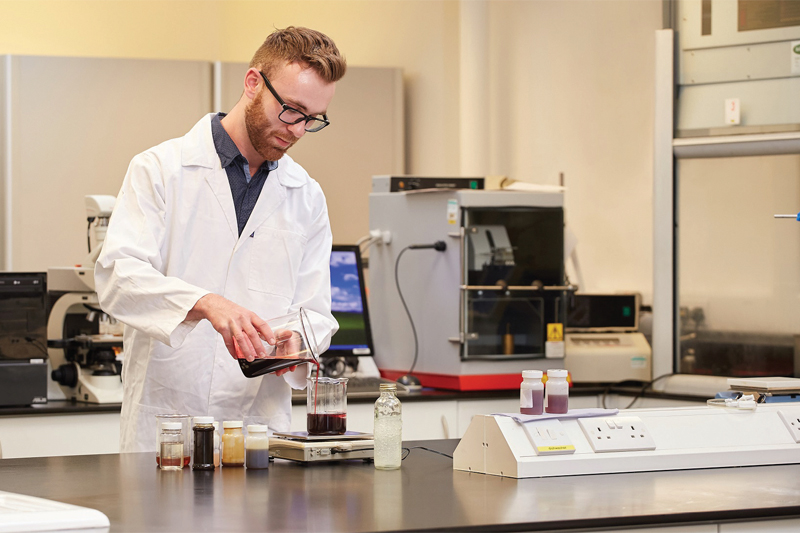 ---
With the rise in popularity of hybrid vehicles, lubricants companies are faced with the need to develop new technology to meet the demands of these vehicles. Tony Lowe, Managing Director of Millers Oils, clarifies the lubrication needs of hybrids, and how the Yorkshire-based firm is responding.
---
The combustion engine in a hybrid can be smaller than a standard one. It might therefore be tempting to assume that lubrication plays a similarly reduced role. "There's very little difference between hybrid vehicles and normal combustion engines in this regard," clarified Tony Lowe. "Even though two power sources are available, hybrid engines still require similar lubricant – and in the same amounts – as standard combustion engines."
In the smaller hybrid engines, the lubricant must work even harder to protect moving parts, prevent abrasive deposits, and reduce potential wear that can affect smaller components. Despite this, deciding on oil specification is the same as it always has been – drivers and workshops simply need to follow the manufacturer's recommendation.
So, what's the confusion?
"Misunderstandings sometimes arise because hybrid vehicles vary so much," Tony explained. "The simplest models are start-stop, which can produce fuel savings of up to 5%, whilst the most advanced full hybrids will provide fuel economy gains of up to 40%.
"The hybrid term is further split into parallel and series hybrids. As a result, people often incorrectly assume that more complex hybrid engines require more complex oil."
"Hybrids do tend to require a thinner viscosity oil than standard combustion powered vehicles. However, it's unwise to guess the grade: refer to the manufacturer's specification," advised Tony.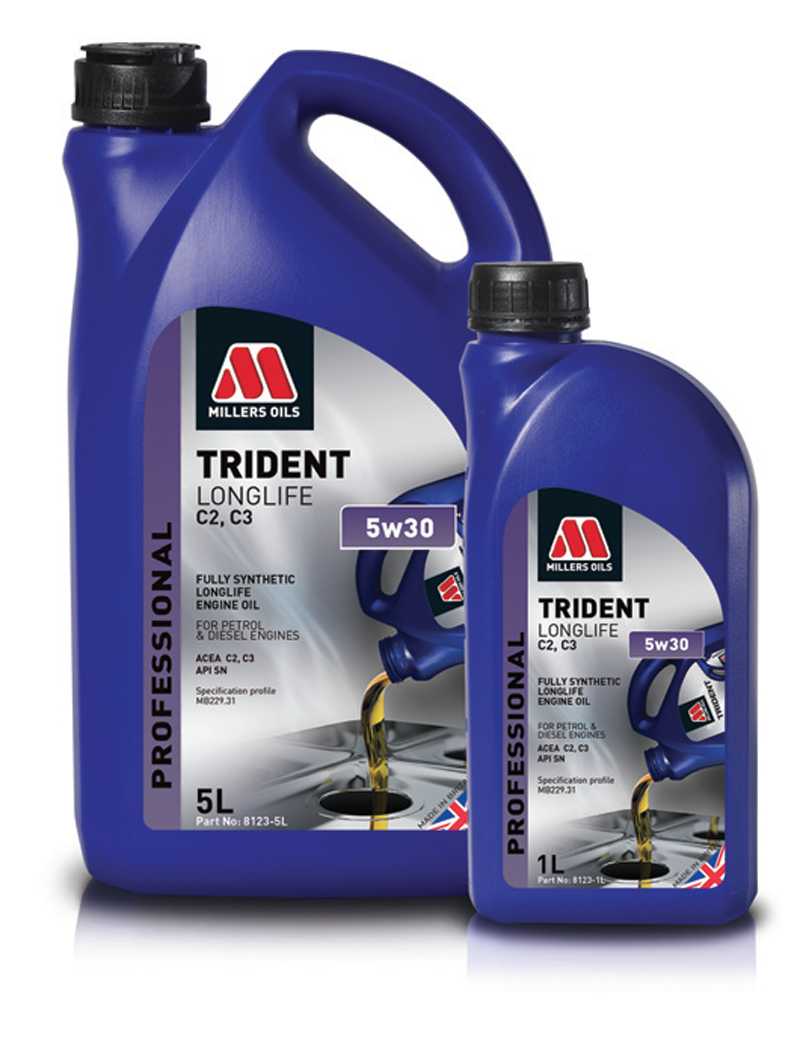 Trident 10
In response to this confusion and demand, Millers Oils has been developing thinner viscosity oils to provide optimum performance and better fuel efficiency; designed to meet the needs of hybrids is the company's Trident 10 range.
Each oil within the range meets the latest European emissions standards requiring ACEA C1, C2, C3 and C4 specifications.
Advantages of Trident 10 include better fuel economy, reduced engine wear, improved combustion, and low temperature flow for efficient cold starts. The ten oils in the range offer a variety of viscosities and specifications that cover the majority of the UK car parc.
Electric vehicle challenges
When it comes to electric vehicles, the demand on lubrication changes, partly due to the introduction of electric currents. Gear oils, coolants and greases will be in contact with different forces; they will now be in contact with electric modules, sensors and circuits rather than the heat generated by the friction of pistons.
"Although the core role of engine oils is unlikely to change much, the expectation on them will be greater," Tony added. "Oils will need to perform even better, last longer and boost fuel efficiency even more than they do today."
Millers Oils' advice for garages is to always apply the manufacturer-specified oil, even if that is different to the usual oil they've used. "Incorrect oil will cause a multitude of issues that in a hybrid system can be even more costly and complex to fix," advised Tony. "It's not worth the hassle – get it right first time."
---
To find out more about Millers Oils range of electric and hybrid-friendly lubricants, click
here
.