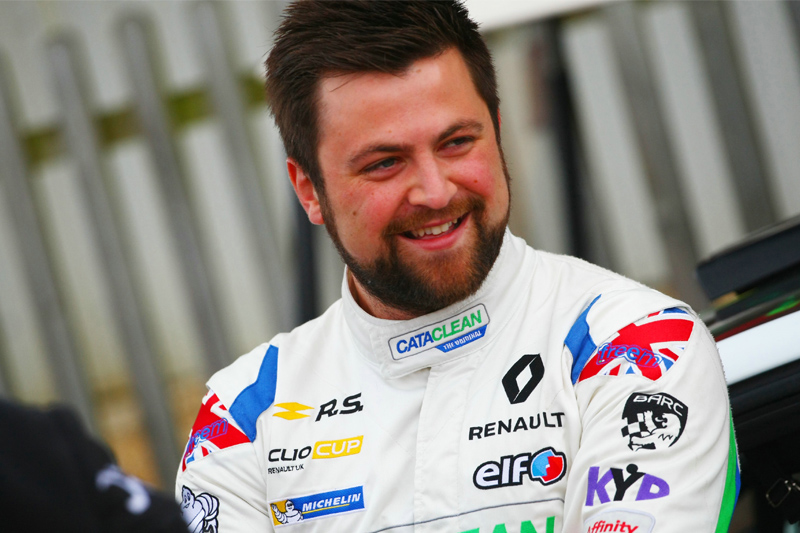 ---
PMM recently caught up with Daniel Rowbottom – an owner of a specialist garage in Kiddermister who also races in the Clio Cup UK.
---
PMM: How did you get into the automotive industry?
Daniel Rowbottom (DR): I followed my father really; he set up a small garage business in 1984 and it all started from there. I was determined to be a 'racing driver', but in the meantime I went to college, then came over to the family business, and I've stayed here ever since (I'm still trying to be a racing driver). It's the same business today, but my father has retired, so it's mine now, effectively.
PMM: Tell us a bit about the workshop. What does it specialise in?
DR: Originally my dad focused on electronics – diagnostics mainly. But because the technology is moving so fast, we made the decision five or six years ago to go back in time a little bit, so we now specialise in restoration and motorsport preparation.
PMM: What do you see as the main challenges to the automotive repair trade today?
DR: Keeping up with the technology. The big challenge at the moment is diesel, because the government is changing regulations as quick as we can fix the cars. Ultimately, to work on any of these new hybrid and electric cars you need the right kit and the knowledge.
PMM: On that subject, what are your thoughts on electric vehicles – a flash in the pan or the future of mobility?
DR: I think it is the future, as much as it pains me to say it – I'm a petrol head at the end of the day. I grew up with motorbikes, quad bikes, go-karts and race cars. It concerns me to see motorsport move into an electric future because to me the noise is… well, that's the bit that gets your spine tingling when you hear the car go past – for me that's the unique part about it.
But generally, when you think about the massive emissions problems around the world, in cities especially, electric is kind of great, right? I think they will develop a really viable charging network in the cities – charging solutions every few yards!
As for range, I wouldn't want to do a London to Edinburgh trip in an electric car. Obviously the motorway charging infrastructure will get better, but I still wouldn't want to wait around for my car to charge when I can fill the tank with fuel in less than five minutes. Of course the battery technology will get better, as with every technology. You can get cars now that do 80mpg without any hybrid technology. 20 years ago that wasn't anywhere near achievable, so the EV technology will get there.
The Government is saying that all this is going to be so much better for the environment, but is it really? No modern car is good for the environment, due to the production cost. When they were building cars down the road from here in Birmingham, when pretty much all the cars were sourced around the city, it wasn't an issue. But now you have components from China, dashboard bits from Italy, for example – the car has done a lap of the globe before it hits the showroom.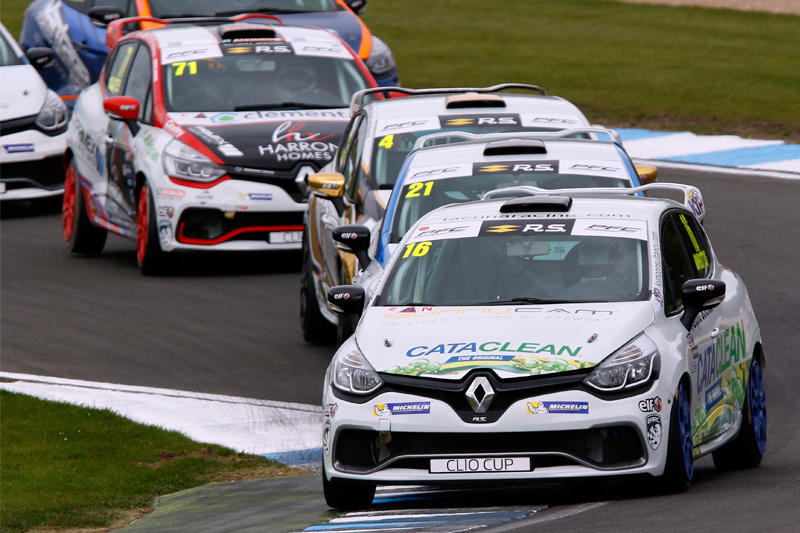 PMM: What is the one product you couldn't live without in the workshop?
DR: We've had so much success recently with customers who come in with failed DPFs, or emission levels that aren't quite right. We don't actually carry out MOTs ourselves – we have a local garage that does it for us – but the Cataclean product has If you were to go and look at our shelves, there are literally hundreds of bottles of the stuff; we do get through quite a bit of it.
PMM: How did you get involved with racing?
DR: I started with cars when I was six years old. I won my first national karting championship when I was eight years old, and my first British Championship when I was ten years old, which was a really good start to my karting career (you can't even officially race until you're eight). So by the time I was 16 and went into senior karting, I had got a lot of practice in. I won four British championships and a European championship.
That was all very well and good, but then we had to move over to car racing. This became difficult, because of the funding aspects of it, which is on a massively different scale.
PMM: Do you ever get your hadst dirty on under the bonnet race day, or are you strictly a driver?
DR: I have done! We ran our own team for the last two years in the Clio Cup UK, but it became very difficult. It's such a close championship; we are talking eight tenths between 24 cars. Running on our own meant we didn't have any real data. So if I was two tenths off, I couldn't plug the laptop in and compare against four other drivers; I was just two tenths off! We made the decision at the end of last year to go with a team for 2018. So I'm not getting my hands as dirty now, but I did before!
PMM: How and why did your partnership with Cataclean come about?
DR: We were looking for a supplier from the automotive industry. The link came through a friend of a friend, I guess. They are a great bunch of people who are very enthusiastic to get the Cataclean brand more recognised at the consumer end of the industry.
PMM: Which Cataclean products do you use?
DR: There are a couple of new products in the pipeline which we are testing for the company now; they are more workshop-based products, which is quite exciting.
But apart from that, we use the petrol fuel system cleaner and diesel fuel system cleaner. We are always very sceptical of new products, and over the last 30 years my dad has seen a lot of stuff, and you get a lot of companies claiming certain things. You categorise it all under that 'snake oil' banner, which you shouldn't do really. We have tested the cleaners here using gas analysers and other emissions kit, and it really does work.
Obviously you have to be sensible and recognise the limitations of the product. Once, for instance, a customer came in having used some, and said it hadn't fixed the car. "Okay," we said, "we will have a look." So I put the car on the lift only to find the catalytic converter had just disintegrated from the inside out. The product can't fix a cat that isn't there, and it can't fix a DPF filter that is too far gone, but if you're sensible with it, you can tell your customers to think of it as a maintenance product.
PMM: Do you think it's getting more difficult to sell your labour time to customers?
DR: 100%. There's a massive buying shift in the market right now – everybody wants a new car, for a start (and that's their prerogative), but secondly, a lot of car purchases are done on a hire or contract basis – so there's an element of not being bothered about the car you have. It's a difficult attitude to combat.
In addition to this, the reality is that new cars are so good that you can probably do 55,000-60,000 miles without even thinking of changing the oil – and often the car will be okay. But the poor guy who buys that car second or third-hand will inherit the problems associated with that mentality. So I think there is still a massive opportunity to make money in the automotive repair industry, but it is very frustrating because it isn't an easy sell.
---
For more information about the products available from Dan's sponsor,
Cataclean, click here
.