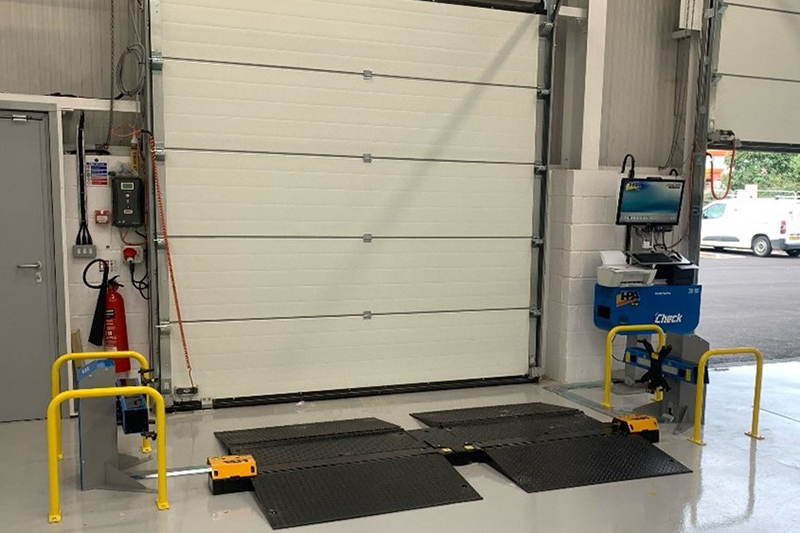 ---
Straightset asks workshops: could drive-thru pre-check systems help you increase revenue?
---
Pre-check systems are becoming more desirable for garages and customers alike, as an effective way of providing digital analysis of every vehicles condition as it enters the workshop by default. But as a relatively new investment for a workshop, understanding its worth to the business is important.
Pre-check systems as you drive into a garage can provide new revenue opportunities, There are a various options and customisable additions available in the market including: wheel alignment, suspension, steering, tyre, body damage.
All are an opportunity to upsell and cross sell additional services to customers, which ordinarily may not have been picked up.
As many of the pre-check systems can offer contactless and automated technology this saves time for technicians, allowing them to get on with their important repair work, without clogging up service lanes.
The speed and accuracy with which they can detect and record information about a vehicle means customers are seen too quickly and results are produced digitally for easy storage and retrieval. In addition, systems like this can make your garage stand out from others in the local area.
What options are available?
There are a range of pre-check solutions in the market, all ranging significantly in price. But there more affordbale options like the HPA-Faip iCheck 3.5 Top Alignment Check, a drive-thru solution offering contactless front and rear axle measurement in Touchless mode, by one operator only. With the option to combine with the HPA-Faip iPROFILE, the device for checking automatic tyre tread depth measurement, it is an affordable solution.
---
Want to know more? For more information, click
here
.