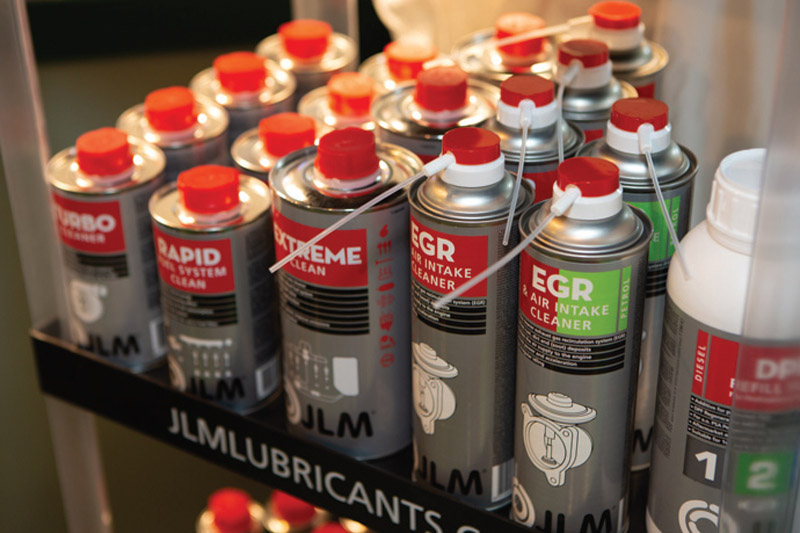 ---
Dee Blick, Kalimex's resident marketing expert, explains why garages should not shy away from promoting a service that benefits the customer in the long run, a point that is particularly relevant for emissions-related products.
---
What I love about mechanics is their passion and energy. They'll chat animatedly about their business and how they deliver amazing customer service. But for too many, this sparkle does not find its way into their marketing. So, whilst they may be using good quality additive products on a customer's vehicle and even recommending these products for customers to use in between repairs/servicing/mots, they don't promote the benefits relative to the small additional costs in the bill.
Here's why these products should be promoted:
Customers can keep their cars on the road in good repair for longer because they're following 'prescribed' maintenance and repair recommendations by using quality additives that are easy to use
You benefit from a secondary income which builds over time due to the regular repeat purchase patterns
By only working with solid, trade-trusted brands like JLM Lubricants, QuikSteel and K-Seal, you can keep a customer's car working when a repair or replacement would not be cost effective or affordable
At Kalimex, we work with thousands of mechanics UK wide, helping them to promote K-Seal, QuikSteel and the range of JLM Lubricants' products. Let's look specifically at JLM Lubricants. Many of the company's products can be used by customers on a repair/prevent/restore basis. This includes the emissions reducers: Petrol and Diesel, Petrol Extreme Clean, DPF Cleaner and GDI Cleaner.
The following tips demonstrate how you can promote these products to your customers if their vehicle would benefit from one or more doses of JLM and TLC in between servicing and repairs:
Mention on your website the products you recommend and why
Explain on a customer's invoice the products you've used, and whether you would recommend that they are purchased going forward, plus the recommended frequency
Have the range on display in your workshop/reception area
Encourage team members to talk about these products. If they're on display, a customer could be interested and will ask questions from the person closest to them. Every team member should be able to answer the question: what does this do? If they can't provide all the details, at least they've warmed up the conversation for you
Did you know that Darren Darling, founder of The DPF Doctor Network uses the JLM Lubricants' DPF product range and toolkit in his workshop, as do his DPF Doctors from Ashington in the North East to Australia? Name dropping a fellow professional shows your customer that the products you're recommending are trade heroes.
Of course, you can use all the promotional bells and whistles, but what really counts is the trust customers have in your recommendations. When they can see you come from a place of integrity, professionalism and time-served experience, they'll be grateful for your advice. So, don't be a serial underseller!
---
For more information on Kalimex's range of products, click
here
.