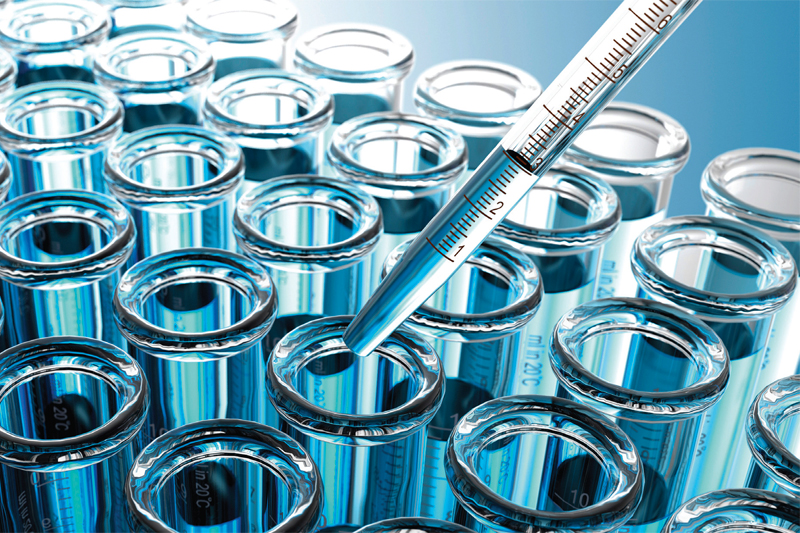 ---
Wouldn't it make life so much easier if you could find a way to accurately determine the health of a vehicle's engine simply by testing its oil? Well, fluid analysis offers exactly that. PMM spoke to David Ellingsworth, Director of My Oil Doctor, to find out more about this area of engineering.
---
PMM: Thanks for taking the time to talk to us. Let's begin with you explaining exactly what fluid analysis is.
David Ellingsworth (DE): No problem. So, the purpose of fluid analysis is to accurately determine the condition of the oil and machinery it's used for, as well as to prolong the lifespan of both entities, with the final product being a machine that runs at an optimal level for longer.
I always say the four key parts of condition monitoring are:
Analysis for wear metals to provide an indication of the mechanical condition of the unit and allow early detection of faults
Physical testing to detect the presence of contaminants that may indicate a problem (e.g. fuel or water in the engine oil and/or cross contamination of lubricants)
Assessment of the condition of the oil to estimate its remaining service life and allow cost-effective top up rather than an unnecessary oil change
Analysis of the oil to ensure that the correct type and grade has been used, and that the appropriate additives are present
PMM: Which industries is it used in? And, why can this extend to the automotive repair and maintenance sector?
DE: No matter what your challenge is, we know that optimising performance can make a huge impact to the bottom line and deliver that all important competitive advantage to your business. At My Oil Doctor, our partner Finning (UK) Ltd already works in the following sectors: construction, rail, manufacturing, oil and gas, marine, commercial, mining, renewables, and transport.
Comparing the results of fluid analysis samples over the lifespan of machinery, allows negative trends to be identified and corrected, helping to eliminate costly repairs.
This will cut the customers costs, improve uptime, and highlight any problems before they happen. Proactively managing assets not only helps a technician to avoid component failure, but also offers environmental benefits and allows operators to optimise the oil change interval. We believe that as cars evolve, the automotive market will be the next growth area for fluid analysis, and the process would slot into a garage service and MOT schedule quite easily.
PMM: Where does My Oil Doctor fit into this?
DE: O'Donnell James Solutions Ltd., the company that runs My Oil Doctor, was started after I was approached by Finning (UK) Ltd – a part of Finning International Inc. As one of the world's largest distributors of Caterpillar plant, the company also offered the opportunity to open the door to fluid analysis in the on-highway market.
Finning has exceptional products and facilities that we feel are the best in the world. The company is geared to work as an industrial powerhouse and is not currently set up to handle the volume calls the lab would have to deal with if they came from the automotive market directly.
At the moment, we are striving to deliver a comprehensive reporting system, that enables the technician and customer to understand the science behind what is happening under the bonnet of a vehicle. We feel the benefits of running both a lean economical and environmentally friendly engine are better for all of us.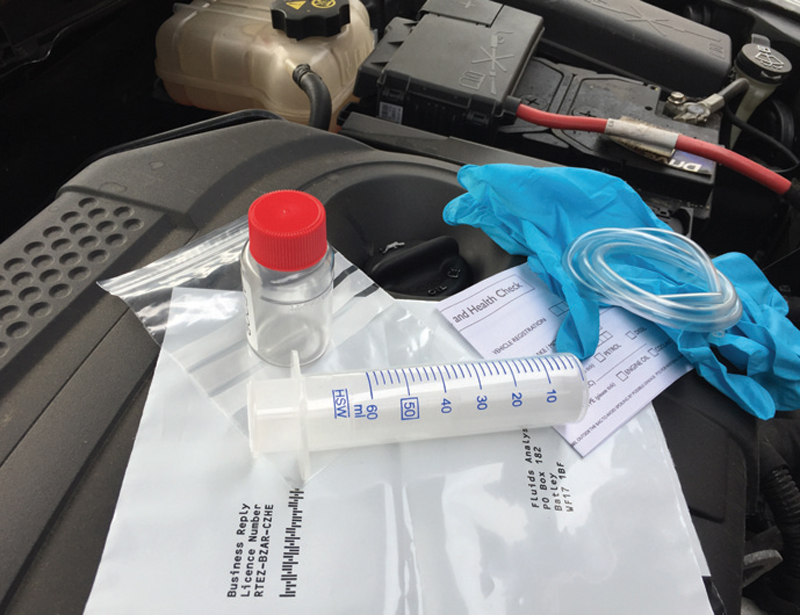 PMM: How does a garage benefit from adding fluid analysis to its offering?
DE: Garages are very much like the haulage and recovery industries; the price is constantly being driven down by the top players. The customer demands quality but finds the whole experience baffling. Indeed, an article written by the AA states that British drivers are happy to pay more when getting their car serviced at a garage that they deem trustworthy.
According to new research by the AA's MOT, repairs, and car servicing garage finder, a quarter (26%) of drivers paid more to visit a garage they trusted when they last serviced their car, while 22% went out of their way to visit an accredited garage. However, a considerable proportion struggled to anticipate how much they might be spending, as more than one in 10 (11%) explained they were unsure of how much a service should cost.
Analysis can help build on customer confidence in a number of ways. It can ensure that the correct grade is being used, the correct additives are present in the right concentrations to lubricate effectively, whilst also identifying any leakage of water, coolant, or fuel into the oil, thereby avoiding unnecessary oil changes. This subsequently saves the customer money. In fact, engine and construction equipment manufacturer Caterpillar, found that catching a problem before failure typically results in repair costs of 5-25% of the engine value, whereas a problem after failure can cost more than 65% of the engine value. My Oil Doctor can effectively help you generate and collate your customers' oil, coolant, and fuel sampling into one easy-to-use service.
Case study
Hayley Pells, Avia Autos As a garage that has piloted the My Oil Doctor solution, Hayley Pells had this to say about fluid analysis and its place in the workshop:
"Oil and fuel analysis are normal within sectors that heavily consume fluids. Testing to find exactly when changes are required can be a cost-effective and environmentally friendly solution when dealing with large quantities.
"However, the smaller volumes used in automotive applications historically meant that replacement could be more cost effective than testing, but this attitude does not consider the other benefits. Oil sampling can help forecast the need for minor or major repairs that are the result of metal or water contamination, and abrasive wear.
"We have used the My Oil Doctor testing kits to determine whether or not a Classic car engine is running as sweet as it sounds. But, there are other potential fluid sampling applications – EV and hybrid, for example. And, as we exit lockdown and motorists experience fuelling issues, diesel testing can help to determine the presence of unwanted organic contaminants such as fungi, yeast, and bacteria.
"The follow-up report generated by My Oil Doctor can also lead to greater client communication, offering helpful advice to keep vehicles running reliably."
---
To find out more call David on 0333 344 9893 or click
here
.