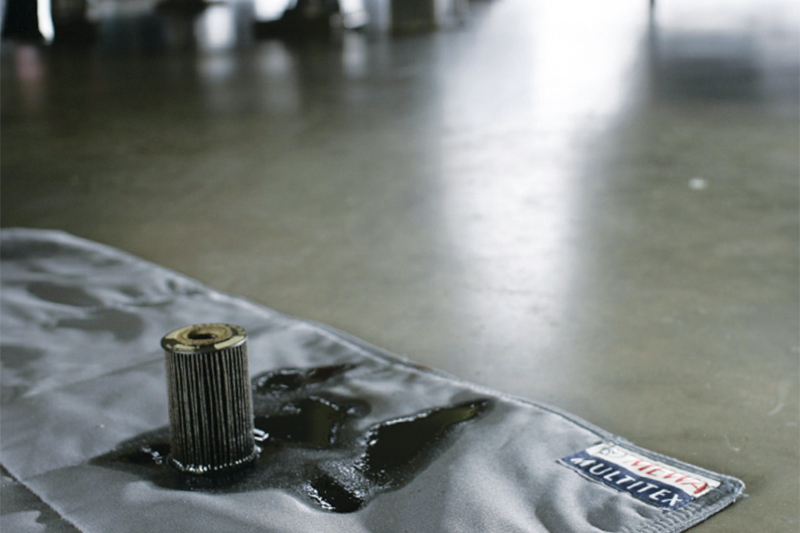 ---
Reducing the environmental impact of operations at your garage or workshop might seem like a daunting task, but as MEWA UK Country Manager Günes Yenen writes, by making a few simple changes, you can operate more sustainably and cut costs.
---
There are few hotter topics right now than sustainability. Businesses operating in every sector are currently working hard both to deliver on corporate social responsibility (CSR) commitments and to reduce their environmental impact. The automotive industry is no different, and governmental regulations and consumer demands are driving many operators of garages and bodyshops to scrutinise the environmental footprint of their operations. This poses many challenges, perhaps the biggest of which is where to begin.
Simple changes
Your utilities are an obvious place to start. Monitor your gas, electricity, and water bills closely to identify possible leaks and inefficiencies. Consider a supplier that sources electricity from renewables and ask them to perform an energy audit, which will identify any areas where you are wasting energy. The installation of energy-efficient lighting, for instance, is a low-cost, long-term solution to cutting costs and reducing environmental impact, and make sure that lights are switched off in rooms or areas that are not being used – consider fitting motion sensors or timers to lighting fixtures. It might even be worth installing solar panels, although the initial investment required could be prohibitive. Finally, check your air lines frequently for leaks that could impact the efficiency of your compressed-air system, and get your compressor(s) serviced regularly.
You can also reduce your environmental impact – especially with regard to mileage and packaging waste – by ordering your consumables in bulk and using refillable containers for items such as engine degreaser. Wherever possible, you should use non-toxic degreasers and cleaners, too.
Cleaning up
Indeed, when it comes to keeping your facilities clean, there is a new approach you can adopt that will reduce the environmental impact of your operations significantly, save you money and make your life easier.
All vehicles include multiple reservoirs of hydrocarbon-based liquids, such as engine and gearbox oils, and transmission and hydraulic fluids, and these invariably end-up being spilled. Garages and workshops typically use rags or disposable blue-paper roll to mop-up such spills – and to clean parts as they are disassembled, repaired and refitted – but this practice has a significant environmental impact.
Like the use of any disposable product, it is inherently wasteful. Any cleaning cloths and blue paper soaked with oil, and many other industrial fluids, are classified as 'absolute hazardous' entries on the Waste Framework Directive's 'List of Waste' document and must, therefore, be safely stored before being disposed of by an accredited hazardous wastes contractor. Sometimes, if they are disposed of incorrectly, they can even end-up in landfill. Further, rags and blue paper towels are not really all that efficient at absorbing liquids.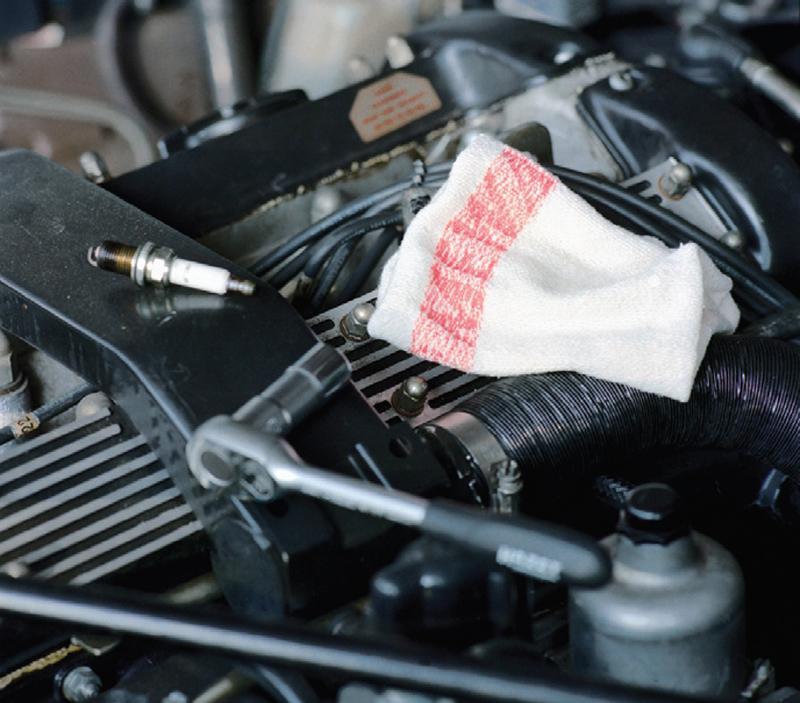 Instead of this traditional approach, many garages and workshops are contracting third-party suppliers to deliver high-quality reusable wipes and oil trapping mats. Once soiled, these products are then collected, laundered and returned for re-use. Robust and durable, these cloths and mats are able to rapidly soak-up large volumes of oil, solvents and grease. As an example, our MULTITEX oil mats, absorb up to 3L of such liquids, reducing the need to use liquid cleaners that can be harmful to the environment, or use dry clean practices involving cat litter or sand which then become contaminated and can end up in the normal waste bin, and possibly the landfill.
Not only does this approach reduce cleaning time, thereby saving you money, it also eliminates the need to manage the purchase, delivery, storage and disposal of single-use materials, not to mention all of the wasteful packaging these come in.
Environmental benefits
The environmental benefits of using such a service are numerous. The wipes and mats can be re-used up to 50 times and, at MEWA, we estimate that the adoption of these materials by our customers prevents 85,000 tonnes of industrial waste from being created.
In addition, we recover the oils from used wipes and mats to power our washing and drying systems, thus covering 80-90% of our energy requirements. We also provide our cleaning wipes in our SaCon storage container, ensuring that they are stored safely once used and there is no wasteful packing.
Switching to wipes and mats that are then collected, washed and inspected under a full-service leasing model means that the supplier takes responsibility for their environmental impact and presents automotive workshops and repair centres with an easy way to operate in the circular economy.
Taking this approach, together with some of the other steps outlined above, will help you to save money, reduce your environmental impact and improve your appeal to increasingly sustainability-focused customers.
---
To find out more about MEWA, click
here
.