---
The mechanics of mobility are about to undergo a period of profound transformation. In this report from AutoMate Training, Harrison Boudakin looks into the future of propulsion technology and reveals why in the next five to ten years the industry will bear witness to a great shift in powertrain design.
---
After decades of theory and highconcept, it now appears increasingly certain that the age of real electro-mobility is dawning. No longer is battery power a hypothetical future prospect that manufacturers can afford to contemplate, rather than act on. No – the time for change is here, and whether auto-execs are sceptical about new tech tangents or not, forces are conspiring to ensure that they will have no choice but to pursue some kind of electrified engineering agenda. And for those of us who have at least some vested interest in keeping up with what's going on in the industry, this means the next five to 10 years are going to be more challenging than ever – not least because the answers to once basic questions like "What is an engine?" or "What is a powertrain?", are set to become rather more complex. Simply put, the reality is we are now living well beyond the time when basic internal combustion is the heart of the propulsion model. Instead, we must prepare ourselves for an era ripe with electromechanical variety – and a whole lot of indecision.
China surges and Europe quickly follows suit
Perhaps the single, most definitive factor in the sudden 'surge' towards electrified powertrains is legislation. We are witnessing an unusually rapid cascade of regulatory proposals, which are being introduced globally in a bid to 'shock' automakers into action. What's particularly interesting is the speed and the source of this surge, because while Europe, America and Japan have traditionally been seen as the epicentres of cutting edge car design, recent happenings have rendered a new superpower in this international arms race: China. With a booming population and choked cities, the People's Republic has perhaps more incentive than most to speed up the transition into an alternatively-fuelled future – and as the largest car market in the world, they also have the clout to drag the rest of us, kicking and screaming, along for the ride.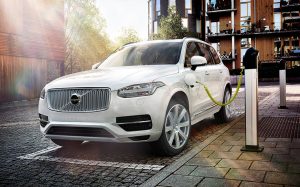 And so it turns out to be: in October, China introduced an aggressive new quota system, which precisely specifies how many electric cars manufacturers must produce, relative to their overall sales. The numbers being touted are tough; by 2019, China expects 10% of new cars to be plug-in hybrid or full electric models, rising to 15% by 2020. Quite literally overnight, this bold proposal has completely reset the calculus of automotive progress, with many hailing it as a significant step towards China gaining control over the world's motoring agenda.
As a result, many regions – most notably Europe – have responded, with the EU proposing new legislation that would force a 30%, industrywide reduction in CO2 emissions by 2030. The EU's Maroš Šefcovic justified the proposal with typical bluntness: "The car was invented in Europe," he said, "and I believe it should also be reinvented here". Don't forget, too, that this all comes hot on the heels of cities like London and Oxford announcing plans to ban petrol and diesel cars in the next 10-15 years, which – along with the EU pledge to spend €1 billion funding the development of charging infrastructure and battery design – shows that the wheels of progress are now being cast into motion like never before.
With Ghosn and Co. vindicated, there's a solid future for the electric motor
So in the face of all this legislative momentum, how are manufacturers to respond? Remember, there are only six allelectric cars made in Europe at the moment – so we can certainly expect to see a rapid rollout of interim models (i.e. plug-in hybrids), which will pave the way for better-developed, full-battery cars in the next generation. And it's here where the 'gaps' between different automakers' approaches are becoming more obvious. Companies that took big risks and invested heavily in EVs before they were truly in vogue are now in a position to reap the benefits of their audacity.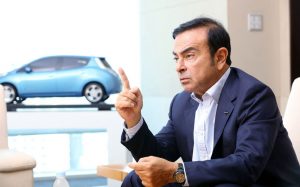 The Renault-Nissan Alliance is a good case in point: under the stewardship of Carlos Ghosn, they invested $5 billion in 2010 to build electric-car plants in Europe, the U.S. and Japan – at a time when most of their competitors were shunning electric technology, and claiming consumers weren't interested. Now Ghosn's persistence is paying off, as everyone else scrambles to prepare their cars (and production lines) for electrification. Quite rightly, Ghosn says he feels vindicated. "Back in 2008, I knew that the constraints on emissions were becoming heavier." he said. "There was no way we could solve all these limitations technically through gasoline engines and diesel engines. We needed to move to something more radical."
Nothing less than an enormous variety of systems on the way, but the end-game is the same
Of course, none of this should imply that the limitations of electric powertrains have been fully overcome. The science of lithium-ion battery design continues to be imperfect and ongoing, with most cells still desperately heavy, relatively slow to charge and expensive to produce. Most analysts say it will take until around 2025 for Li-Ion costs to reach parity with internal combustion engine production, by which stage automakers will be under more pressure than ever to bring down their fleet emissions. As a result, plugin hybrids like Volkswagen's new GTE and Volvo's T8 range, which will manage a reasonable electric-only range before kicking their petrol motor into life, should become more widespread.
It will also be genuinely interesting to watch how other, more radical, solutions develop in the interim. Solid-state batteries, which forgo liquid cells and bring massive range potential, are being worked on heavily by Toyota and other manufacturers, though the technology is still nascent and largely untested in cars. Toyota (and Honda) are also continuing their research into fuel cells – but while they both hope to have mass-market hydrogen cars on the market by the early 2020s, many infrastructure and storage problems remain unsolved. And then you have things like Mazda's proposal to reintroduce the Wankel rotary engine, as a range-extending generator for electric vehicles.
Certainly, it's an oddball approach – but given the Wankel is known for its smoothness, it could turn out to be a successful template for future models. Despite the obvious and massive variety amongst these approaches, though, the point is they all share something in common – the electric motor. Applied in one form or another, it is our future; it is the end-game of this complicated, multi-speed race, which the industry can no longer afford to ignore. The only question now is: who will be left standing when the transformation of the car as we know it is complete?
---
For information about the training available from
AutoMate, click here
.