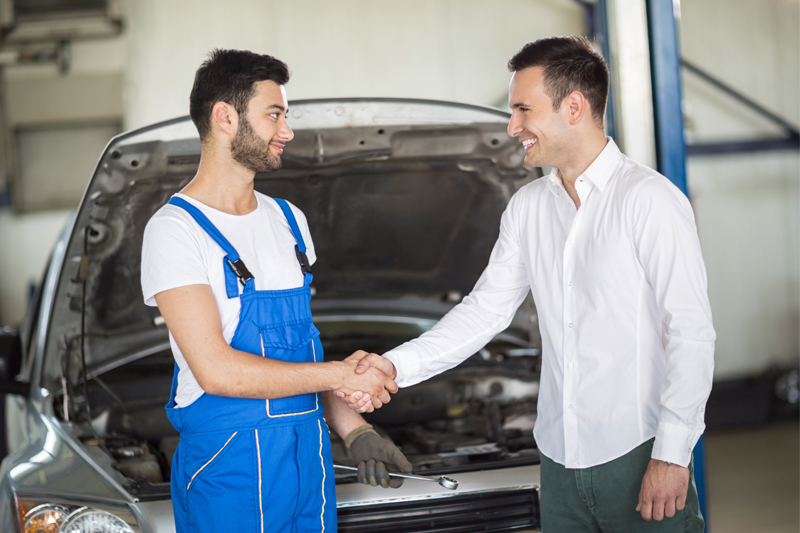 Photo Credit To AdobeStock.com/luckybusiness
---
Dee Blick explains how to get customers choosing you, time and time again.
---
''The lowest price always wins, doesn't it?" I've lost count of the number of times a business has told me this when I've asked why a competitor is doing better.
My response?
Yes, there are times when we're willing to forego the niceties for the lowest price. But most of the time we want it all; a fair price (not necessarily the lowest price) with great service, plus an equally great product.
This is highly relevant to you as a technician. A customer is unlikely to quibble over the fact that you're dearer than a competitor if he's certain that in choosing you he'll experience a professional and friendly service with all work completed to a high standard. Consider your own decision-making process when buying expertise and skills. The lowest price can be off-putting can't it?
So, where do you start in your pursuit of becoming a magnet for customers?
Recognise that positive first impressions are made in a number of ways – not just when a customer walks through your door. How you answer the phone, reply to an email, send an invoice, or hand a customer's vehicle back is crucial. If you're not creating great feelings each time, you're selling your business short. So analyse all customer touch points. Ensure they're unfailingly positive.
Be thorough when explaining the work you've completed, the fact finding you've undertaken, the lengths you went to in order to do a great job. If a customer's invoice comprises a line of text, if a vehicle handover is fast and furious, if a telephone explanation is driven by the desire to get the customer off the phone ASAP, you're putting doubt in their mind. "What did they really do to warrant what they charged me?" "Why were they so keen to get rid of me?" Instead, you want customers thinking you were worth every penny, and for them to walk away believing you did your absolute best for them so they come back for more.
Don't spare the detail when quoting for a job. A customer doesn't have to be mechanically minded to appreciate a quote that's been thoughtfully composed. They want to know what you'll be doing for what you're charging. This loads the dice in your favour, making it easier for a customer to choose you over a competitor emailing a few lines of text (which raises more questions than it answers). This is all part and parcel of delivering a great customer service.
Make sure you focus on delivering WOWs every time you come into contact with a customer, so they think: WOW that's amazing service, WOW that was fantastic, WOW that was thoughtful.
The best WOWs meet the following criteria:
■ They're instantly noticed and valued by customers.
■ They're easy to implement.
■ They cost little, if anything.
■ They're implemented consistently, not just when you're in a good mood.
■ They make customers smile.
I recently surveyed the customers of a client's mobile engineers. Most were complimentary but some commented that one engineer was always in a rush at the start and at the end of a job. When I spoke to the engineer, he said that engaging in pleasantries hadn't occurred to him. Yet, this was important to his customers.
So, stand in the shoes of your customers. Look at your business through their eyes, and then make a list of all the service improvements you can make.
---
Dee Blick is the retained chartered marketer for Kalimex. To find out more about
Kalimex, click here.