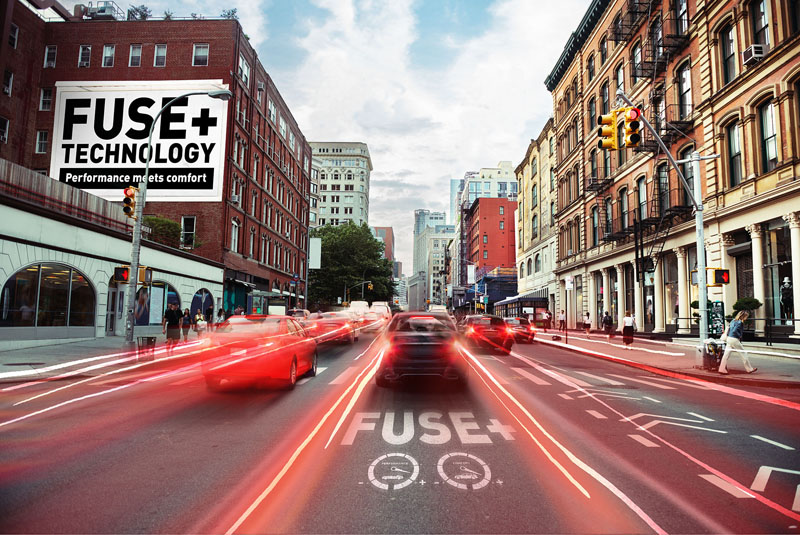 ---
PMM 's Kieran Nee talks to Ferodo's Marketing Manager Jonathan Allen about the company's latest technological development – Fuse+.
---
Hi Jonathan, let's jump right in. Could you explain the traditional difference between "comfort" and "performance" in braking technology?
Brake pads must fulfil a multitude of requirements. When we talk about comfort factors, we address characteristics such as wheel dust, brake noise and pad and disc life. When we refer to performance, we mean things like stopping power and brake fade.
There has always been a compromise to be made when developing friction materials and brake pads have tended to deliver stronger or weaker performance in one camp or the other i.e., be comfort driven or performance driven. In simple terms this is because a friction material cannot achieve all these things really well, until now that is.
What are some of the technical obstacles in the way of making more effective, quiet brakes? How has Ferodo overcome those obstacles?
As I have already outlined, there has always been a compromise to be made when developing friction materials. It is possible to create a virtually silent brake pad but in doing so another performance characteristic becomes less effective. The skill is in the science of creating the friction formulation which optimises as many of the requirements of a good brake pad – such as noise reduction – as possible. Fuse+ Technology has removed the compromises and successfully bridges the gap between performance, environmental needs, and quieter, longer lasting brakes.
How did Ferodo develop its Fuse+ technology?
It's taken three years of engineering, extensive laboratory and real-world testing of 75 different materials, and the careful selection and combination of 20 of those materials, to produce this latest innovative and unique pad.
For those fitting and replacing brakes, is there anything about the new pad that poses a problem or a new challenge?
This is a short answer – no! There is absolutely no change to the fit and form of a Fuse+ Technology brake pad when compared to any other. The benefits are delivered through the friction material formulation.
Sustainability is a big issue these days and one that even affects brake pads, how does Fuse+ ensure cars are fitted with the most environmentally sustainable option?
By including our exclusive zero-copper Eco-Friction Technology, which cuts pad emissions by 60%, Fuse+ Technology helps to protect the environment and workshops can be assured they are providing motorists with a sustainable solution.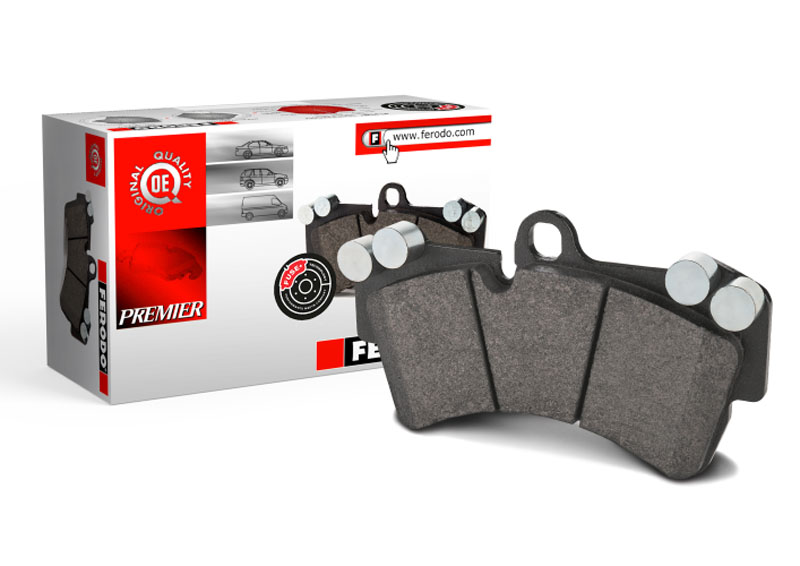 Ferodo's parent company Tenneco was one of the first companies to offer low- and zero-copper brake pads. Its zero-copper formulations were developed using a tribological fingerprinting process to identify alternative materials that can provide the same stopping performance; noise, vibration and harshness characteristics; durability performance as traditional copper brake pads.
Many in the aftermarket will look for OE quality and a wide range of vehicle models to be covered. Is this something Ferodo can satisfy?
OE quality is in our DNA. Ferodo parts are chosen as original equipment for nearly 25 million vehicles each year? We have 100 years of OE expertise. The parts we supply to our aftermarket customers are tested and produced to the same standards as OE pads and far beyond the requirements of R90.
Fuse+ technology will be deployed for high-end vehicle applications, typically 0 to 3 years. In 2021 we launched with 11 new Fuse+ Technology pads covering 120+ applications for vehicles from Audi, BMW, Mercedes-Benz and Volkswagen. This will ramp-up in 2022 with a further 80 pads covering hundreds more applications.
Distributors and workshops will enjoy the technology and its benefits as we introduce it to more applications. There is no change to part numbers or requirement to stock a second range. The Fuse+ Technology logo will be prominently displayed on our box so the technology is immediately visible to installers.
Looking forward to the future, how will the new pad technology interact with EVs?
Electric and Hybrid Vehicles are served by Ferodo with our standard Eco-Friction and Fuse+ Technology brake pads, as they meet the optimum requirements for these cars. The advantage for the distributor, wholesaler and installer is that they do not have to carry a separate range in stock.
---
Want to know more? For more information, click
here
.