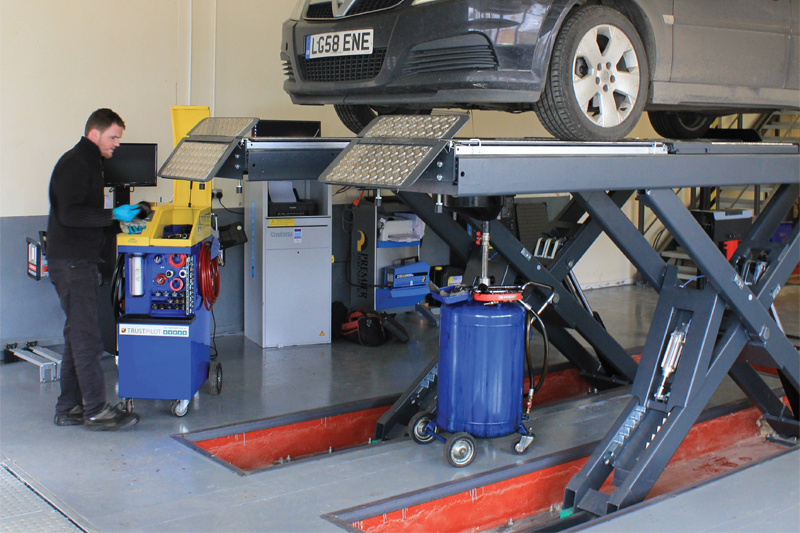 ---
With 'emissions' being the buzzword of the times, independent garages should be looking to improve the efficiency of their customers' vehicles. EDT Automotive has the treatment to do this, as PMM discovers.
---
In the six years since EDT Automotive began trading, the company has been exposed to wide-ranging opinions concerning the topic of engine flushes, highlighting both the public and the industry's love/hate relationship with the treatments.
The concept of introducing a chemical additive to the engine to purge it of accumulated deposits is by no means new – engine flushes have been around for a long time, and have been controversial ever since their introduction.
However, as an engine decontamination specialist, EDT Automotive is keen to distance itself from such criticisms by highlighting the important differentiators that exist between conventional passive pour-in engine flushes that rely on the engine's old oil for circulation and then gravity to drain contaminants, compared with the enhanced pressure and heat-based treatment EDT's equipment offers.
As company founder David Holmes explained, "The main difference with EDT is that it is very much a machine-controlled engineering process which adds no chemicals or contaminants.
"Our machines are specifically designed to carry out a deep clean, utilising a bespoke design mineral oil with proven cleaning capabilities, which is heated to 40˚ and injected into the engine at 40psi. This process efficiently and effectively cleans the engine's oil system via a reverse-flush, preparing it to receive new oil which is free from the residue normally left after conventional servicing.
"The machine filters down to 1 micron, which is 25-times finer than a vehicle's own filter system – the filters are one-use only to prevent contamination, and there are also three internal filters. Unlike pour-in solutions, the engine must remain off during the cleaning process, which is far safer for the vehicle."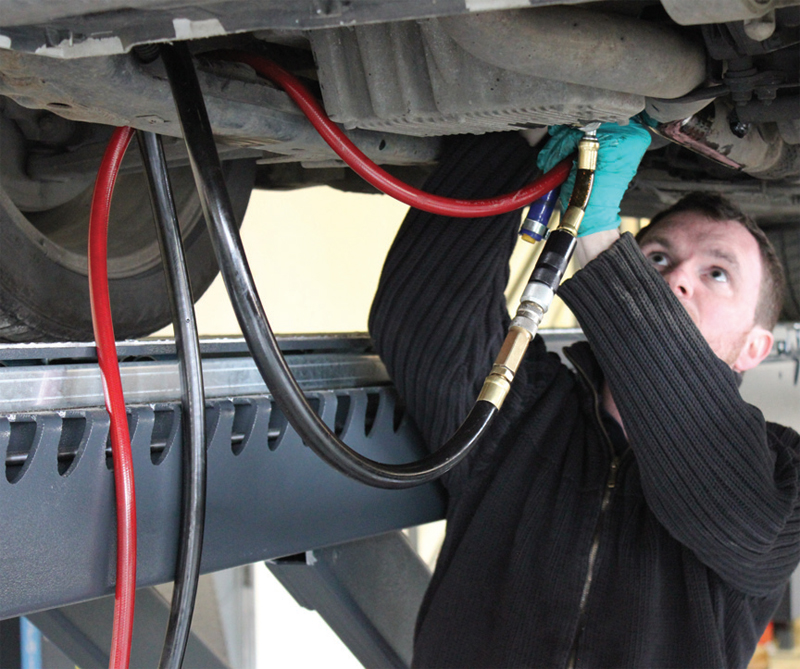 The treatment goes through four fully-automated cycles, which last roughly 12 minutes in total once connected, leaving the technician free to take care of other jobs around the workshop. During the final cycle, fluid is purged from the engine by compressed air, which thoroughly removes all debris and contaminants. According to David, "these processes simply do not happen during a pour-in flush."
An EDT deep clean also leads to multiple benefits for customers, which, as David explained, provides a valuable upsell opportunity for garages: "The principle is a simple one: petrol and diesel engines run better with clean engines. The end user will feel the difference; the vehicle's emissions are reduced by 69%, fuel savings of up to 26%, increased brake horsepower, increased torque, a much quieter running engine, plus extended engine life.
These benefits are well recognised by customers and garages, as evidenced by EDT's excellent TrustPilot reviews.
"To date, over 124,000 vehicles have been treated in the UK," David added. "The technology employed by EDT has been around for roughly 25 years, so there's a real pedigree behind us that our partners and their customers can rely on."
This specialist decontamination process is only available via the company's nationwide network, but David says that he is still actively looking for additional garage partners to help realise his vision to have an EDT garage within one hour of all potential customers.
Regency Autos
To see the treatment in action, PMM recently visited EDT customer, Regency Autos, in Cambridge (prior to the coronavirus pandemic). The garage has been using the machine for a little over a year now, and couldn't be more complimentary of the product and the effect it has had on the business.
On the topic of the treatment, John Deegan, owner of Regency Autos, had this to say: "It's a really great product. Normally when you service a vehicle, the customer will go away and not be able to tell what work has been carried out. When we use the EDT treatment, however, we've had customers phone us back saying that their car is now driving exceptionally well. It really does make a difference.
"I have to admit, when EDT first approached me, I was very sceptical. I thought I would let them do the demonstration and then they'd be on their way. EDT carried out the demo on two of the staff's cars, and both drivers couldn't believe the difference to the vehicles' driveability. So, we took on the machine and have since been receiving really good results and great customer feedback. I've been really impressed."
John's son, Lee Deegan, often uses the machine whilst he's carrying out regular services. He explained exactly how the EDT treatment should fit into the day-to-day: "This is a process you can just have running whilst carrying out a regular service. When we're servicing, we will drop the oil out of the vehicle, and if the customer has agreed to the EDT, then we'll begin the treatment and go around the car checking other components: tyre pressures, locks and hinges – all your general checks really.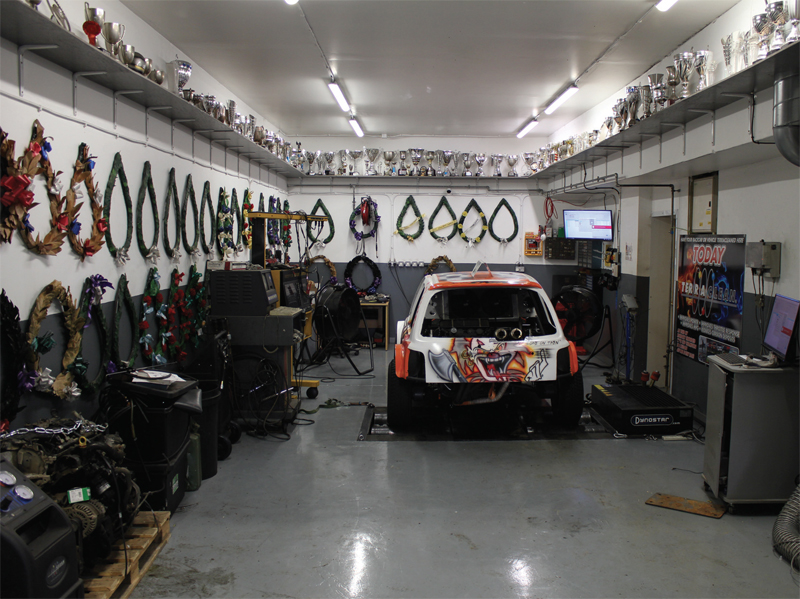 "There are a lot of treatments out there. For example, we use Terraclean as well, but the two machines are very different. Terraclean does your fuel, but EDT is all about the engine oil. I think this is something garages don't realise. They assume all these machines do the same thing, and it's just not the case.
"We certainly haven't had another oil cleaner quite like it."
After witnessing the treatment in action, it quickly becomes clear that its operation is not complicated. As it happened, the most difficult part of the process was locating and accessing the oil filter on the vehicle – a Vauxhall Vectra Exclusiv Cdti 150 from 2008.
Lee went on to explain that the machine can be operated by anyone, from a new apprentice, to a master technician, without a huge amount of tuition: "It's very straightforward, any level of technician can use it. I will often get our apprentice to carry out the treatment, and because the process is so simple, I only had to teach him once and then he just got on with it."
The EDT treatment has clearly made an impression on the team at Regency Autos, and it continues to do so. Being a well-established business that continues to thrive and grow – recently building an extension specifically for wheel alignment – the garage has seen plenty of treatments in the market over the years, but Regency vouches for the fact that the EDT treatment goes beyond a simple engine flush.
Garage Profile: Regency Autos
Established over 28 years ago, the family business offers a wide variety of services. The team, led by John, will do everything from servicing and MOT, to diagnostics and engine tuning. Always keen to progress, the garage has recently started to hold training evenings in its new extension building, the first of these focusing on ADAS.
Separate to the garage business, John's sons are also accomplished racing drivers, regularly competing in national events.
To find out more about the racing team's successes, click here.
---
To arrange a demonstration of EDT's engine cleaning equipment, click
here
.