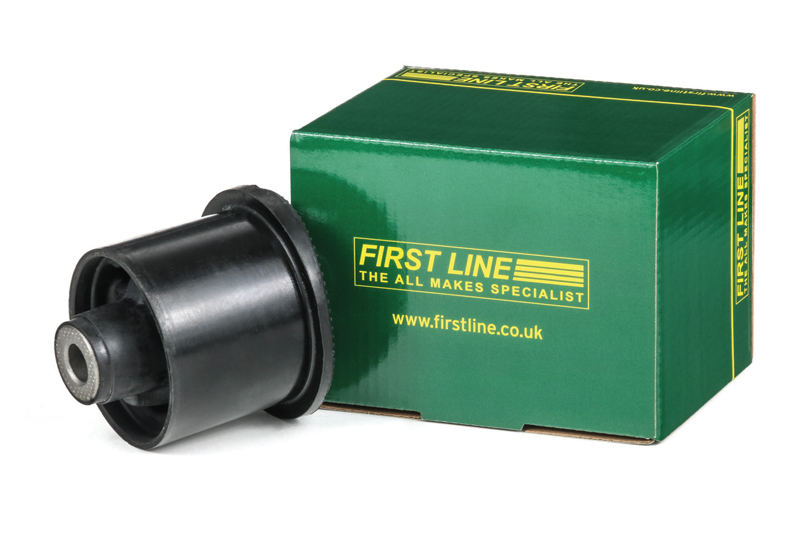 ---
Steering and suspension specialist First Line aims to provide technicians with solutions to any component queries that they may have. Here, the company sheds light on subframes and their replacement bushes, following a surge in queries concerning problems surrounding the component's installation.
---
Subframes typically contain rubber and metal bonded bushes, and each subframe usually has a pair of bushes located at the front and rear of the frame. However, more complicated designs also exist in the market – some vehicles can have up to eight bushes in various locations.
Bushes are a vital part of the suspension system, as they isolate vibration and road noise, increase driver comfort, and enhance the vehicle's handling. They are individually designed with unique positional voids and specific rubber shore hardness, meaning that there is no 'one size fits all' solution.
When bushes become worn, they begin to display obvious symptoms such as clunking, creaking, and rattling noises, especially when driving over rough or uneven surfaces. In some cases, if the rubber bonding has detached, the subframe will move, usually at the back of the vehicle.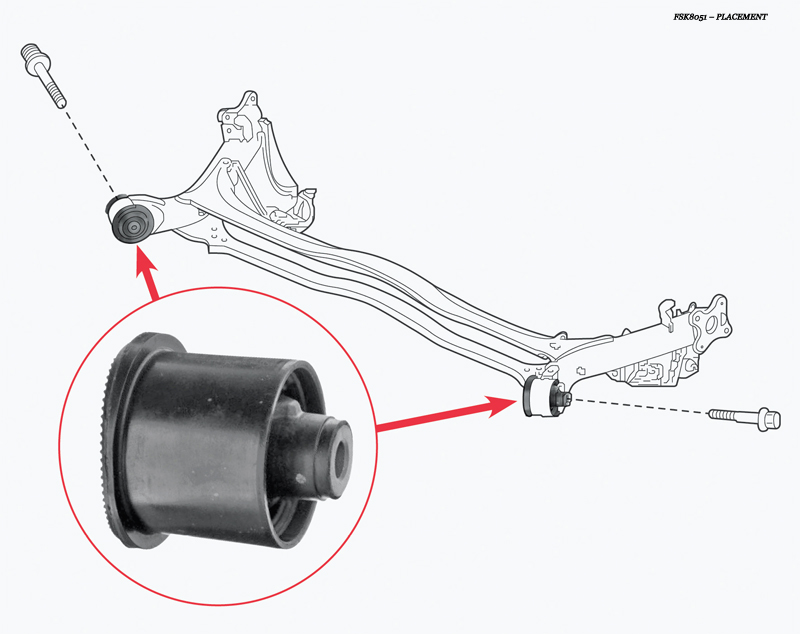 In many cases, the subframe bush is not available separately from the original equipment (OE) manufacturer, but as part of the complete subframe, meaning that workshops and vehicle owners have to make the choice to either replace the entire component at a high cost or use a reconditioned subframe. This results in more time and money being spent on repairs that aren't necessary, especially if the only parts that need replacing are the bushes. First Line however, claims to offer a cost effective solution by supplying bushes separately.
One example is the Honda Civic VIII 2005-12, where a new rear subframe can cost up to £1,000 or £150 for a reconditioned unit. However, the company provides an alternative replacement bushes (FSK8051), which can be fitted quickly and easily at a cheaper cost. First Line also recommends that all subframe bushes are replaced in pairs to ensure maximum efficiency and reliability.
---
For more information on First Line's range of bushes, click
here
.