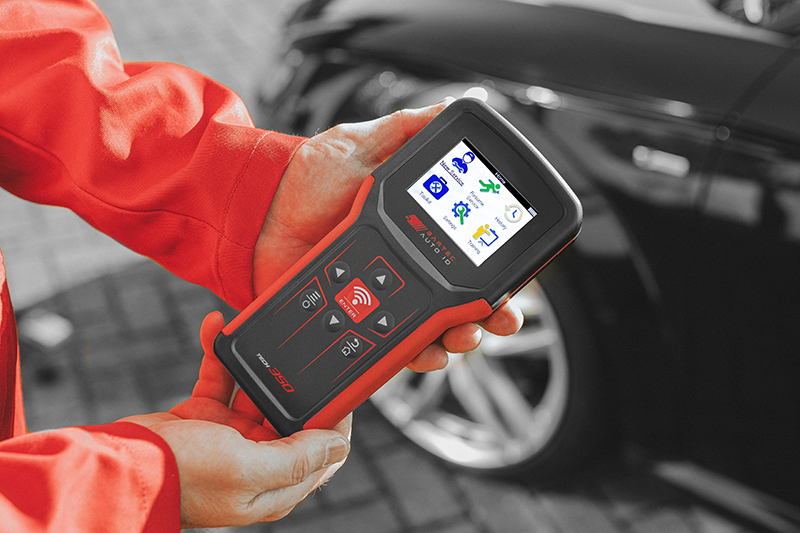 ---
Following the successful launch of the TECH600 TPMS tool, Bartec has released the entry level TECH350, as with all Bartec tools has the specific purpose of helping workshops improve efficiency.
---
All TPMS tools include a free TPMS desktop software package.
TECH350
Lower cost fully featured entry level TPMS tool
Market leading OBD and other relearns
Supports Bartec's own RITE- SENSOR, the fastest universal replacement sensor with the best coverage
Using RITE-SENSOR and RITE-SYNC, the TECH350 makes TPMS service easy
Out the box the tool will guide the user through tool registration and gain access to Bartec's PC-based program – TPMS desktop – enabling easy and regular software updates
Product Benefits
Rechargeable, replaceable battery pack
Rugged design, built to withstand the tyre shop environment
Optimised for RITE- SENSOR with the fastest simplest RITE-SYNC process
Graphical interface allows technicians to quickly navigate the menus
Supports all high-quality programmable sensors from Bartec, Schrader, Huf, Wegmann etc.
Because Bartec works with OE and all major brands of sensors, our data is accurate making our tools the best featured on the market. The TECH600 and TECH350 coverage is constantly updated to provide up to date make, model, year data.
The graphical user interface makes Bartec TPMS Tools very easy to use and operate. Using RITE-SENSOR and RITE-SYNC, aims to make TPMS servicing a breeze.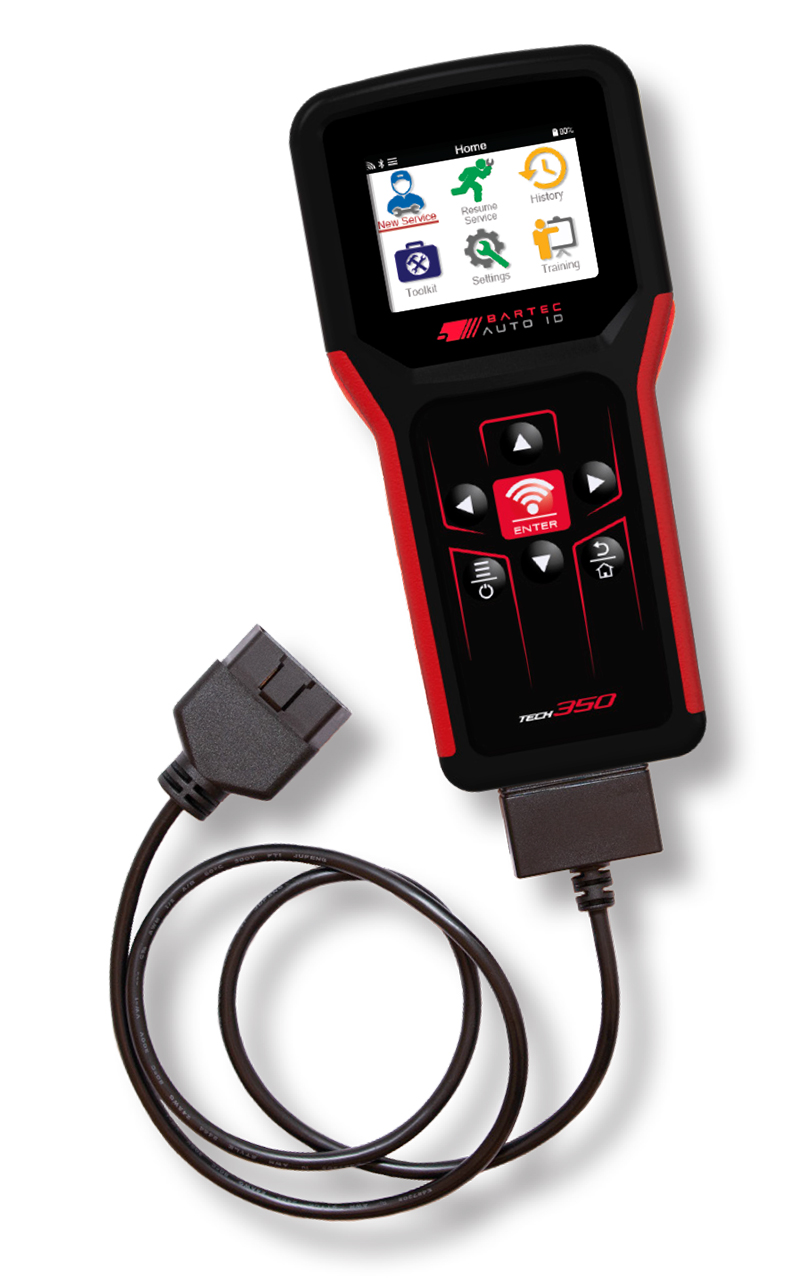 New TPMS-features:
Extended sensor identification: In addition to all regular sensor information like pressure, ID number and battery status, TECH350 users can wirelessly identify whether it is a programmable or OE sensor including the manufacturer of the programmable sensor and whether it has been correctly or incorrectly programmed (available for all major programmable sensors on the market).
Faster vehicle selection: Vehicle brands with a high TPMS market share are now listed on page one of the vehicle selection. Users are not depending on the alphabetical A-Z listing anymore which makes the navigation and selection a lot faster compared to other tools available on the market.
High usability: Due to the high-resolution colour display, the newly designed keyboard and the intuitive menu navigation, the TECH350 can be quickly and easily integrated into daily TPMS jobs without any training effort. Perfect for beginners and professionals.
Comprehensive sensor and vehicle database: The software currently covers around 80 car brands and thus offers tyre dealers and multi-brand workshops a comprehensive database for reading, programming and relearning TPMS sensors. As usual with Bartec, the universal sensor database is not limited, i.e. the user can read and program the universal sensors of all leading TPMS manufacturers.
Faster workflow
TPMS service in half the time
RiteSync, allowing multiple sensor programming at once
Tools can program a wide variety of sensor brands
Wireless BT OBDII available with the TECH600 makes relearns twice as fast
A graphical interface allows technicians to quickly navigate the menus
Resume test function, no need to restart a job after a repair part way through
---
Want to know more? For more information, click
here
.