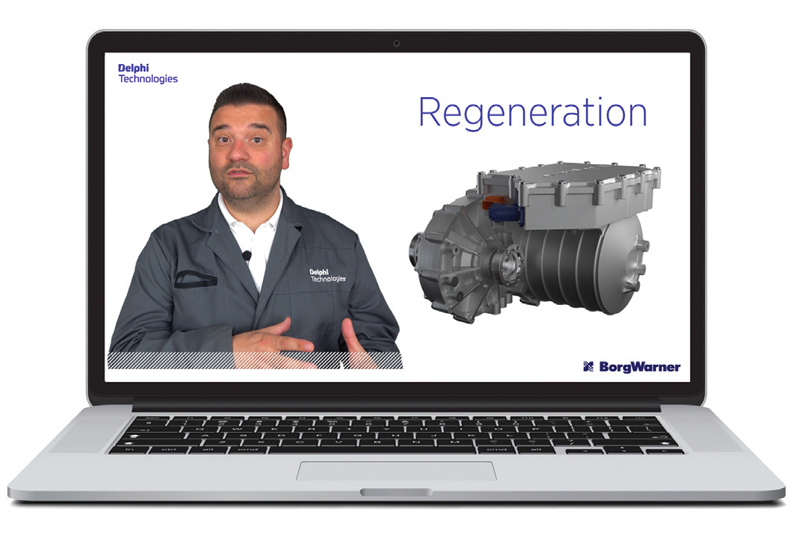 ---
Delphi Technologies' technical services manager Luke Garratt, discusses how UK technicians could be gaining CPD points for their training.
---
We saw an uptick of interest in our training services during the Covid lockdowns. The disruption left lots of garage owners and technicians with extra time, leading to exploration of our diagnostics solutions, training and skills development. Since then, garages have maintained interest – within an industry changing very fast. Autonomous driving technologies, electrification of the vehicle parc and different diagnostic processes are amongst the key step-changes independents face. Cars are changing, the drivetrains, the onboard technology and the methods of interacting with the vehicle are all transforming.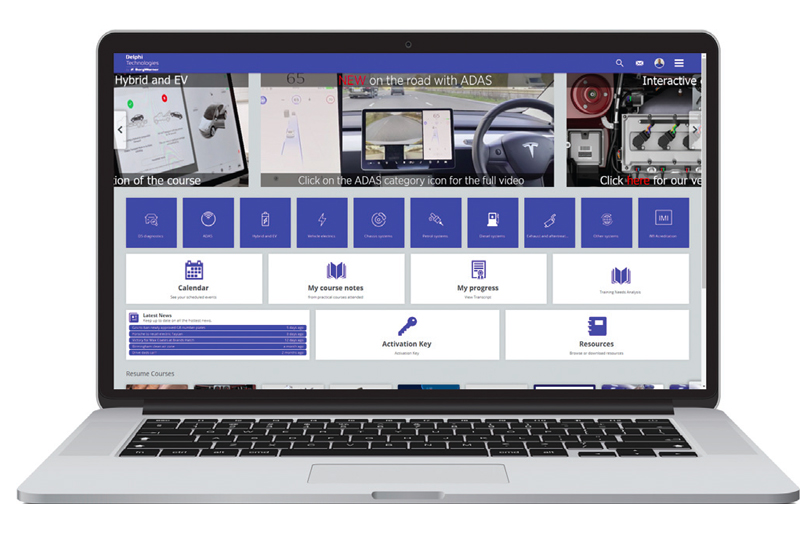 Yet with new car sales stalled and motorists holding on to vehicles longer, many independents are seeing brisk business. More and more garages are looking to adopt structured training and development programmes to maximise these opportunities. Even doing some of the simplest service jobs now require access to the vehicle's ECU and coding capability so new skills, new equipment and a commitment to continual learning are absolutely essential.
Training centre
We've focused on future technology within our Warwick training centre, with vehicles, service equipment and test rigs for technicians to work on – there's still no substitute for 'hands on' learning.
The growth of the Delphi Technologies Academy, launched in 2021, has been rapid with around 1,200 users gaining flexible access to over 300 courses and modules, all of which have been compiled by in-house trainers.
The academy gives a convenient way to enhance skills and knowledge without the challenges of attending physical training. There's a Training Needs Assessment which includes a series of questionnaires and online 'practicals' before suggesting modules to complete tailored to that user. Hybrid and electric vehicle training is the perfect example of the benefits of a true blended learning experience.
For the more advanced EV course we provide six hours of online pre-learning on electrical systems to try and get the foundation knowledge of electrical principle to then build upon in the training centre.
Online can also be great for reinforcement or showing specific things that can't easily be staged in the training centre; for the technicians there's also the benefit of being able to learn at their own pace.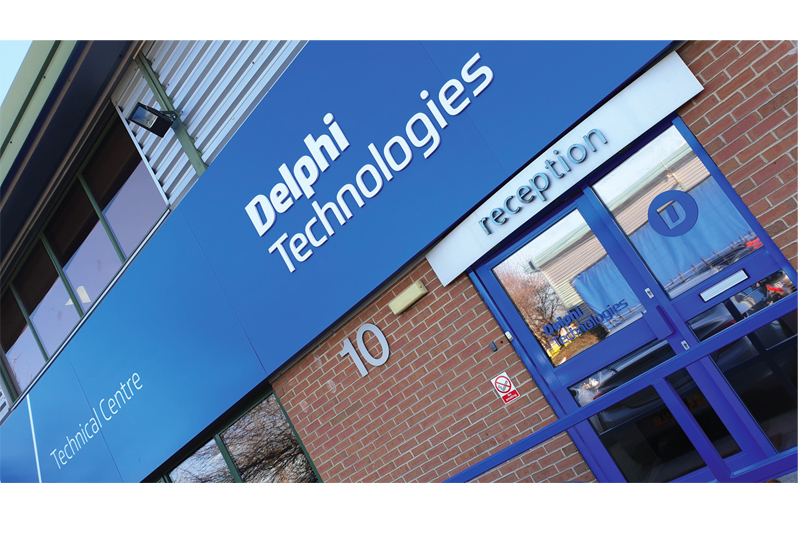 CPD pathways
We at Delphi are at the forefront of delivering structured training with "more than 70 per cent" of delegates following a defined training pathway, mapped to industry-recognised IMI qualifications. Available paths include IMI Fast Fit, Service/Diagnostic and Master Technician assessments. The first two are Level 2 qualifications, with Diagnostic Technician being a Level 3 and Master Tech a Level 4. Each of the pathways provides between four and seven modules which are one or two days in duration. IMI Accreditation is then dependent upon completing an additional assessment day afterwards. Each online module is also IMI Continuing Professional Development (CPD) accredited. Videos typically include an easily digested overview, concluding with a quiz to test learning.
An Advanced Lighting Technologies course, for example, takes just 25 minutes to complete, introducing the various types of lighting used on current vehicles including LED and laser lights.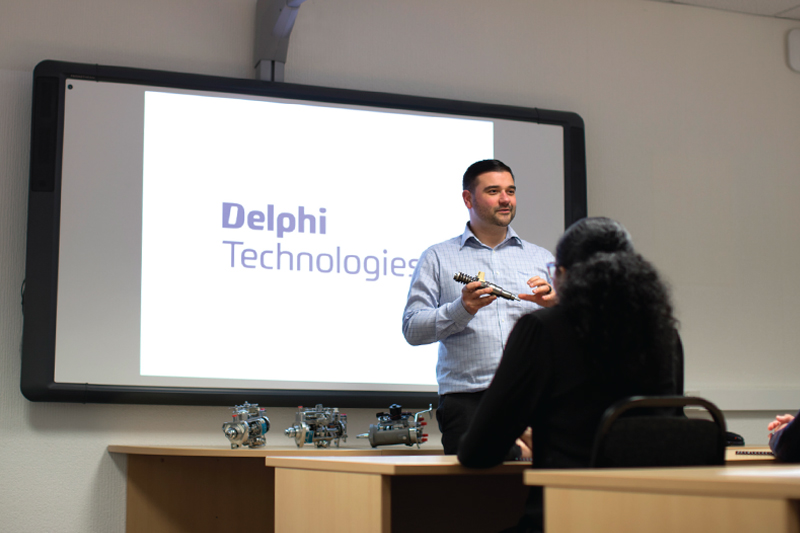 New technologies
We've focused our training around emerging new technologies. This means autonomous Advanced Driver Assist Systems – or ADAS – systems such as adaptive cruise control, emergency braking and adaptive headlights as well as, of course, vehicle electrification. Training on this technology is absolutely vital for safety first and foremost, after that, garages need confidence and technical competence to start working profitably.
Four of the five most popular training courses relate to EVs and hybrids. The latest figures from the SMMT show why. 2022 saw registration of electric vehicles surge at the expense of petrol and especially diesel.
Diesel registration fell 38.9 per cent compared to the previous year. On the flip side of the coin, battery EV registrations rose over 40 per cent to 267,000. In fact, total hybrid and EV sales exceeded petrol and diesel engine vehicles combined, with a 52.6 per cent share.
Our Hybrid and Electric Vehicle Level 3 course enables a technician to disable and power up high voltage system safely to change components. Beyond this, there's a two day Level 4 course which covers diagnostics. With the power off, fault finding can be difficult so this course goes much more deeply into diagnosing live high voltage systems including high voltage battery repairs from different manufacturers.
The UK aftermarket has been talking about hybrid and EVs as a future opportunity for years but over the last 18 months we've seen a shift with many more garages looking to get involved now. This urgency is due to the looming 2030 deadline, dire warnings from policymakers over unpreparedness for our EV future and the baseline business case rising numbers of EV vehicles presents.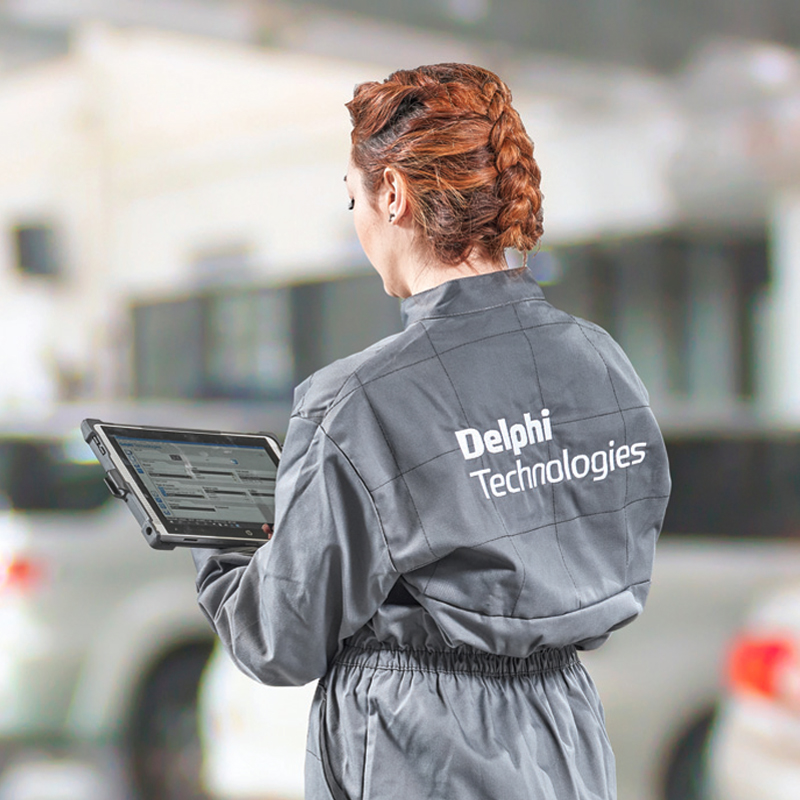 Value for money
Garages have to make tough calls on how to allocate their resources. We're finding staff retention is a key driver for training these days. Recruiting skilled technicians is difficult and expensive so a modest ongoing investment in training over several years can pay for itself in making it easier to attract new technicians. Staff retention is boosted too because technicians who feel they are developing their abilities won't be as easily tempted to move for a few pounds more in their pay packet.
It's a big ambition but we want to offer the complete training solution. That means covering lots of scenarios and technologies within a flexible blended framework that provides a clear progression route for the technicians and business owners involved.
---
Want to know more? For more information click
here.