---
In April 2017, PMM's online exclusive delved into the dangers that come with fitting customer-supplied parts. Now, it is time for this issue to be revisited, with the threat of counterfeit parts an even greater problem than before.
---
"Just don't fit customer parts." These are the words of Matt Archer, whose garage, Archers of Colwick in Nottingham, suffered from doing just that. The turbo that the customer supplied failed within an hour of being fitted, and despite the part being faulty – rather than the repair – Archer commented that, "the garage is always responsible regardless of disclaimers." Archer lost the customer over the incident, as well as a previously stellar reputation. This issue has been discussed frequently over the last few years, with the Facebook group, 'Say NO to Customer Supplied Parts (UK)', playing host to much debate, as well as the government's collaboration with the Intellectual Property Office (IPO), yielding official warnings to consumers of the dangers of fake parts.
Interestingly, in a poll on 'Say NO to Customer Supplied Parts (UK)', 37% of participants claimed that although they had fitted customers' parts in the past, they wouldn't do so any longer. This is a positive, as it demonstrates that the fight to take a step away from such activity is working. Further encouragement can be taken from only 3% of respondents saying that they are still willing to use customer-supplied parts.
The main issues with fitting customer-supplied parts are liability, safety, and profit potential. From a business perspective, it makes very little sense to fit customer-supplied parts. Whilst labour time naturally accounts for a portion of a garage's revenue, it's more effective for garages to turn a sufficient profit by sourcing their own parts from a reputable supplier at a trade price, and then selling these to their customers at a healthy margin. Financially, garages that fit customer parts are not only limiting their own profits, but they're undercutting the industry as a whole. Should a garage's local competitors become aware of their actions and do the same, there will be a consistent drop in prices, with each garage attempting to offer a better deal than their competitors. In the long-term, this business model can't work, as insufficient profits could lead to the closure of these garages. Nobody wins in a race to the bottom.
With untraceable parts comes a safety risk, and most would hope that the prospect of injury, or even death, at the wheel of a faulty vehicle would be enough to deter customers from sourcing their parts, and technicians from fitting them. The only way for garages to ensure that the parts that they fit are of sufficient quality is for them to purchase them from a reputable supplier. Without this clarity, there is no way of telling where these parts came from, and how legitimate they are. Lives are being put at risk because counterfeit parts are finding their way into the aftermarket, with price being favoured at the expense of safety.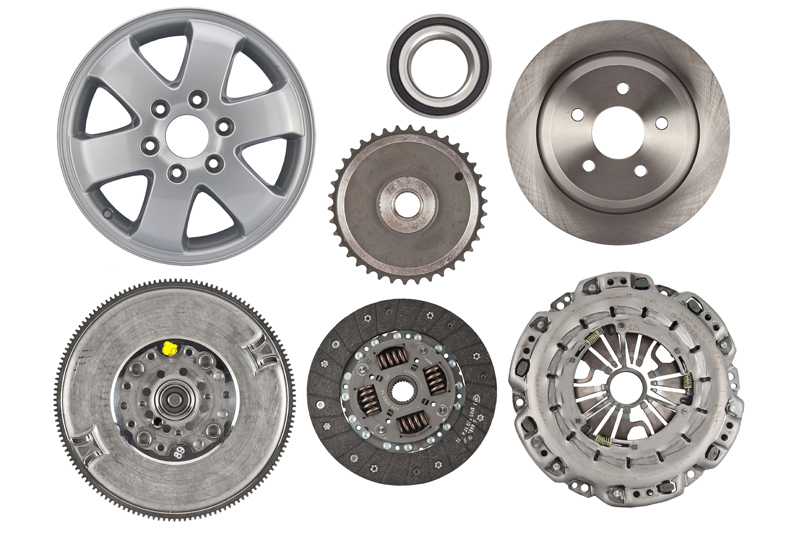 The issue with counterfeit parts is so pressing that the Government has taken an unprecedented step in bringing together some of the key organisations within the automotive industry under the common goal of eradicating the fitting of counterfeit parts. These organisations include the Independent Automotive Aftermarket Federation (IAAF), the Independent Garage Association (IGA), the IPO, and the Motor Sport Association UK (MSA). This collaboration exists in order to ensure that consumers understand the risks that come from buying fake vehicle parts, unknowingly or otherwise. The hope is that with the right advice, people will stop buying counterfeit parts and all garages will stop fitting them.
In the US, Illicit Trade – an organisation that exists to raise global awareness of how unlawful trade affects society – found that filters, air bags, brake pads and rear lights were amongst the most common counterfeit parts in the global automotive aftermarket, with roughly $12 billion being made every year via the sale of fake car parts. These parts are absolutely essential to ensure the safe use of a vehicle, and the influx of fake parts brings a clear safety risk.
Similarly in Europe, BMW's recent brake test demonstrated the effect that fake parts could have on one of their cars. The original parts enabled the car to sharply brake and stop after 37.1 metres, whereas the recorded distances for the counterfeit parts were 51, 56 and 62m. A huge worry is that if these parts are failing in a controlled test, they are certain to fail on the road, which immediately places lives at risk as soon as the parts are fitted. With such a clear disparity between the effectiveness of legitimate and fake parts, it is a concern that the latter are still making their way into vehicles.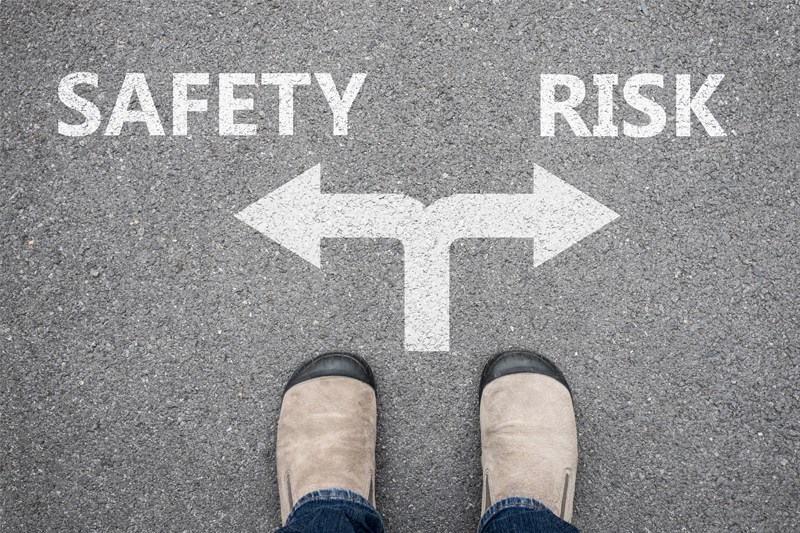 The issue is so prevalent that counterfeit parts are even a significant headache for those within motorsport. In order to eradicate them from competition, the Fédération Internationale de l'Automobile (FIA) has set up a labelling system that tracks each part through the supply chain. This kind of method has also been used by automotive suppliers since 2008 in the form of the MAPP code, an initiative that allows suppliers to identify every part at every stage of the chain. By doing this, companies are able to be certain of where the part has come from, and make sure that the part in question is genuine.
The proliferation of counterfeit parts is an issue because they are cheaper than the legitimate alternative. However, with the danger that they bring to those on the road, the choice between piece of mind and risk-taking should be a simple one for garages. Can a price be put on road safety?
---