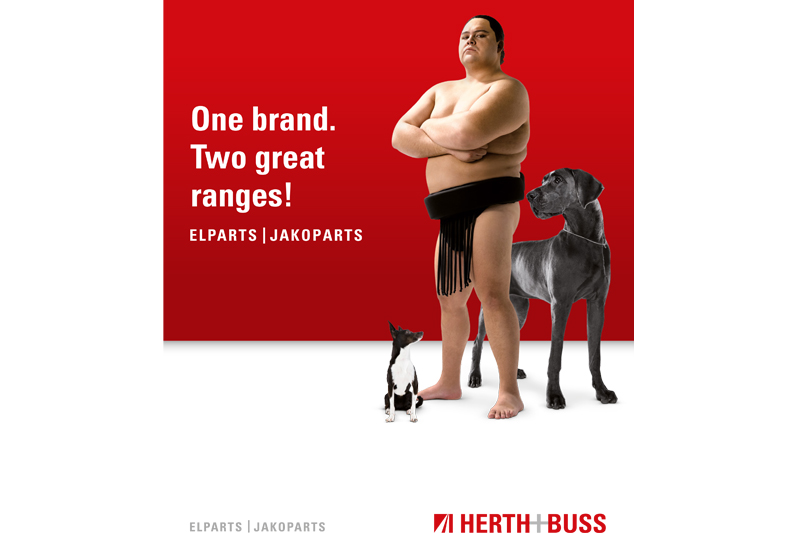 ---
PMM puts the questions to Herth+Buss – a German company with a strong proposition for the UK aftermarket.
---
PMM: Can you give us a bit of company background?
THE KEY FACTS
■ Founded: 1925, Germany
■ Additional subsidiaries: Belgium, France and United Kingdom
■ Elparts: over 7,700 electric parts for passenger cars and commercial vehicles
■ Jakoparts: Over 19,000 spare parts for 7,700 Asian vehicle models
■ Spare parts even for the latest models
■ 100% accurate parts identification
■ TecAlliance shareholder
■ Total Quality Management
THE JAKOPARTS RANGE
■ Engine ■ Transmission ■ Brakes ■ Chassis ■ Electric
THE ELPARTS RANGE
■ Vehicle electrics: from signal devices to starters and alternators ■ Comprehensive portfolio of universal parts for installation, from battery accessories, seals, cables and fuses, to plugs with the appropriate plug socket ■ Tools ■ Vehicle lights
H+B: When Herth+Buss was established back in 1925, the company's founders did not consider what life would be like in 2016. At the time, nobody could have imagined how the world would change over time. Many things that we consider to be a matter of course or part of everyday life today had been neither conceived nor invented yet.
Developments in the automotive sector were still in their infancy and Herth+Buss was a small company primarily focused on the supply of insulating parts and slip rings for ignition systems.
Today, many years on, Herth+Buss generates an annual turnover in excess of €84.6 million and continues to expand each year. The extensive supply range currently on offer – consisting of more than 26,000 brand parts – is complemented by a special commitment to quality: Passt immer! (Translation: always fit)
PMM: What is it about the Herth+Buss offering that will appeal to garages in the UK?
H+B: Workshops want quality, fast delivery and good service. We have aligned ourselves precisely with these principles and thereby laid the foundations for economic success. In our Elparts and Jakoparts ranges for vehicle electrics and Asian vehicle spare parts respectively, you will only find parts from original equipment manufacturers or of OEM quality. Regardless of which spare part you need, Herth+Buss products always fit precisely, conform to required standards and are manufactured with the utmost care. Both product ranges are continually expanded.
PMM: What kind of research and development goes on behind the scenes?
H+B: At Herth+Buss, everything revolves around the issue of: 'Which part is right for which vehicle?'. In order to answer this question for the benefit of our customers, we are constantly working to build up and fine- tune our own, detailed vehicle stock. This is done using the monthly list of new vehicle launches from the Federal Motor Transport Authority (KBA) and our own extensive research.
By continuously updating items and their vehicle usage in our database, we manage to live up to our first-to-market promise and make sure that we have the right spare part in stock for the very latest models on the market.
PMM: Can you tell us a bit more about the Jakoparts range?
H+B: With over 19,000 spare parts for 7,700
Asian vehicles, Jakoparts is the number one provider in Germany and one of the foremost providers in Europe. This is a particularly attractive offering, given the high number of Asian vehicles on the road, and not just in Europe. We are specialists in Japanese and Korean vehicle models, and with the comprehensive range and first-to-market promise, we believe that our Jakoparts range of spare parts is a real heavyweight.
PMM: And what can you tell us about Elparts?
H+B: Our vehicle electrical systems range now comprises more than 7,700 specialised parts for passenger cars and commercial vehicles. The range contains both vehicle- specific and universal parts. With our Elparts range, we offer a comprehensive product spectrum that meets any requirement, from cars to commercial vehicles. This is our professional workshop solution and that's why we're always first choice.
---
For further details about the range of products on offer from
Herth+Buss
, click
here
.