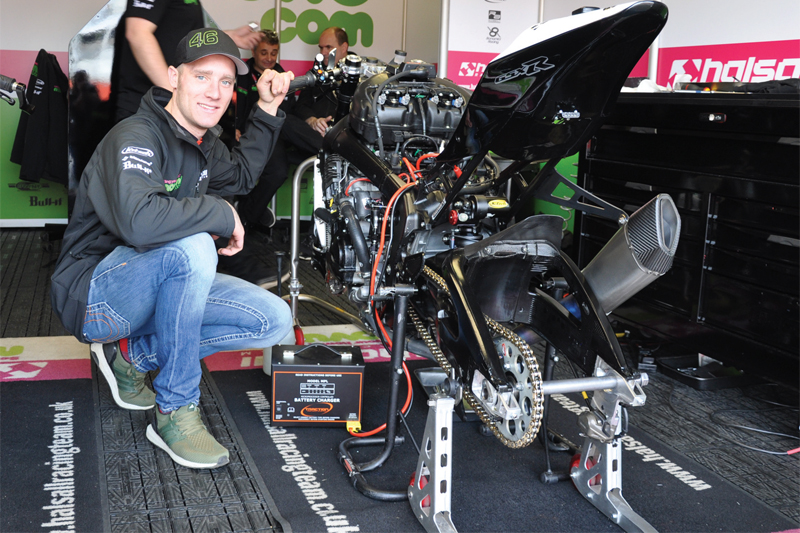 ---
Traction Charger has a close relationship with motorsport racer Tommy Bridewell, with Tommy eyeing a podium position at the British Superbike Championships 2019. Here, PMM checks in with him on how the season is progressing and why he uses Traction Charger's battery chargers for his bike.
---
Tommy has a new lease of life for the sport after working with his new team, Oxford Racing Ducati. This season, he has connected with his new vehicle, a Ducati V4R F, a rare bike that matches Tommy's unique abilities and love of speed.
Compared to the older V-twin Ducati, it's had a complete overhaul. In principle, it is the same as a V-twin, but it has a V4 engine, which means four pistons instead of two, allowing up to 16,000rpm. As part of Traction Charger's sponsorship of Tommy, he uses the MPL10 Battery Charger, which makes up an essential part of his race mechanical strategy.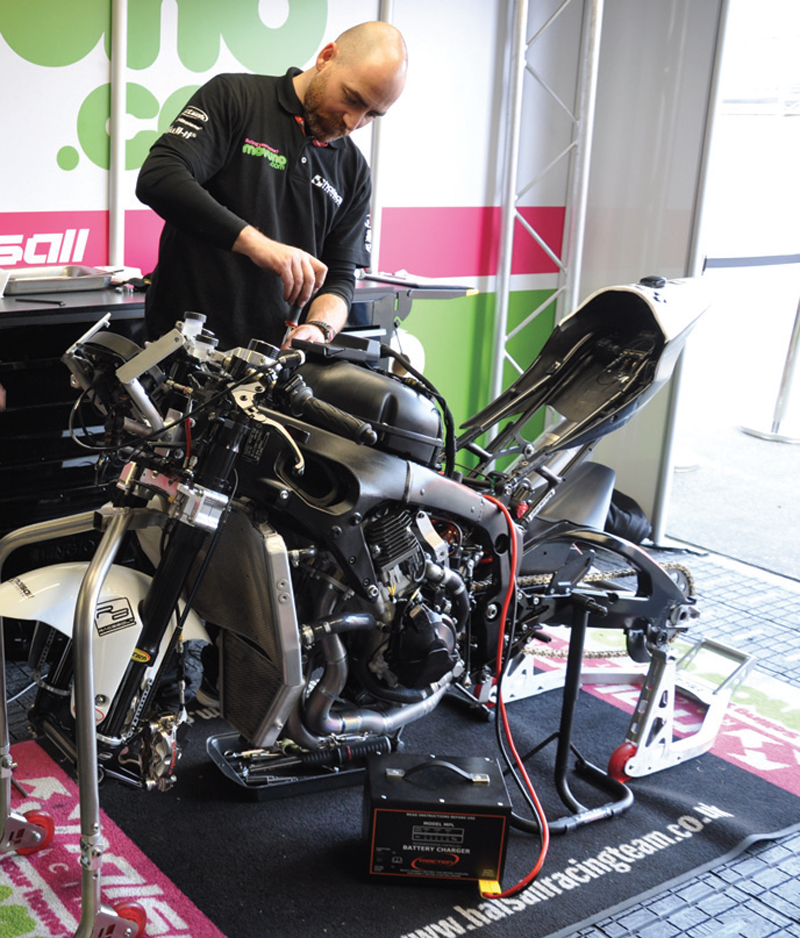 Tommy commented, "To save performance on the bike, we have a very lightweight battery that doesn't hold much charge, so we need to charge the bike's battery between every test. This means that as soon as the bike's back in the workshop, we hook it up to the charger. At this point, we connect the bike to the race diagnostics to work out what worked and what could be better, and the MPL10 gives us the constant voltage we need so we don't loose any valuable data during this period."
He continued, "It's also great to know that the battery will automatically switch over to conditioning once it's fully charged, which means that there is minimal downtime and we can concentrate on what matters."
The MPL10A has a patented sulphation recovery programme, which automatically switches to conditioning mode when it's finished charging, so the team get the absolute maximum out of the battery's ability.
Tommy concluded, "We use our charger in the workshop at home when we're not on the track. It's so versatile that it works for both everyday use as well as for the highest performance you can get on a Superbike; it's capable of managing both. It's a great piece of kit!"
The MPL battery charger
The MPL battery charger from Traction Charger is available in 12V, 10A, 20A, 50A and 24V. The full features are:
■ Patented sulphation recovery program
■ Short circuit shutdown without blown fuse
■ Reverse polarity protection
■ Soft start current control
■ Fast constant current bulk charge
■ Three-stage charging: CI-CV-Float
■ Constant voltage float/standby
■ Proportional timing – minimal gas emission
■ Independent overrun timer
■ Accurate zero-crossing voltage sensing
■ Flexibility; matches almost any battery specification
■ MPL10 & 20 both available in UK, Euro and 110V versions
■ OEM approved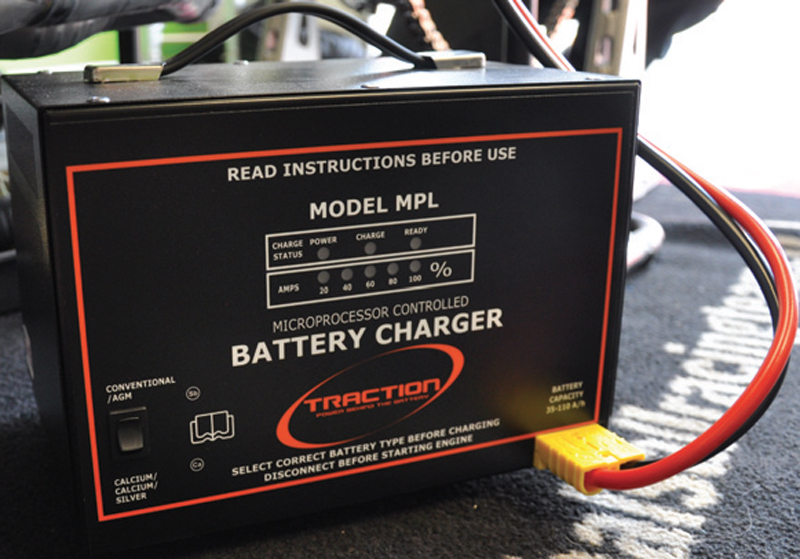 The MPL is suitable for use on AGM, GEL, calcium and lead acid battery types. Although featuring sophisticated charging methods, it is very simple and safe to use. Batteries can be left connected indefinitely at the end of charging.
---