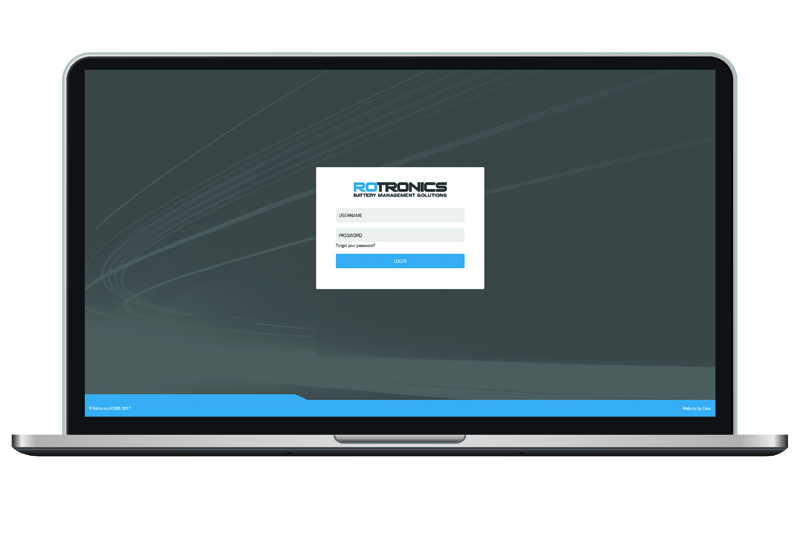 ---
Battery problems remain the number one reason for non-starts, particularly coming into winter, and Rotronics makes it the company's business to help independent workshops and their staff increase customer service – maximising the sales opportunities associated with battery and electrical system defects. To this end, the company has developed ROBIS, which is a web-based dashboard and reporting system that can collect and analyse battery test data taken from workshops, using its EXP battery testing platform.
---
Regular, consistent battery testing and charging is essential in battery management. It is important that workshops help minimise the risk of battery failure and expensive roadside non-starts for their customers. In doing so, they can identify opportunities to up-sell battery charging within their proposition to customers. Collecting and analysing battery-related data is a value added part of a workshop's offering and is essential in reducing unnecessary costs for customers – whilst maximising opportunities.
A battery needs to be fit for its purpose and the technical team must ensure that the vehicle's charging system can support the drive cycle and daily parasitic loads. ROBIS will be the lynchpin in gaining all the information that a workshop needs to ensure that vehicles are on the road, when and where their customers want them to be. ROBIS has been developed to be used in conjunction with the Rotronics testing and charging programme. Users simply upload the tester's SD card data into the portal each month. Ken Clark, Managing Director of Rotronics, says: "We couldn't be happier with ROBIS; our existing customers certainly feel that it is a game changer in their workshops for analysing and understanding the longerterm battery condition.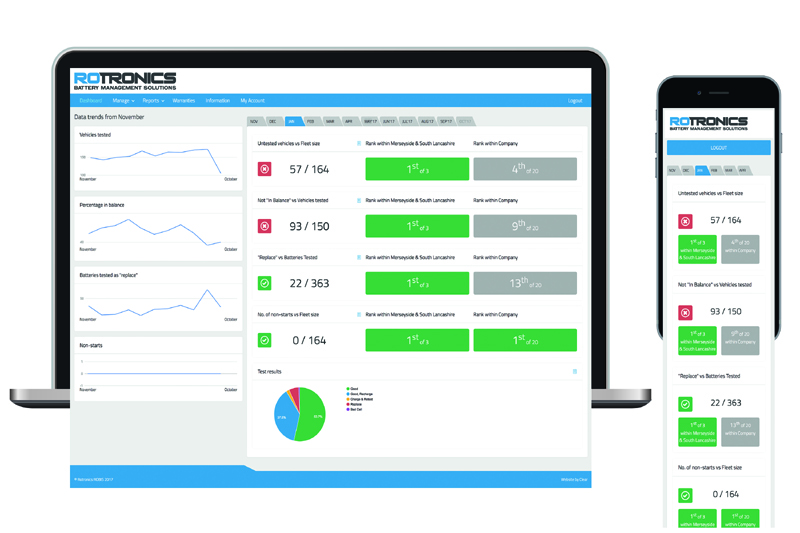 Independent workshop owners and managers are now able to see the exact condition of any vehicle battery entering their workshop, and more importantly generate increased opportunity for sales and service through pro-active testing. "In addition, management can use the system to help analyse warranty, measure what opportunities exist within the workshop and maximise the training needs of technical staff using the equipment. This is a significant shift for our customers, how they manage their workshop operations and the way they view battery testing. It delivers an under-the-microscope view of battery performance by supporting battery suppliers with valuable trend analysis."
Key features of ROBIS:
Centralised dashboard, showing regional and national KPI output of workshop battery test performance
Early detection of vehicle and battery related performance issues
Instant online access to current and historical workshop battery test results
Ability for users to upload a fleet information list, enabling vehicle performance and trend analysis
Tracking of equipment usage across multiple locations
Benchmarking of regional and national test results comparison, as well as league tables
Auditing of technician input, to measure and identify any training needs required
Delivery of continuity across business, with KPI dashboard measuring key deliverables
Centralised database enabling visibility of all data, without risk of data loss
Active vehicle database exception reporting of vehicles not being maintained
Highlight battery performance issues and trends, in order to understand the quality of the batteries you fit to your vehicles
Active warranty management reporting processes, enabling a semi-automated warranty process
Multiple-reporting software enables numerous bespoke reports to be produced
Proven ROI capability, enabling measurement of success versus impact of non-compliance
Personalised database with company logo
---