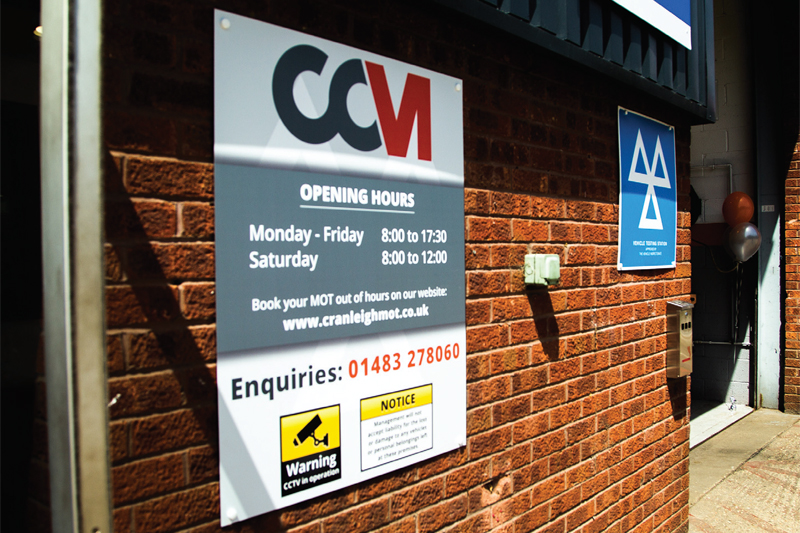 ---
PMM checks in with independent garage, CCM, to see what the team is up against in the lead up to MOT season. Operations Manager Tina Drayson highlights the sticking points worth noting.
---
Getting connected
With the DVSA adopting a phased introduction to connected equipment, beginning in October 2019 with brake rollers, there are quite a few concerns regarding additional costs to garages. Existing test stations will only be required to update equipment if it cannot be repaired, and only new applications must install connected brake rollers. Having recently acquired a third garage for our CCM family, we are glad that we changed all our Authorised Examiner status's so that we don't need to invest in connected brake rollers yet.
Our Director, owner of MOT Juice, is in talks with the DVSA on a regular basis, and says only about 60 brake rollers were live on the connected scheme by mid-January, which means we will be looking after the ones we have in the short term. We would not want to be an early adopter as the equipment may have bugs and issues, as with any new process. We plan on waiting for these to settle down before we adopt the new connected equipment.
Our understanding is that connected will be the future; there is talk of cameras in every MOT testing station, connected OBD readers, connected emissions testing and headlamp aim, too. It is something we need to plan for as we look at equipment investment.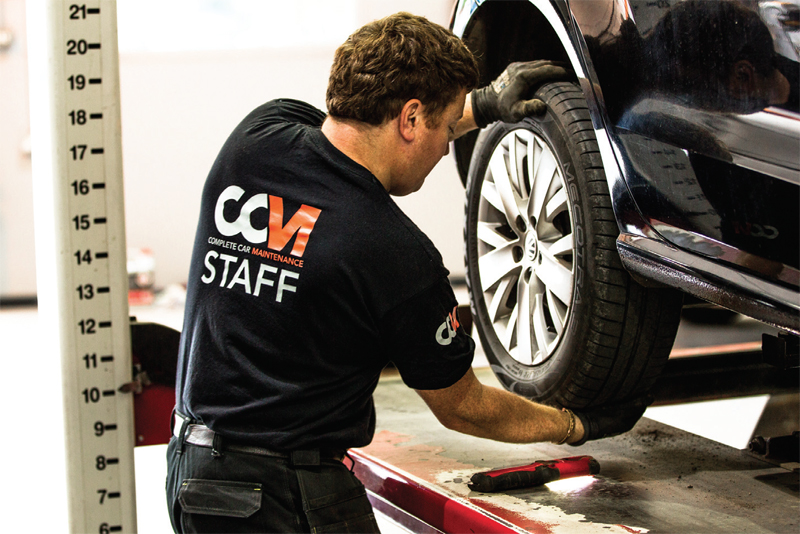 Price wars
With the government refusing to fix the cost of a MOT and only setting a cap, there is extreme competition amongst many garages to secure the best deal. These can range from a free MOT with a paid-for service, to special one-off rates and early bird prices. Essentially, it becomes all about footfall. What should be more important is the customer service that is provided at an MOT. I believe this is what we do so well at CCM.
Many of the MOTs we carry out daily are for other traders. This is a real bug bear of mine. Where does the misconception come from that traders should get priority and discounts? All this does is generate a bartering opportunity for them to bounce from one garage to another to see who will give the cheapest price. As a garage, we don't win any of this work, so why would we choose to give traders priority or discount? These people are in the industry, they know how it works, they should know better.
For us at CCM, having three different locations means we can be adaptable. We have one depot which only carries out Class 4, one that does Class 4, 5 and 7, and the final site focuses on Class 1 and 2 on top of the normal Class 4, 5 and 7. All of this keeps our MOT bays very busy. As the demographics vary considerably from site to site, we have found that the price people are prepared to pay at two of our sites, does not work for the third site. Therefore, we have spent considerable time looking at the demographic of each location, so that we can construct a pricing scheme that works for each depot separately, without starting an MOT pricing war within our local areas.
Some customers are after the cheapest deal, others want the quickest availability, and for some, it's about convenience, so being flexible in all of these is a huge advantage.
Dealing with MOT failures
Of course, we offer estimates for any MOT failure works that need doing. We always give an honest price and it is the customer's choice to take their vehicle elsewhere for their repairs. At CCM, our approach to customer service is always an open and honest one, keeping them informed through regular updates and communication. This is usually enough to ensure we win most of the work. However, then you have the issue of the retest fee; could we, would we, should we?
We only charge a retest fee under certain failure items, and this is waived if the repair work is carried out in-house. Until recently, we offered the retest to our customers free of charge, but now we insist on a small retest fee for those that choose to take that work elsewhere. For these customers, we explain that the vehicle still needs to be put up on the ramp and the repair work checked, which takes time and, therefore, must be charged.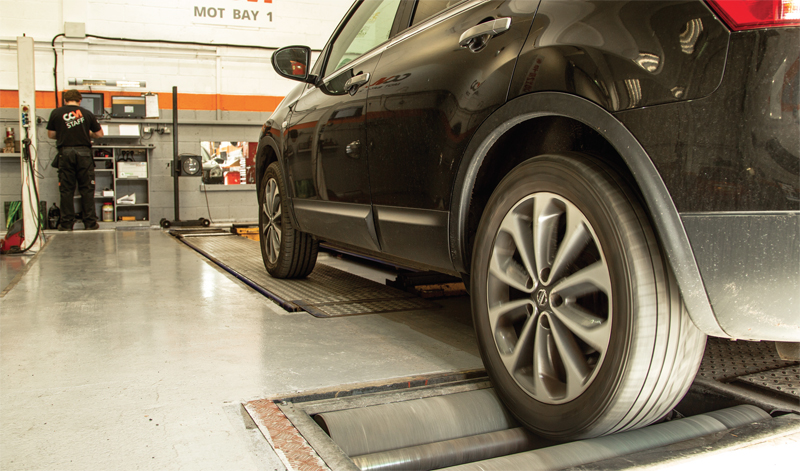 Customer satisfaction
The fundamental difficulty with vehicle MOT repairs is that the customer knows their vehicle still works as they have driven it to the testing station. Trying to explain to a customer that their vehicle may fail on items that are not visible is no easy task; not to mention continuing to explain why this repair work is essential to the safety of their vehicle and the passengers in it. Unfortunately, the garage industry still has a reputation for not being honest and ripping people off, and because of this misconception we are always facing an uphill struggle.
One customer recently explained it to me in simple terms: "When you spend £600 on a TV, you get to see on a daily basis what you have spent your money on. When you spend £600 on MOT repairs for your vehicle, it still drives, as it did before albeit a bit smoother, but you don't see any visual changes."
And that, for a lot of people, is hard to swallow.
Staying up to date
Good testers are hard to come by; there certainly seems to be a shortage not unlike the one the industry has for service technicians. At CCM, we ensure our testers are continually improving and we do this using MOT Juice.
MOT Juice is a system that looks after all our tester training and annual assessments, creating a record for each tester. As a manager, I can see instantly who is up to date with training and more importantly, who is not.
We also use it to help us keep abreast of station compliance duties as well; it logs and records all our QC checks, site audits, reminds us of up and coming equipment calibrations, and stores our certificates in one place. Looking after three locations, it is imperative that we know whether we are up to date on the DVSA requirements across our business.
---
To find out more about CCM, click
here
.