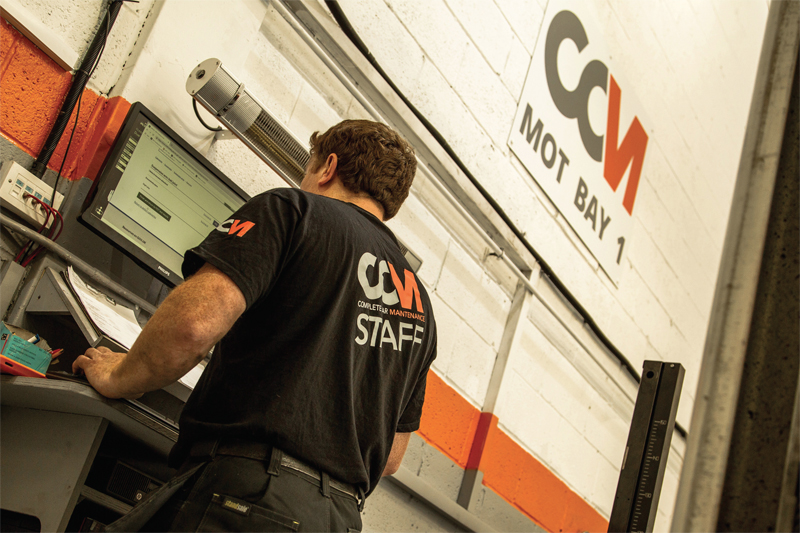 ---
PMM hears from Tina Drayson, Operations Manager at CCM, about how the garage and MOT station has navigated these past months, and what plans the business had in place to manage an MOT season like no other.
---
We knew the first lockdown was coming. At CCM, we had already put together a contingency plan and communicated this to our staff in the likelihood of being in lockdown.
The only real uncertainty we found came at the start of all this, and it related to whether garages were classified as essential or not. Once it was established that garages could remain open, we then had the ethical dilemma of whether it was right to stay open.
Despite garages being classed as key service providers, people were discouraged from travelling other than for essential reasons, which seriously reduced the number of vehicles on the road. With the announcement from the Department of Transport to provide a six-month extension on MOTs, the impact on independent garages was tenfold.
Almost instantly, people were cancelling any appointments that they had.
As a result, the amount of work significantly reduced, which meant less staff were required. Thankfully, garages had the option of placing surplus staff on furlough, which would lessen the financial impact on their business. Although this massively helped from a finance perspective, it did also add another task for someone else to do.
Communicating with the customer
At that point, the priority was to get the message out to customers that explained exactly what the MOT extension was all about, how it would affect them, and how garages could help. This was easier said than done, as each person had their interpretation of the new guidelines at the time!
There were various explanations: the extension was going to cover a 12-month period, so all vehicles from 30th March 2020 to 29th March 2021 would get the six month extension. A second was that vehicles with MOTs due on 30th March 2020 onwards would get the six-month extension, but that rule could be revoked at any time. Both possibilities caused a problem when trying to predict workload, opening times and staff numbers.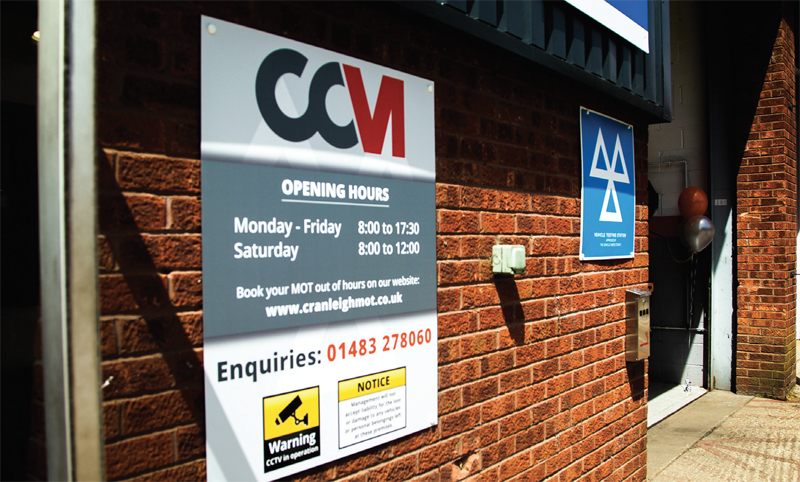 Sourcing parts
Once we had worked out what the MOT extension entailed, the next problem was the availability of parts and the frequency of deliveries. If you were fortunate enough to get through on the phone to a stockist, the next struggle was getting the parts required to carry out the necessary repairs. On more than one occasion, it took days for parts to become available. Then, the dealers started having issues with the delivery of said parts, either offering no deliveries at all or only one delivery a week. Some were able to post parts or make them available for collection, however all options were time consuming.
The delays resulted in ramps filled with vehicles that were waiting for parts. Depending on the number of ramps and types of jobs, vehicles were either left as they were, or had to be put back together to free up space, only to be stripped apart again once the parts arrived. Organisation and time management became crucial.
Working through the problem At CCM, we have two garages that are geographically close together, so it made sense to close one temporarily and have all work and enquires redirected, leaving our third site open on reduced hours.
With immediate effect, all our communication with our customers changed. We explained what the extension was about, the impact and legalities of it, and its potential downsides as well. By the end of April, our MOT capacity was at about 30%.
With perseverance and good communication, by the time we reached end of June, people were feeling a bit more confident and we saw our MOT numbers go back up to 80%.
The issue we had with the delayed parts was minimised by having courtesy cars at our disposal, which we could then give to key customers. Our courtesy cars also meant we had the flexibility to collect and deliver customer cars too. Many of our customers who were self-isolating found this extremely useful.
As people's confidence began to grow and bookings came in, we were able to bring staff back from furlough, and by the end of June, we were back to full capacity at all three depots.
Approaching MOT season
Going forward, all customers were encouraged to have their MOTs done at the earliest possible opportunity to ensure that they could get an appointment. As we got further into MOT season, we knew our hours may have to be extended to help with the volume, and we also sent two more technicians on MOT training so that 75% of our technicians across all three depots were qualified to do MOT testing.
It is not all about the testing though. Do not forget about the time needed to carry out any remedial work. Last year, we averaged 45 tests per day across our three sites, and if we apply the national failure rate of 31% to this, that results in 14 tests that will fail. Our own figures showed that the average time for MOT failure work is 1.1 hours per failure, which means we would generate another 15.4 hours of work per day that we needed to prepare for.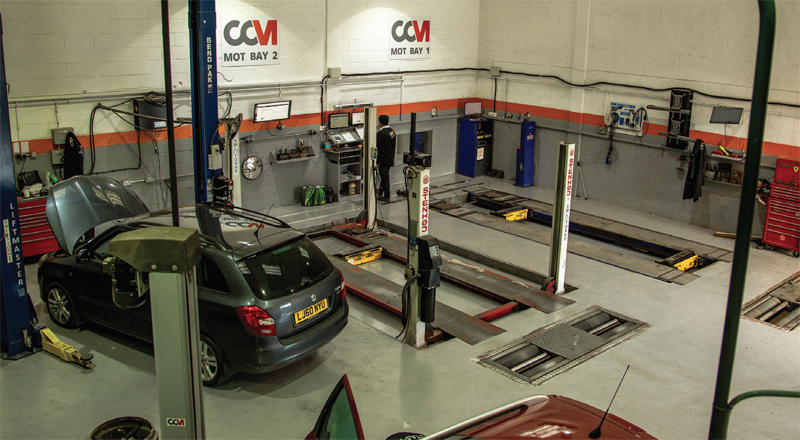 We calculated this on a site-by-site basis, which allowed us to estimate the additional hours that we needed to have available to complete this work on the same day. Workshop loading is key!
Due to the government's MOT extension, our number of MOT bookings had already exceeded last year's numbers at one site, and the other two are at 95%. Whilst we did everything we could to accommodate our customers, we needed to find a balance so that we didn't put our staff under undue stress.
Looking ahead
Financially all garages needed to be prepared. There are many who deferred payments to assist them early on during the uncertainty. Remember however, that all those payments still need to be made. Whilst we were all predicting an increase in MOTs, workflow, and, therefore, cashflow, do not forget the new trend caused by this pandemic. March through to July next year is likely to be quiet. Prepare for it!
---
To find out more about CCM, click
here
.