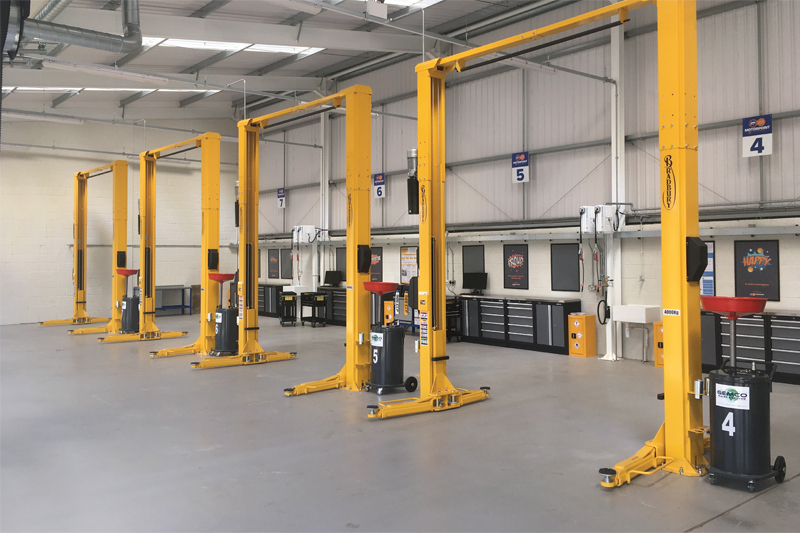 ---
Following the recent growth in Motorpoint's Peterborough branch, the company required a new, larger workshop. However, with this comes the headache of sourcing new equipment. Thankfully, Gemco was at hand to help in this endeavor.
---
Motorpoint has a network of branches across England, Scotland and Wales, with sites located in Birmingham, Birtley, Burnley, Castleford, Chingford, Derby, Glasgow, Newport, Oldbury, Peterborough, Sheffield and Widnes.
Whether the company's customers want advice on the car that best suits their needs, or they need to talk in more detail about a particular vehicle, or they'd simply like a part exchange valuation, Motorpoint's staff are available seven days a week to answer any queries. With an increased customer base, Motorpoint's head office in Derby required additional workshop space in order to test and prepare cars before they go on sale to the general public.
With limited space at Motorpoint's Peterborough customer branch, a new workshop was built just around the corner. Having previously had a range of garage equipment from Gemco in the past, the supplier was Motorpoint's first choice, and the customer service ensured a smooth and easy installation.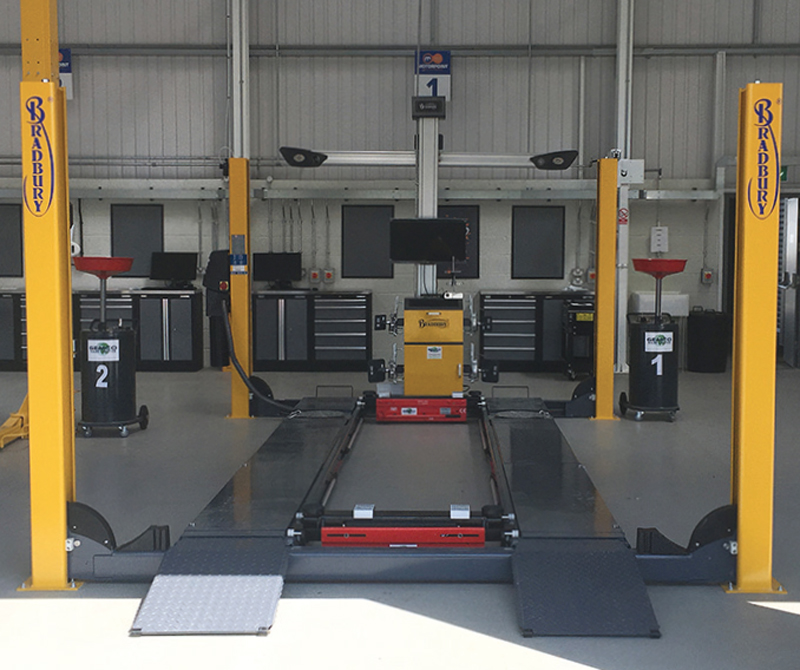 The impressive facility now includes a workshop to test cars before they go to market, a photography studio, and a spray booth facility.
With a wide range of cars coming through the door on a daily basis, when deciding on new garage equipment, it was essential that Motorpoint acquired the correct equipment for the job. From the versatile Bradbury Four Post Wheel Alignment Lift, to the GEMJB2M two tonne manually-operated jacking beam, which was fitted alongside the Bradbury WCA3DHD 3D Wheel Alignment Machine, the equipment that was provided was essential for the new facility. Also necessary were the six Bradbury H2403G four-tonne Two Post Lifts (that benefit from the addition of 4x100mm high lift pads for each lift), an exhaust extraction system, a waste oil system and HPC Compressors (one for the workshop, one for the bodyshop). The equipment fitted ensures that various car faults can be fixed quickly and efficiently, with a number of mechanics working on cars at one time.
Speaking about the new site, Motorpoint's Preparation and Project Manager, Ben Wall, said, "Beyond the equipment fitted, the key reason for going back to Gemco was the customer service received throughout the project, from the initial phone call to the sales office, through to site visits from the company's local Field Sales Manager, and the quick and efficient service of the installation team."
---
For more information, click
here
.