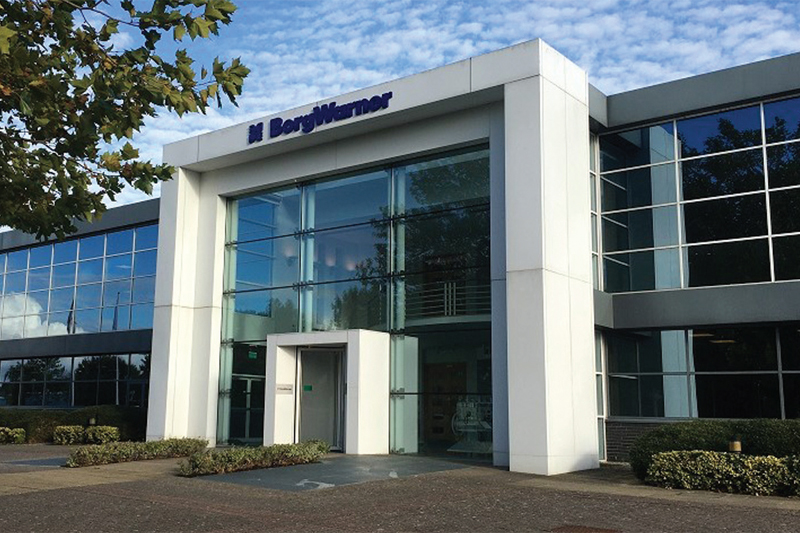 ---
PMM spoke to Michael Boe, Vice President & General Manager Global Aftermarket at BorgWarner to find out more about the company, its recent acquisitions and its plans for the independent aftermarket in the UK.
---
Can you tell us about BorgWarner?
BorgWarner is a global product leader in clean and efficient solutions for combustion, hybrid, and electric vehicles. We have been supplying the automotive industry with innovative technologies for over 130 years, supporting manufacturers in realising efficient solutions for light, medium and heavy-duty vehicles. Currently, we have manufacturing and technical facilities in 96 locations in 23 countries and employ approximately 50,000 people worldwide. In recent years we have carried out several strategic acquisitions and joint ventures integrating technologies that contribute to the comprehensive portfolio we can offer today.
The company is a big player in the OE sector, but why should the independent aftermarket also be paying attention?
BorgWarner delivers propulsion solutions and components for manufacturers worldwide. We provide a comprehensive portfolio for diesel and gasoline powertrain solutions for electric mobility. Based on the strategy to be a leading pure-play propulsion supplier and on our original equipment expertise, we offer a continuously growing range for the aftermarket with components and system solutions in first-class OE quality, including diesel cold-start technologies and ignition coils from BERU as well as exhaust and thermal management products from Wahler. These have proven themselves over many years in the aftermarket and underline the technological expertise of our entire portfolio. The brands, which are an integral part of our range, are well-known by workshops and in demand from retailers. Regarding ignition technologies, for example, we offer more than 700 individual products to supply 28,200 different vehicle types, covering up to 90% of the replacement demand throughout Europe.
Moreover, we develop future propulsion technologies for automotive manufacturers around the world and provide products as spare parts. Our aftermarket partners can benefit from a high-quality portfolio and a wide range of solutions to meet their customers' current and future requirements. We provide solutions for thermal and exhaust gas management, as well as AWD couplings and turbochargers. As BorgWarner is a global leader in turbochargers, our innovative turbocharger systems are installed in all types of vehicles by manufacturers around the globe. 90 years of experience and more than 150 million turbochargers produced speak for themselves.
Delphi Technologies is a recent acquisition, what benefits does the brand bring to the portfolio?
For decades, BorgWarner has focused on creating technologies that improve vehicle efficiency, emissions, and performance. Our goal is to be a leading supplier in electrification. Therefore, acquiring Delphi Technologies last year was the ideal addition to our portfolio. Delphi brings extensive expertise in electronics and power electronics to the table. This combination will expand our position in electrified propulsion systems as well as our combustion, commercial vehicle and aftermarket businesses. BorgWarner will be offering a unique, comprehensive portfolio of industry-leading propulsion products and systems across combustion, hybrid and electric.
The expansion of our electric portfolio contributes to the ambitious goals we have set with our initiative "Charging Forward": Electric components are to account for almost half of our revenue by 2030. Electric motors, power transmission technologies, power electronics and temperature management are just the beginning. We continue developing solutions that support our OE customers with the transformation. The same applies to the aftermarket: We have the know-how and the suitable technologies.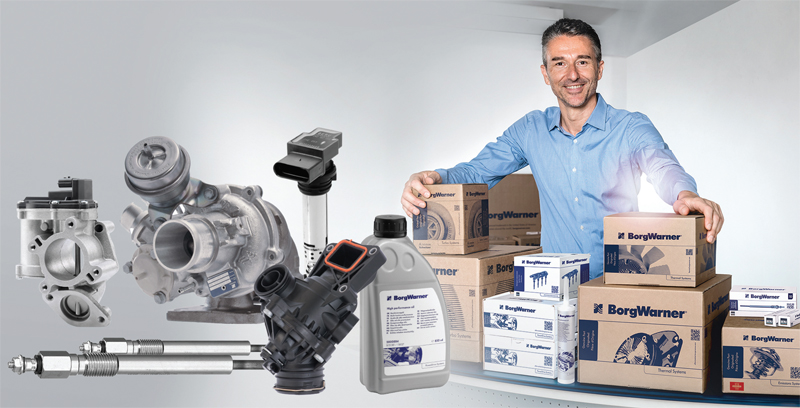 What steps has BorgWarner taken to ensure its products and processes promote a healthy, sustainable planet?
The company's vision is to create sustainable value by making mobility cleaner and more efficient, aligning the interests of our customers, shareholders, and citizens of the planet, and enabling us to lead the electrification of the future low carbon economy. We already supply technologies for low-emission or emission-free mobility like EGR, boosting technologies for more efficient driving, and solutions for hybrid and electric vehicles. We also recently announced that BorgWarner plans to reach carbon neutrality by 2035.
Manufacturing our aftermarket products, we use environmentally friendly processes. Sustainability is key within our REMAN programme: We offer a portfolio of remanufactured components in highest OE quality, such as turbochargers and EGR valves. During the process all parts are carefully dismantled, painstakingly cleaned and reconditioned, so that components are as high-quality and reliable as the original. An ideal solution for cost-conscious customers with older vehicles. And it's a further contribution BorgWarner makes for the protection of the environment. So far, we have saved over 16,000 tons of iron and over 4,000 tonnes of aluminium by remanufacturing.
Have the previous two years changed the way you work?
In response to the pandemic, BorgWarner implemented numerous protocols and safety measures to help ensure the protection of its employees. To support its employees, a global policy enabling flexible hours and remote working was put in place and safe behaviours and personal health guidance were communicated regularly. Furthermore, BorgWarner established a Safe Restart Task Force to identify and disseminate return to work procedures and formed a Supply Chain Risk Council to guide the company in identifying potential risks to our business.
Going forward, does BorgWarner have any other big plans?
As mentioned above, we have currently announced our new strategy which we call "Project Charging Forward", which means to accelerate our electrification strategy. Project Charging Forward has 3 pillars.
We plan to profitably scale eLVs through our continued integration of Delphi and our ability to capture synergies as well as pursuing organic and inorganic actions
We intend to expand into eCVs. We'll do that by leveraging our position in LV and building out a go-to-market product portfolio and operations capabilities organically and inorganically
We plan to optimise our combustion portfolio, reducing our exposure by disposing parts of the portfolio that are lower growth or lower margin
---
Want to know more? For more information, click
here
.