---
PMM recently took a trip over to Sweden with Rotronics – UK distributor of CTEK battery charging solutions to the professional workshop – to explore the state of the art Research & Development facilities at the CTEK PoWeR Centre.
---
Company background
CTEK, founded in 1997, designs and manufactures battery charging technologies for all types of lead acid and lithium batteries and lays claim to being the original creator and developer of intelligent charging. It's also the official partner to the world's fastest and finest sports cars, with over 42 brands on its client list. Its vision: to become the leader in battery management solutions.
Commitment to Research & Development
The company's Research & Development facilities are impressive and the dedication to quality was clear on arrival. The facilities, opened in July 2015, play a significant role in the company's overall operation, with 20% of its workforce invested in R&D. Test Labs are also housed within these facilities, enabling stringent testing of all products in the most extreme conditions. It's also the birthplace of the much copied and envied eight-step charging process, which involves a CTEK smart battery charger going through a series of stages during the charging process to desulphate, revive, charge, condition and maintain all types of lead-acid batteries, prolonging their life and saving time and money.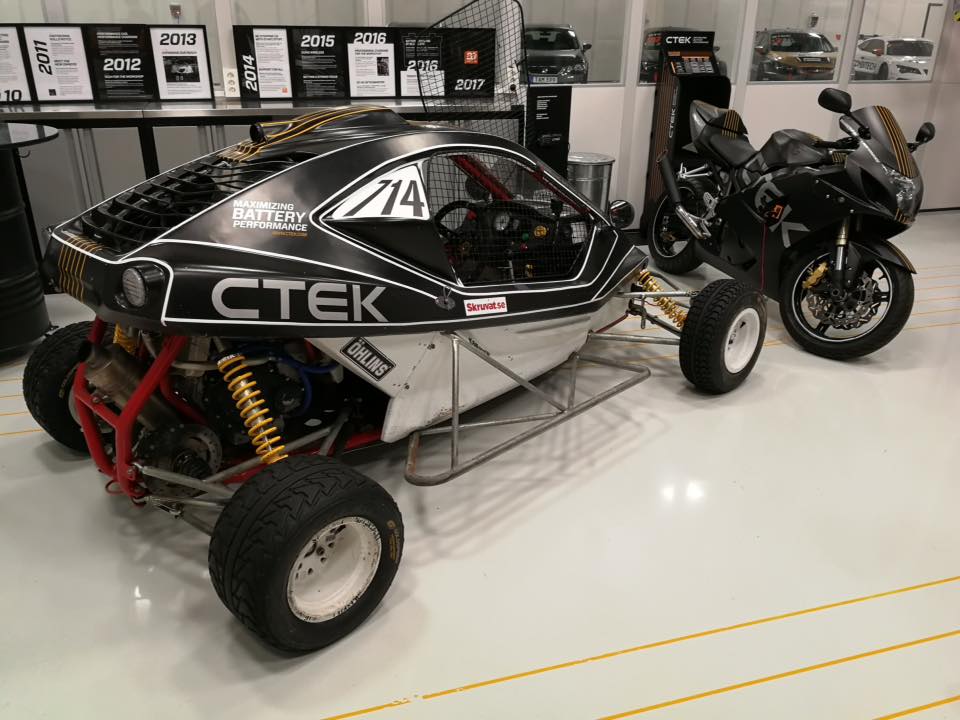 Such facilities enable CTEK to constantly push the limits of technology, and the company says it is already looking towards lithium and lead acid technology, and wireless charging. Tony Zeal, CTEK Training Manager, commented: "We are an innovator. As far as I am aware, no other battery charger manufacturer has facilities quite like these. Here at CTEK, we take research, development and testing seriously to ensure our products continue to push the boundaries of technology."
So, why charge?
Battery care has never been more important. The continuous technological developments in modern passenger cars mean that batteries are working harder than ever before but the professional market is still 'distress' led. It's said that in 2017, battery failure remained the number one cause of roadside  breakdowns and around 40% of batteries entering workshops in the UK were in need of attention.
Considering that the battery is the heartbeat of every modern vehicle, charging is arguably as important as checking tyre pressure and oil levels when it comes to essential maintenance. So, with such an extensive market for battery repair and maintenance, Rotronics and CTEK think that workshops should be taking a more proactive approach to battery management.
What CTEK chargers do is make battery maintenance a quick, simple and effective process. By constantly communicating with the battery it gets the exact amount of charge it needs, therefore ensuring that the battery is conditioned as well as charged, extending its life significantly.
The process itself involves seven simple steps:
1. Workshop to test the battery using the CTEK PRO Battery Tester when vehicle arrives
2. The printout will indicate the battery's condition:
a) good condition, no action is required
b) good, but in need of a recharge
c) replace the battery
3. Customer to be advised of the outcome as part of the review of additional work required
4. If the battery requires recharging and the customer agrees to the cost of this service, simply connect up the to a CTEK charger while other work is completed without interruption
5. The vehicle battery will be charged and conditioned by the CTEK unit
6. Workshop to test the battery again after a charge and condition has been delivered
7. At the time of payment use the two printouts from the CTEK PRO Battery Tester as evidence for the customer that the work has been carried out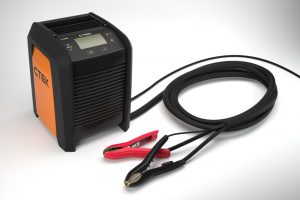 PRO60
The PRO60 restores, charges and reconditions the battery. Compatible with all types of 12V battery, including lithium (LiFePO4). Adaptive Charging mode automatically recognises battery size and selects the optimum charging settings for the fastest charge.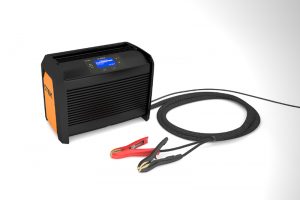 PRO120A
Providing up to 120A of clean and constant current, the PRO120 has a variable yet extremely stable output, offering total flexibility for the user with between 12.6 and 14.8V available, selectable in 0.1V increments.
Offering battery charging services could therefore help boost your reputation as a garage and help to build customer relationships through professional service. A battery charge can be run in the background whilst other vehicle maintenance is carried out, making it an efficient profit generator. Using a CTEK charger to support the battery when diagnostics or software work is carried out also helps reduce the risk of a vehicle returning due to battery troubles after work is complete.
---
To request further information about the range of battery solutions available from
CTEK
,
click here.