---
With the sale of counterfeit components a continuing challenge for the IAM, Mintex offers some tips on how you can differentiate the genuine article from the fraud.
---
It's no secret that fake parts are still a real issue in the automotive industry, with the braking sector a key target for rogue products. It's important, therefore, that you understand the consequences of fitting fraudulent parts and the information that you should be passing on to customers to avoid such occurrences in the future.
Checks please
The first step to keeping your customers safe on the road is being able to spot the tell-tale signs of a counterfeit part. Firstly, thoroughly check all of the packaging, logos, batch codes and part engravings. This may appear to be stating the obvious, but it's surprising how easily misspelt markings can go unnoticed, as some fake parts are very well concealed.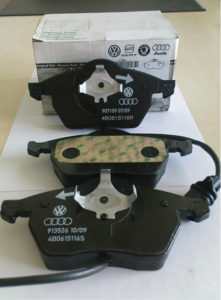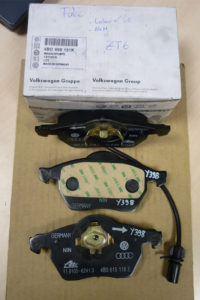 Checking the spelling of brand names can also help. TMD Friction uncovered a counterfeit part of its Textar brake pad, which was marked with TAXTE T490 FF as opposed to TEXTAR T490 FF. At a glance, this would appear legitimate, demonstrating how easy it can be to misconstrue a fake part as a genuine product.
Too good to be true?
Although it's important to check product markings, mechanics don't have the time to go through each item with a fine toothcomb. Our advice is to always use a trusted supplier and not be lured into purchasing parts based purely on price. Although it can be tempting to buy brake parts online, caution should be heeded when purchasing automotive items from the internet, as it's incredibly difficult to ensure their authenticity. An evident sign of non-genuine parts is very cheap deals, which could result in dire consequences if purchased and fitted on a vehicle.
To avoid fakes getting to market, Mintex ensures that all of its products are sold in protected packaging with a hologram seal. The brand also assists EU regulators and customs authorities with the identification of forged goods, consistently using the same shipping routes, channels and supply chains, as well as working closely with dealership and garage networks to ensure a secure distribution chain is in place.
Take responsibility
Even though using a trusted manufacturer should remove the risk of being supplied a non-genuine product, mechanics should always take responsibility at garage level, and refuse to fit a part provided by a customer. Naturally, the authenticity of a customer-bought item can't be guaranteed, which can throw a garage into disrepute should a fake part be fitted and, more importantly, endanger the lives of road users.
In a world where fake brake parts unfortunately exist, it's crucial that the automotive industry remains vigilant and continues to take steps to flush counterfeit products out of the market. By using a reputable brand, such as Mintex, garages can have confidence that products utilise quality brake technology and undergo rigorous testing, allowing mechanics to rest safe in the knowledge that customers will have a safe and reliable braking system.
---
For further details about the range of

Mintex

braking parts, available from TMD, click

here.