---
By understanding how additives can be a source of income, workshops can earn additional turnover with relatively little effort, says LIQUI MOLY's Harry Hartkorn, Head of Applications Engineering. PMM gets the full low- down.
---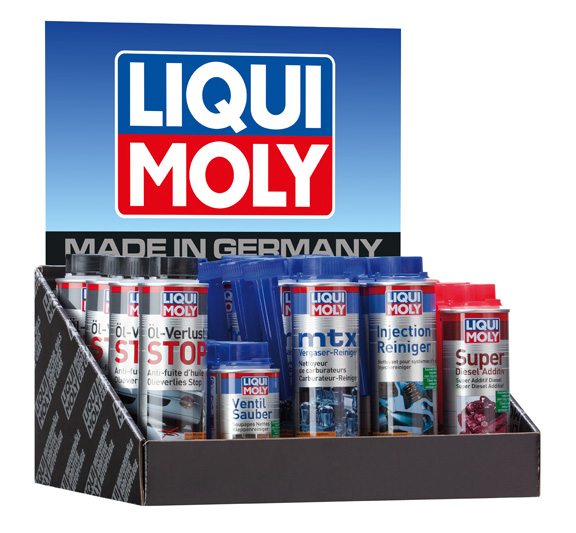 Additives are such a simple yet underestimated source of income for workshops. "Not only do they bring in additional cash, they also increase customer loyalty and help you distinguish yourself from the competition", says Hartkorn.
These products are used in motor oil and transmission oil, for fuels and radiators. They improve the properties of the fluid to which they are added, and they help to solve certain problems. "This has nothing to do with superstition, but a lot to do with chemistry", declared Hartkorn. Of course, additives have their limits and cannot repair major mechanical defects, but they do offer a wealth of opportunities. Additives are chemical tools that should be in every professional's toolbox." But how can these products get the cash register bell ringing?
Chemical problem solver
Additives can provide profit in three key ways, and the first is as a chemical problem solver. A common scenario is that a car is brought into the workshop with a technical defect, which can be rectified with additives. This is frequently faster, simpler and more economical than mechanical repair. For example, consider a sticky gearbox. LIQUI MOLY has the right medicine in the form of a transmission oil additive.
This product is a special wear protection additive, which reduces friction in the gearbox, making it easy to shift. In most cases it can solve the problem, and even if not, the attempt costs hardly any time or money. The alternative would be to remove and disassemble the gearbox for diagnosis. That would require disproportionally more work and expense – and the fault still would not be eliminated.
Service packages
The second opportunity for using additives: Additional service within the scope of maintenance. When a car is brought in for an inspection, additives allow the technician to offer custom tailored service packages. "The advantage is that with our additives, it is possible to offer a very wide variety of service packages", says Harry Hartkorn. "This allows workshops to offer precisely those services that provide the maximum benefit and sales success for their customers".
Retail sale
The third opportunity to earn money with additives is retail sales to car owners. Many additives are suitable for regular use by consumers. Injection Cleaner or Super Diesel Additive, for instance, can be added to the tank every 2,000km. This prevents deposits from forming in the injection system and protects the entire fuel system from corrosion. Another product that is well-suited to a retail sale is Diesel Particulate Filter Protection, which prevents the diesel particulate filter from clogging up prematurely – a classic problem for vehicles driven frequently on short trips. Finally, the new Hybrid Additive, which prevents the typical problems with plug-in hybrid vehicles (excessively old petrol deposits in the injection system), is also an option.
With the aid of additives from LIQUI MOLY, workshops can significantly increase their range of services and distinguish themselves from the competition, by providing proof of your technical competence and improving customer loyalty. All in all, these high-margin additives offer a significant increase in income with little additional work.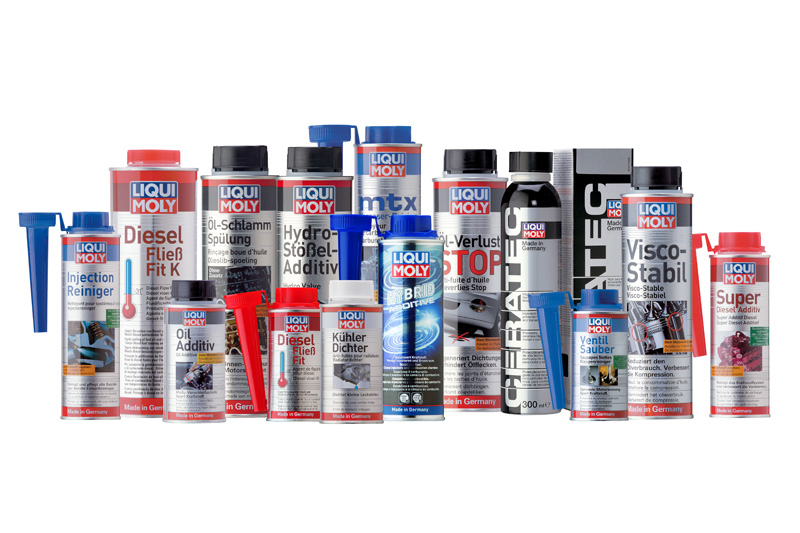 ---
To find out more about the range of additives available from
LIQUI-MOLY, click here.