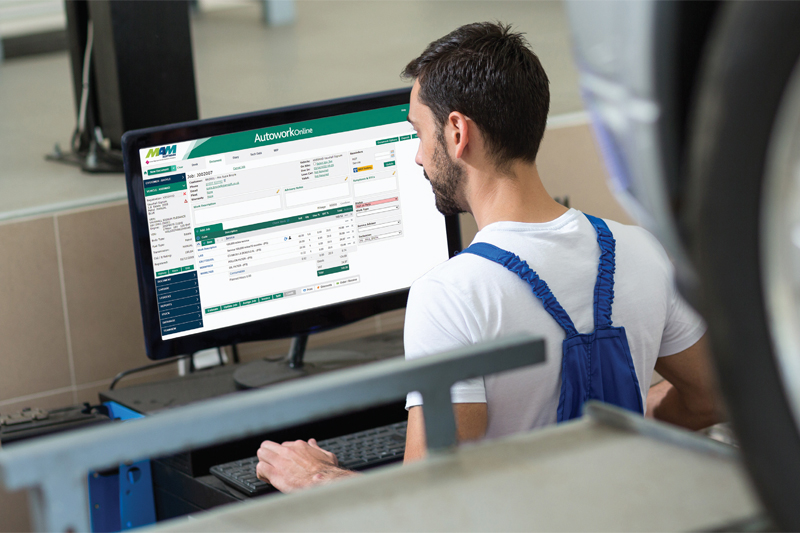 ---
With an effective garage management software (GMS) solution in place, coping with an upswing in MOT demand can be made much simpler. MAM Software's Autowork Online system could be the platform to help you do this.
---
Autowork Online is used by thousands of garages and MOT centres across the UK as an effective way of managing MOT bookings. Not only can it reduce the administrative burden of taking bookings, but it also makes sure the entire process is as streamlined and profitable for you as possible.
Sending out SMS reminders
The first challenge for garage businesses is ensuring that customers remember to book their MOT. While for some people this will be as simple as adding a yearly reminder to their calendar, others may need an additional prompt, which is where Autowork Online can help. With this particular GMS, you can automatically send out reminders via text message when the time comes for a customer to arrange their MOT. SMS reminders serve two purposes. Not only do they encourage repeat custom by encouraging customers to return to your business year after year, but they also increase the likelihood of being able to accommodate a vehicle before its MOT certificate expires.
Allow your customers to book online
Customers have come to expect being able to make online bookings for a range of services over recent years – and their MOT is no exception. Autowork Online includes a module that can be integrated into your existing website, which enables customers to see which time slots are available to be booked. As the module is directly linked to your GMS, and the slots updated in real time, your customers can enjoy a hassle-free experience when the time comes to arrange an MOT.
Meanwhile, you can continue to take bookings digitally, reducing the likelihood of errors arising from manual entry, and allowing you to focus on other areas of running your business.
Remote access: a cloud-based solution
The past 12 months have been fraught with challenges for garages, but Autowork Online has helped many users continue trading in even the most unusual of circumstances. As a cloud-based solution, the system can be accessed from anywhere with a suitable internet connection, which makes it easier for businesses to operate during periods of national lockdown. One particular success story is Hill Street Garage, which implemented the system shortly before the initial restrictions were brought into force. Garage Owner David Koscielny noted that the installation "really couldn't have happened at a better time", as it enabled the team to continue trading remotely.
"During lockdown, I could sit at the computer and deal with any enquiry that came through as if I were in the office," David explained. "I was able to give them a price on a service, tell them when their MOT was due, or look back on their history and advise them on what the issue could be."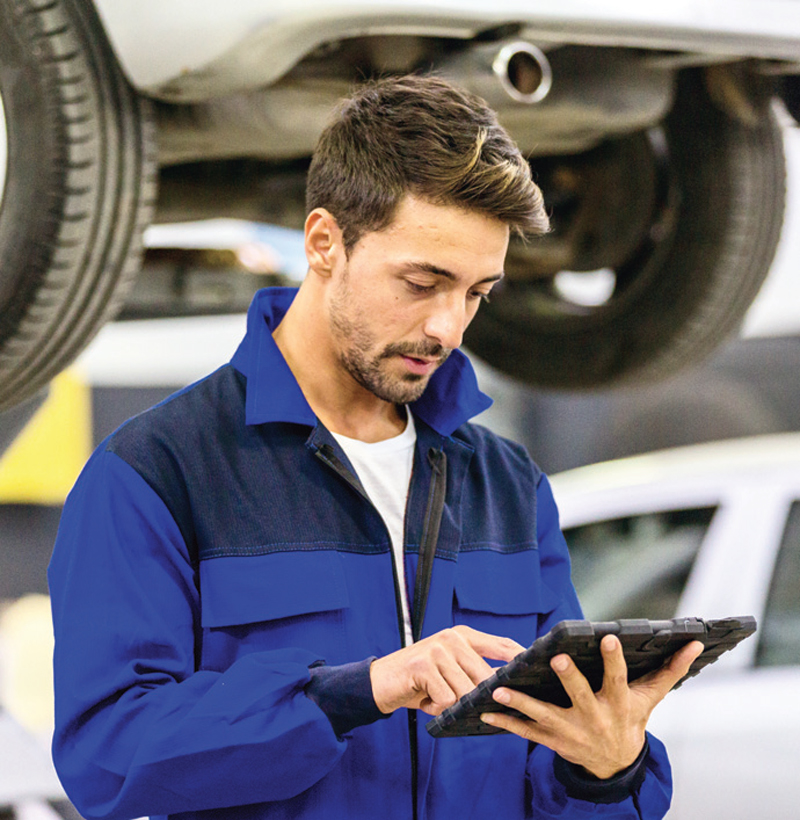 Retrieving details on demand
The system also has functionality that enables garages to retrieve MOT information on demand. MAM Software introduced the MOT history button to provide users with direct access to a vehicle's previous test records without having to leave their GMS.
Not only can this save a garage valuable time, but it also ensures the accuracy of information, as the button automatically retrieves details from the DVSA database. It is possible to recall MOT histories dating as far back as 2006 on vehicles tested in England, Scotland or Wales.
The details you can retrieve include a full MOT history, current expiry date, any advisories that were issued and the reasons for failures, providing a flexible and convenient means of accessing information.
Maximising profits through deferred work
An MOT test is likely to generate advisory notices for customers, which means any management system needs to make it easy for you to follow up and remind them of work that needs to be carried out. The software's deferred work feature automatically sends out SMS and email reminders of jobs that will need to be completed in the near future. Ultimately, the work will need to be booked in at some stage, and by using deferred work, you can ensure your business is at the forefront of your customers' minds when the time comes.
Not only does this give your garage the opportunity to maximise profits, but it also cuts down on the man hours needed to follow up with your customers.
---
For more information on Autowork Online, click
here
or contact MAM Software on 01226 352902.