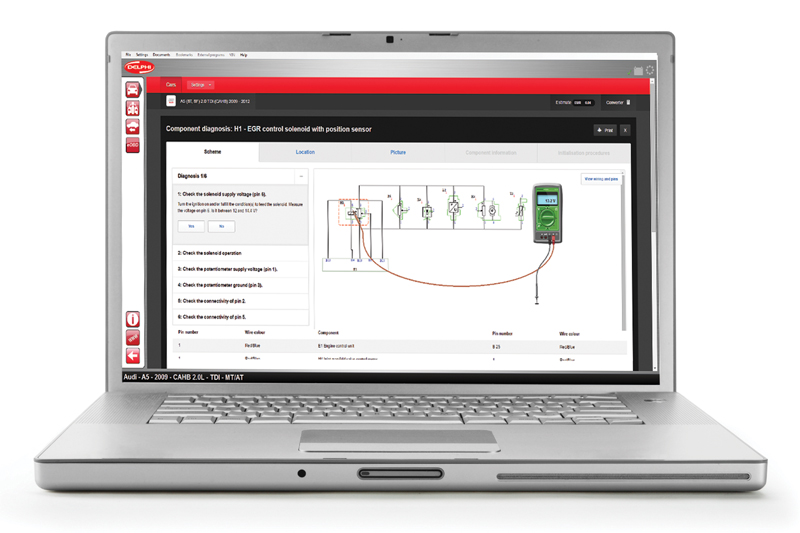 ---
Although the number of technologies found in today's vehicles continues to increase, the key to servicing them effectively has remained the same: making a timely, comprehensive and accurate diagnosis. Delphi explains more.
---
Without the crucial elements listed above, a garage is limited in its ability to repair complex vehicle faults, and will perhaps even have to outsource or turn down work. However, using tools such as Delphi Technologies' DS Software with Vehicle Technical Information (VTI), can ensure independent businesses have the capability to meet the growing demands of a broad UK car parc and compete with the services a dealership can offer.
"Technology in vehicles is continuously evolving, and in order to provide a timely, accurate service, garages need to be up to speed with the latest diagnostic tools and software," says Joshua Nash, UK Category Manager, Engine Management and Diagnostics, Delphi Technologies Aftermarket. "Also available as a standalone option, Delphi's VTI combines essential maintenance and repair data with manuals and procedures, for all makes and models. This valuable information enables technicians to quickly identify and resolve even the most complex of jobs in-house, saving time and money through the reduction of non-billable hours, while also helping to improve efficiency and customer retention."
Delphi's VTI software offers multiple capabilities that help improve a business and how it services vehicles. It provides access to service schedules, informing a technician of what work needs to be completed and when, while additionally offering data on labour times and parts required to complete a job.
The intuitive software provides a line of communication between the technician and customer, highlighting work completed and the results, helping increase customer retention through honesty and transparency.
VTI offers an extensive library of technical information on vehicle maintenance, engine management, transmission, steering and suspension, brake and electronic components, all helping to inform technicians on the job, so they can confidently service and maintain any vehicle. Its easy-to-use interface allows the completion of quick and simple tasks such as searching a component by its Tec Doc number, or a vehicle via its make, model, type approval or VIN. VTI also allows for seamless software integration, enabling links between part catalogues and ERP systems, as well as linking directly into the Delphi DS diagnostic tool.
Repair manuals are ready to use with Delphi Technologies' VTI, providing simple, step-by-step instructions on removing and installing various components. These instructions also include repair tips, (with torque settings when needed) allowing a technician to comprehensively plan an efficient repair.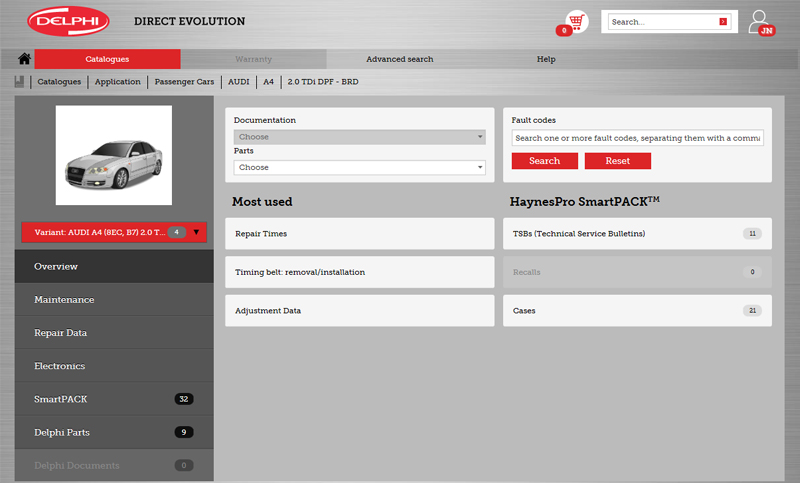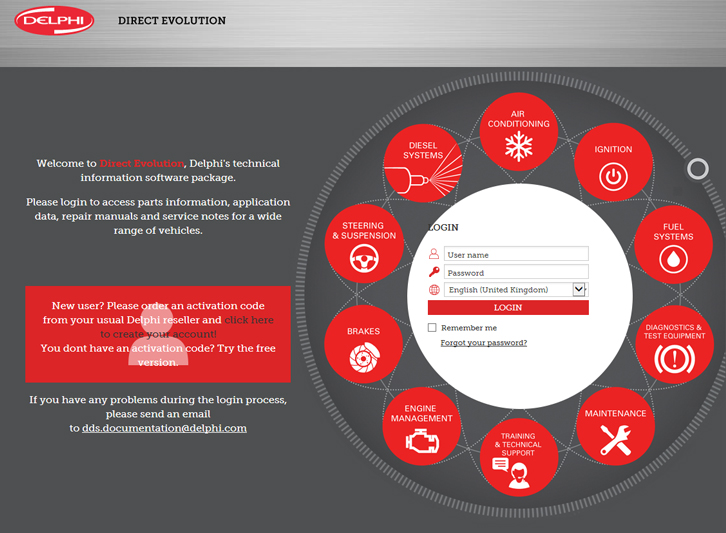 VTI software captures and records various fault codes to help technicians identify issues when running a diagnosis. These are found by searching the overview page, where information on fault codes from the ECU, found by the DS tool, is stored. In some instances, the fault may be known or common to the vehicle make or model, and the software provides fault code service bulletins and SmartCases. Service bulletins highlight symptoms, probable causes and offer solutions issued directly by the vehicle manufacturer, whereas SmartCase provides diagnosis on common faults and issues, from approved garages around the world.
Diagnosing certain issues can be difficult due to the large design variations between manufacturers. With Delphi's VTI, diagnosis comes with clear instructions in a step-by-step guide, including wiring diagrams and wire colours. Further to this, if a fault doesn't have a troubleshooting service bulletin or any SmartCase information available, the DS tool can still provide a component diagnosis guide in order to solve the issue, meaning that in all cases, a technician can determine the fault on the vehicle.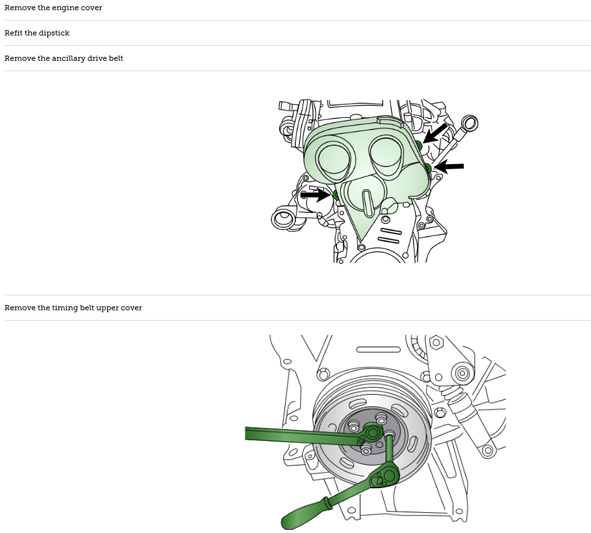 "VTI can help independent garages take a further step into dealership-standard diagnostics, providing additional revenue streams and allowing them to compete with other workshops," says Nash. "Its multi- function capabilities, coupled with the software's ability to be used on all popular vehicles, allows garages to widen their potential customer base. Further to the software, Delphi Technologies provides training – on-site at Warwick – and technical support for those who would like to further their capabilities with the tool and enable their workshops to reap the full benefits of the software."
Delphi Technologies' DS software and VTI data enable independents to compete with dealership-standard diagnostics, as well as providing the training required to become accustomed to the platform. Further assistance is available for technicians via a technical hotline for any queries that arise during a service.
---