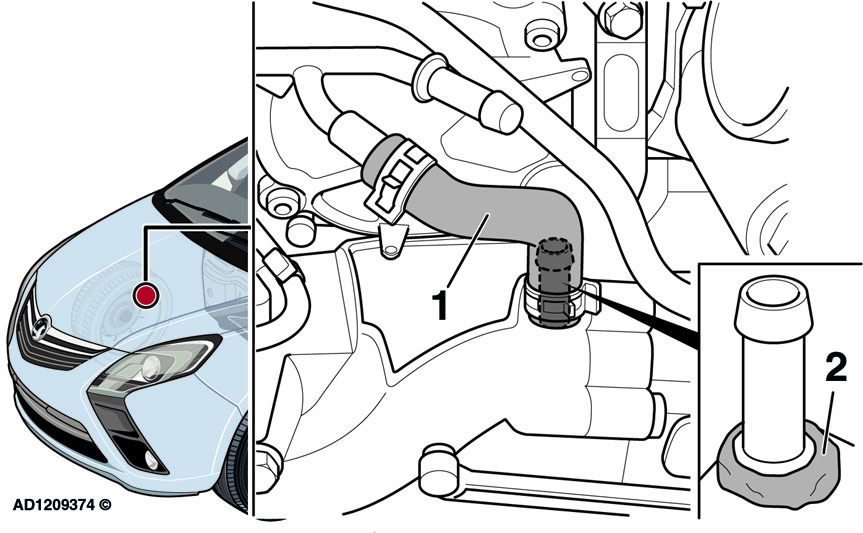 ---
Autodata's Technical Team share their fixes to common problems raised through Autodata's technical helpline, available to all UK customers.
---
Engine Coolant Leak on Vauxhall Zafira
FAULT:
We have a 2015 Vauxhall Zafira-C Tourer 2.0L Diesel with an engine coolant loss. We suspect the coolant loss is due to a faulty cylinder head gasket. We are reluctant to carry out the repair as we are not certain the cylinder head gasket is at fault.
FIX:
The coolant leak is most likely due to a known fault with the bonding material used on the exhaust gas recirculation (EGR) cooler hose connector on the outlet side. Drain the cooling system and then remove the intake air pipe to gain access to the EGR cooler. Remove the EGR cooler outlet hose (see Fig 1.1). Clean the area around EGR cooler hose connector. Apply sealant to the area indicated in Fig 1.2. Refit EGR cooler outlet hose. Refit intake air pipe, then wait at least 12 hours for sealant to cure before refilling the cooling system. Fill the cooling system and carry out a pressure test on the cooling system, to check that the coolant leak has been eradicated.
---
For further information from
 Autodata
, click
 here.