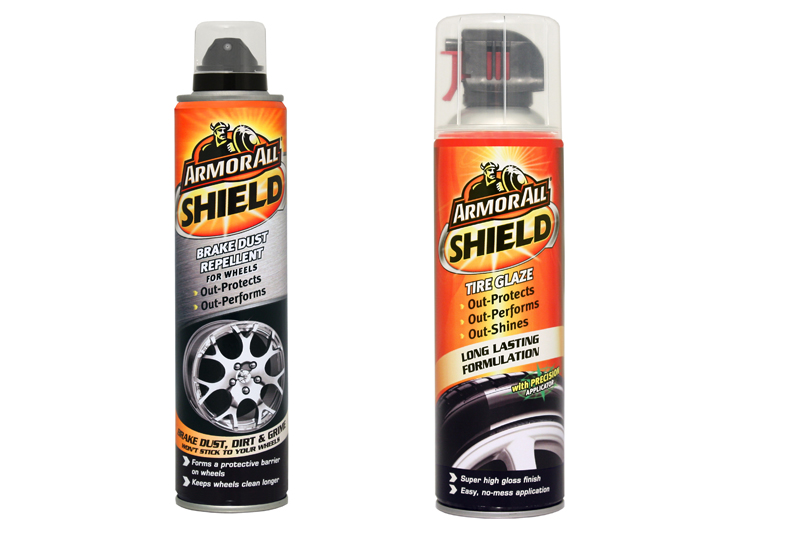 ---
Armor All reveals top tips for winter wheel care
---
As the UK prepares for the long winter months; the heating goes on and the woolly jumpers come out of hibernation, it is equally as important to make sure your car is prepared for the change in season too, as a harsh winter is the number one cause of accelerated wheel and tyre wear and tear.
Your car goes through a lot during winter, and wheels and tyres are the most at risk of damage; cold temperatures and icy conditions cause potholes, as well as salted roads which have a corrosion effect on metal wheels, rims and brake discs. Accidental wheel damage can easily occur, as kerbs aren't visible in the dark or possibly hidden under piles of snow. As in many cases, prevention is better than cure.
Armor All Shield Brake Dust Repellent, repels brake dust, road grime and dirt, by forming a protective barrier on wheels and rims. Brake dust is easy to build up, but notoriously difficult to wash off. It has been the bane of shiny wheels since the invention of disc brakes, and within days of washing, wheels can become covered in dust again.
Just spray this powerful repellent on clean, dry wheels. Once dry, it creates an invisible shield which lasts up to four weeks. Wheels stay looking clean from wash to wash and cleaning next time is significantly easier.
A tyre's lifespan is highly dependent on the treatment it receives. When left untreated and not maintained, over time tyres will look faded and appear to be cracking. An easy solution to this common problem is Armor All Shield Tire Glaze (new to the UK), which coats tyres in a long lasting, and super high gloss, protective shield which dries to an ultimate showroom finish.
The award-winning ranges and treatments combine quick and easy-to-use formulations with top quality results.
---
For the full range of products available from
Armor All
, click
here
.