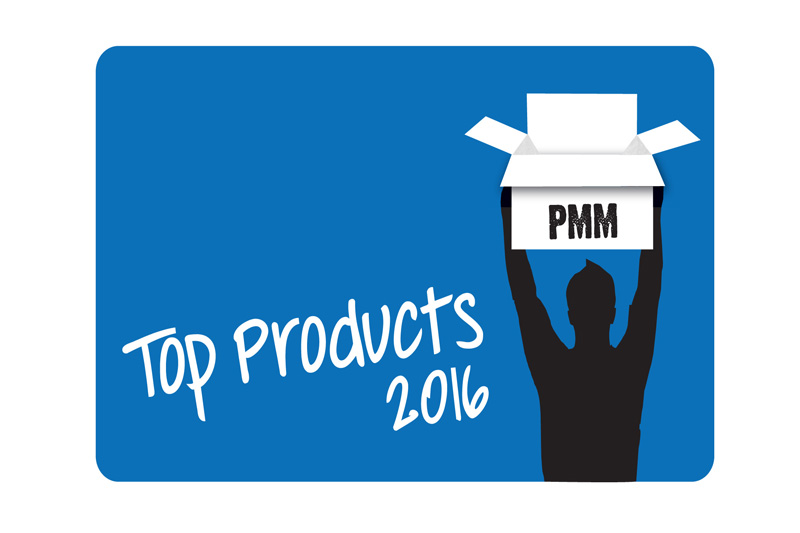 ---
TOP PRODUCTS 2016 – THE READERS' CHOICE!
---
It's been an incredibly interesting 12 months in the constantly evolving world of independent service and repair, with every passing year seemingly exceeding the last in terms of the quality of new products released to the market and the opportunities for independent workshops to make more money.
Over the last 11 issues PMM has provided you with information about all the hottest new (and existing) products available, so what better way to celebrate the good and the great than with a bit of awards giving?
What is a Top Product?
A highly coveted Top Product award is one of the highest accolades a supplier can achieve, and the main reason for this is that th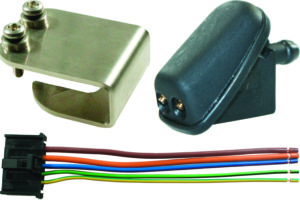 ey're chosen by some of the most knowledgeable people in the industry – our readers!
And the award goes to….
Mafco Autobar – Consumables Range

A second consecutive Top Product award win shows that MAFCO AUTOBAR's range of consumables continue to be as popular as ever with workshops that value the company's approach to providing simple solutions to common problems that technicians face on a daily basis.
Among the selection of new-to-range parts introduced this year have been a wiper linkage repair clip for various makes/models, a cable repair clip for Vauxhall Vivaro, N
issan Primastar and Renault Trafic models, a replacement washer jet for the Ford Focus, a brake hose clip for the VAG range, a heater resistor cable connector for the Vauxhall Corsa and Fiat Punto Grande, and a range of 3-pin blade fuses that fit the Ford Galaxy and S-Max 2015> models.

Arnott Europe – Air Suspension Range
It's been a busy couple of years for Arnott Europe and 2016 saw the specialist supplier of air suspension products gathering even more momentum, with almost 400,000
catalogues distributed to workshops and motor factors in Europe.
Arnott's comprehensive range of new and remanufactured air struts, air springs, compressors and coil conversion kits have helped to ensure that these traditionally 'dealer only' products can be sourced from UK motor factor distributors, allowing independent workshops to keep their air suspension maintenance business strictly 'in-house'.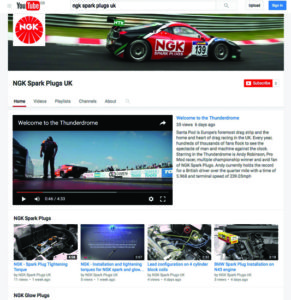 NGK Spark Plugs (UK) – YouTube Channel
For those that like to get their fix of everything automotive from the internet, the launch of a new YouTube channel from NGK Spark Plugs (UK) offers technicians a fantastic mix of technical, corporate and motorsport news, plus videos from its industry leading blogzine Torque.
The new channel includes a series of technical films on topics such as: the installation and tightening torque for spark plugs and glow plugs; controlling emissions using NTK Lambda sensors; and the removal and installation of ignition coils. Log on to: www.ngkntk.co.uk
Nebula Systems – MECH5 Diagnostics
The hotly awaited MECH5 solution, developed by Nebula Systems, makes it possible for workshop owners and technicians to access a low cost and powerful web based platform which allows them to carry out professional remote diagnostics on any electronic control system within a vehicle, using an internet connection.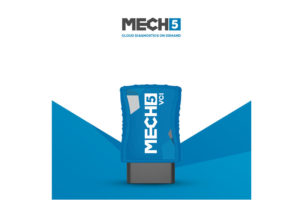 As MECH5 is cloud-based, users get access to all their data and the ability to perform diagnostics anytime, anywhere just by logging onto the website. In addition, it has the ability to connect to other relevant cloud based solutions such as technical data, part suppliers, and online training.
Valeo Service UK – Lighting Systems Technical Handbook
Under its Valeoscope programme, Valeo Services UK launched a brand new technical handbook earlier in the year, covering all lighting systems in the automotive aftermarket, as well as training and technical support on how best to fit them.
The publication provides excellent, easy to use information and contains helpful hints and product details on all Valeo lighting system ranges, ensuring technicians have access to the most up-to-date material.
The 100 page handbook contains 21 sections, including information on headlamp beams, halogen lamps, light source positioning and lighting systems servicing. Illustrations and summaries are used to help bring the explanations and various lighting systems to life, making it easier for the reader to engage with the information.
BG Products – Fuel/Air Induction Service

As a regular contributor to PMM's 'Troubleshooter' section, technician Andy Horwat was highly impressed when he put the BG Fuel/Air Induction service to the test on a problem job earlier this year.
The service provides a highly effective method of cleaning of the entire fuel system in the event that carbon has built up in a diesel's induction system, causing drivability problems such as rough idling, hard starting and poor fuel economy.
Using a specific process that incorporates a number of BG's products, this solution chemically cleans each part and restores the vehicle to peak performance without engine 'tear down'.

Schaeffler Automotive Aftermarket (UK) – INA Fead Advice Poster
The popular range of clutch, belt and bearing 'clinics' that we feature from Schaeffler Automotive Aftermarket (UK) on a monthly basis have continued to offer readers great advice and tips this year.
To help support its knowledge transfer to automotive professionals, the INA brand has produced a special wall poster for garages that offers expert advice on Primary and Front End Auxiliary Drive (FEAD) servicing schedules.
Should technicians need refreshing about these key systems then one glance at the poster could give you the answers you're after.
TopGear Tuning – ECU Remap Service

Introduced to PMM readers for the first time in 2016, Top Gear Tuning is headed up by a very famous face – former F1 driver Perry McCarthy, otherwise known as Top Gear's original 'Stig'.
Top Gear Tuning's team of in-house technicians, who are specialists in modifying and upgrading vehicle ECUs using a selection of custom written engine maps, have experience of over 20,000 successful remaps across its 270 outlets.
A fantastic opportunity for workshops to add an extra revenue stream to their business, Perry was so impressed when he visited the company that he decided to buy it himself.