---
Following the core principals of accuracy, durability and comfort, Norbar's Professional range has been created with the needs of the automotive market in mind. PMM takes a closer look.
---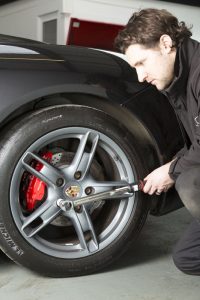 Those working on motor vehicles often face the challenge of operating in confined spaces. The Professional Reversible 'Automotive' Ratchet features compact dimensions and a narrow engagement angle, resulting from the 72 tooth pattern, making it ideal for these conditions. Offering control and precision, the models are factory calibrated to deliver accurate results within 3% of a torque reading, and also feature a secure push/pull locking mechanism to prevent accidental wrench adjustment. In addition, to improve the durability and robustness of the wrench, the handle and lens are made out of materials designed especially to resist the abrasive chemicals frequently found in the automotive industry.
Also featuring in the range is the Professional Adjustable 'Mushroom' Head 'Industrial' Ratchet. Once more, thanks to a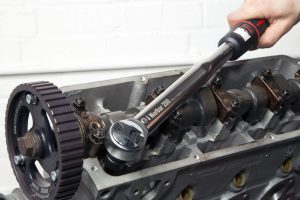 narrow engagement angle and robust tooth pattern, this tool is extremely practical for use in tight spaces and is also constructed from chemical resistant materials. However, this ratchet also features a square drive finger grip, which assists with running down the nut until resistance is met, and improves comfort, control and accuracy. For improved functionality, the square drive can also be removed and inserted in the opposite direction to give torque control in both clockwise and anti-clockwise directions.
---
For further details about the range of tools available from
Norbar, click here.