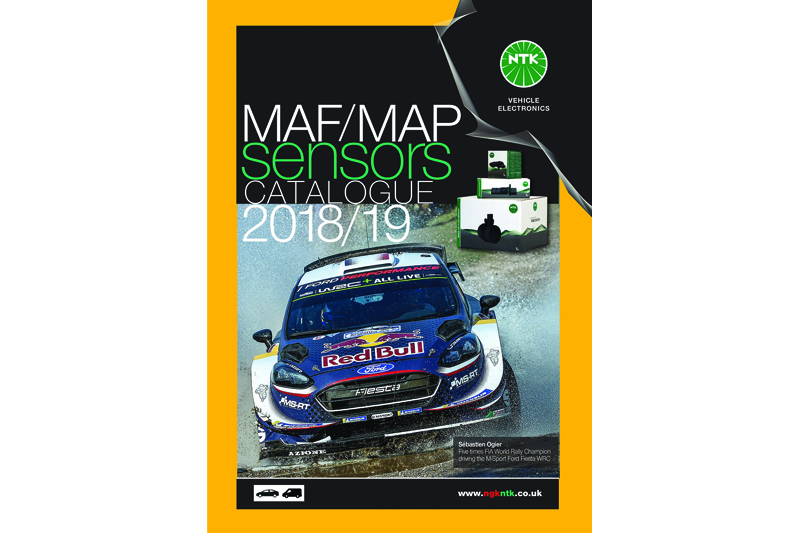 ---
Ignition specialist NGK Spark Plugs (UK) Ltd has released a new catalogue detailing its range of NTK Mass Air Flow (MAF) sensors and Manifold Absolute Pressure (MAP) sensors.
---
Full details of the range and applications of 87 MAF sensors and 69 MAP sensors – which were launched last September – are featured in the 2018/2019 publication.
For maximum efficiency in engine operation and to ensure effective exhaust gas treatment, the engine control unit (ECU) needs to precisely regulate the air-fuel ratio.
Mark Hallam, Marketing Manager, NGK Spark Plugs (UK) Ltd, said: "With the successful 2017 launch of MAF and MAP sensors, NTK Vehicle Electronics strengthened its position in the market. NTK has incorporated experience from more than 40 years in the sensor business into our MAF and MAP sensors' offering to make it exactly what our customers need, and it has proven to be extremely popular.
"I'm sure the launch of our new printed catalogue will prove to be an invaluable aid to our customers and, in-turn, their garage customers."
---