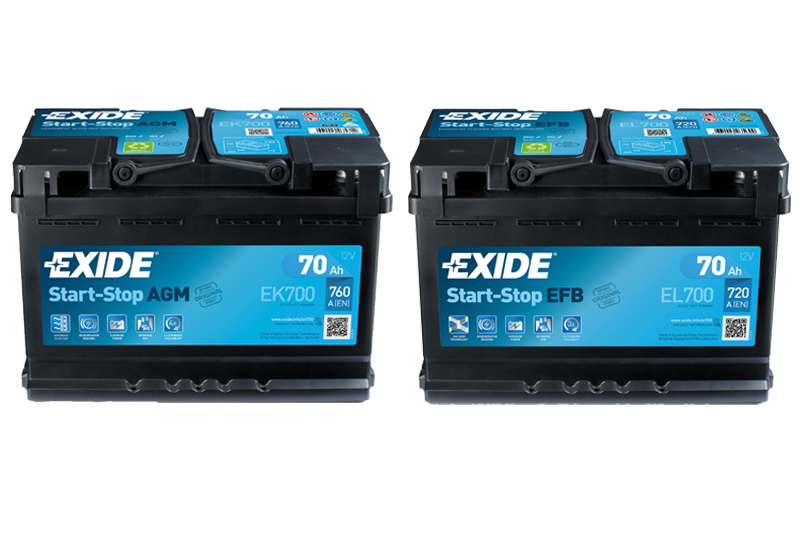 ---
Battery technology is changing. Batteries must now endure frequent starting and stopping, provide exceptional charge acceptance, and handle regenerative braking and advanced fuel-saving features. Exide explains why the automotive world is moving on from conventional batteries of old.
---
Modern vehicles place a whole new level of reliance on their battery's electrical performance. A start-stop vehicle makes up to three times more engine starts over its lifetime; demands that a conventional battery could not tolerate.
The power of start-stop batteries
Exide was reportedly the first company to design a battery that meets the needs of start- stop vehicles. Since its introduction in 2004, the battery manufacturer's Start-Stop AGM has been continually developed to the point where it offers four times the cycling performance of a conventional battery and vastly improved charge acceptance and power. The battery was invented as part of Exide's OE business, and has been fully leveraged by many of the world's leading vehicle manufacturers (VMs).
The company's Start-Stop EFB was another creation of Exide's OE business, dating back to 2008. Designed for small to mid-sized cars, it offers the electrical performance demanded by the latest start- stop vehicles, along with high charge acceptance, advanced safety features, and three times the cycling performance of a standard battery, among other benefits.
To comply with EU legislation, VMs must now meet major reductions in carbon emissions. By 2021, they are expected to achieve 95g of CO2 per kilometre for new cars – 40% lower than the figure in 2007. Through a range of fuel-saving features, the latest battery technology has enabled many of the improvements seen to date.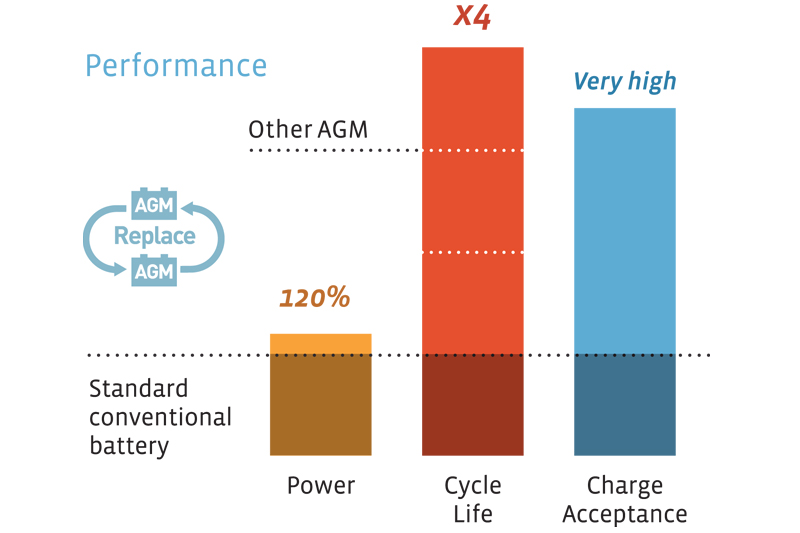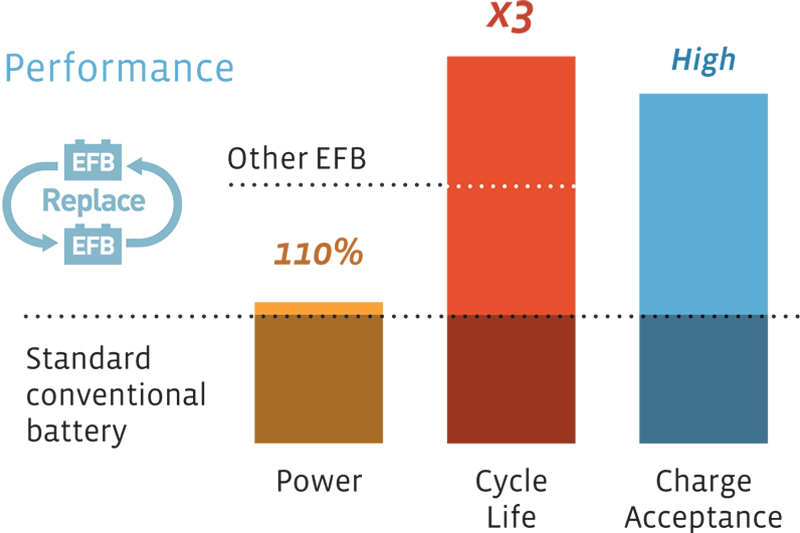 The dangers of incorrect fitment
Standard lead-acid batteries cannot meet the requirements of the start-stop system.Vehicles are now designed with the expectation that the battery will have electrical performance comparable to Exide Start-Stop AGM and Exide Start-Stop EFB. This means conventional lead-acid batteries are simply incompatible with the latest generation of vehicles.
"These days, the battery is a far more critical component of the car. It has become the core technology enabling new innovations in efficiency and performance," explains Craig Everett, UK Marketing Manager, Exide. "Workshops are seeing the large shifts that have taken place. The battery has become much more sophisticated and, as a result, conventional lead-acid batteries are now incompatible with start-stop vehicles."
Exide has issued a warning to workshops to ensure that vehicles with start-stop technology are only fitted with start-stop batteries. Fitting a conventional battery to a start-stop vehicle will void the battery warranty and leave the workshop exposed to costs and reputational damage.
Vehicle batteries are becoming more advanced and this continual improvement allows VMs to add increasingly sophisticated features to their vehicles. What's more, this trend looks set to continue, so garages need to make sure they are fitting the correct batteries to the vehicles that come through their workshops.
---
For more information on the range of batteries available from
Exide, click here.