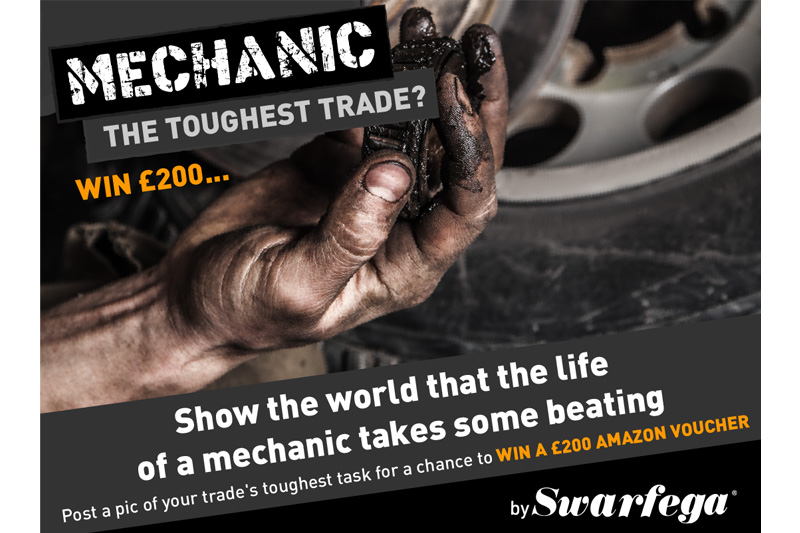 ---
Swarfega launches Toughest Trade competition!
---
Going back to work in January can be hard with short days, winter weather and months looming ahead before the next Bank Holiday. Warming you up with some friendly banter this January, Swarfega are launching a competition to find the toughest trade in the toughest month of the year.
Mechanics don't just have to deal with one area, but have to draw on mechanical and electrical skills alongside working with vehicles that have been everywhere but the wash bay. Make sure you shout about your trade and send in a picture to Swarfega showing why being a mechanic is as tough as it gets.
Over the next 4 weeks Swarfega are challenging you to post a picture of you or a colleague completing a task on Swarfega's Facebook or Twitter page with #ToughestTrade and a short reason why your trade has the toughest jobs. At the end of January, using their Tough-O-Meter, Swarfega will judge each picture and choose the one showing th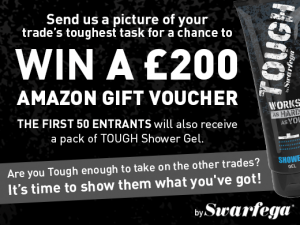 e toughest task. The winner chosen will receive £200 in Amazon vouchers just in time for Valentine's Day and the Trade that the winner represents will be crowned Swarfega's Toughest Trade for 2018.
The 'Tough-O-Meter' will be based on the following scale:
0-2: As TOUGH as a cup of tea
3-4: Trainee TOUGH
5-6: Danny Dyer TOUGH
7-8: TOUGH as old boots
9-10: Vinnie Jones TOUGH
The first 50 people to post a tough task picture will receive a pack of TOUGH by Swarfega Shower Gel so get moving quick and post your pictures.
---