---
Automotive technology is advancing faster now than ever before, thanks to continued increases in vehicles' computing power. These sophisticated vehicles will become increasingly common as a result of legislative changes and consumer demand. Engines do, however, remain at the heart of a vehicle and will for many decades, so it's essential that technicians have the right parts, know-how and diagnostic tools to service these complex systems, says Delphi.
---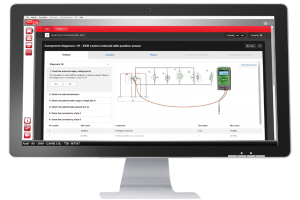 The engine management system, otherwise known as the 'brains of the car' is home to some of the most advanced vehicle technologies. Once purely mechanical, systems like fuelling, A/C and braking are now controlled by a vehicle's electronic system. This is alongside the parallel growth in power required to precisely manage the combustion process – typically up to 100 times a second. Consequently, the average modern car can have over 280 connections managing power, diagnostics and signal communication, 3,100m of cabling and 300 diagnostic parameters that monitor system performance, amongst other things. Delphi predicts that by the year 2020, new cars will need as many as 350 connectors, along with a 67% increase in cabling – taking the total length per typical vehicle to over 5km and 1,000 diagnostic parameters, an incredible 230% increase. This vast growth in electronic content clearly presents opportunities for workshops to increase their service capabilities.
With decades of experience as one of the world's largest OE suppliers of advanced engine management units, Delphi is well positioned to provide the new technology and expertise to the aftermarket, helping garages prepare for the future of vehicle electronics. The company supplies a broad range of key system components including OE O2, MAF, MAP, cam, crank, knock, temperature, throttle position and transmission speed sensors, EGR valves and ignition coils, all designed to deliver improved emissions control, fuel economy, and drivability. For garages, staying ahead also involves harnessing the ability of electronics to help them make timely, informed and accurate diagnosis of a vehicles technology.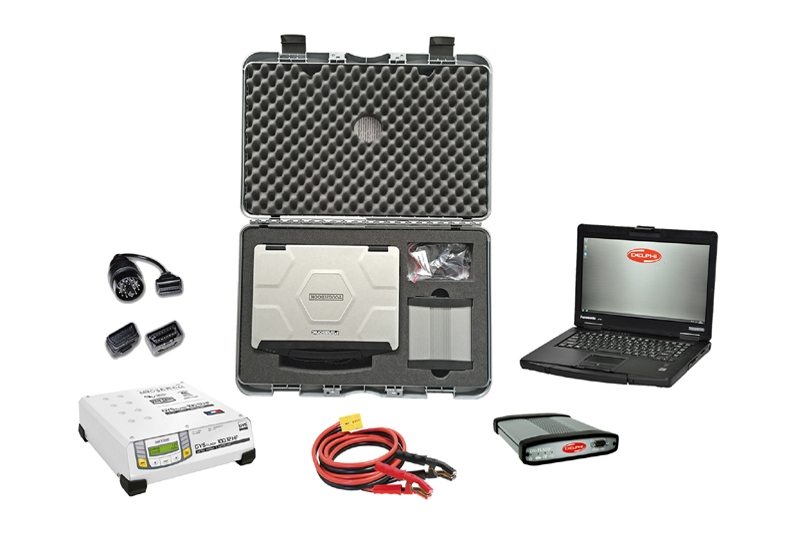 "Our DS diagnostic tool enables technicians to perform comprehensive diagnoses across an extensive range of makes and models," says Joshua Nash, UK Category Manager – Engine Management and Diagnostics, Delphi Product & Service Solutions. "It allows a workshop technician to quickly understand exactly what is wrong with the system. What's more, with the Vehicle Technical Information (VTI) integrated into the tool – but also available separately – technicians will have access to the in-depth maintenance and repair data needed. This will help to guide technicians through the diagnostic process, saving workshops time and money while increasing efficiency."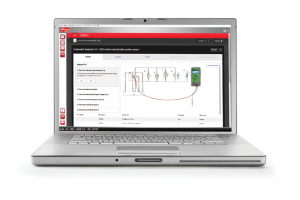 Delphi's DS Flash pass-thru device also provides increased revenue opportunities by enabling garages to perform dealer-level diagnostics, download software updates, reprogram ECUs, access OE technical data and service schedule information, all without the need for expensive dealer-only tools. However powerful, intuitive and easy to use the diagnostic tools are, a comprehensive understanding of vehicle systems and the techniques needed to diagnose and repair them is fundamental.
With this in mind, Delphi offers an extensive training programme. Combining both theory and practical exercises, courses include vehicle electrics, gasoline engine management, understanding emissions and exhaust after treatment operation and diagnosis. Working together, these key elements – parts, diagnostics, training and technical information – can help you create value, profitability, and customer loyalty.
---
For more information about the products and services available from
Delphi
,
click here.