---
Nick Hood, UK Sales Manager at Autoelectro, believes he has spotted a healthy pattern in garage trends and, according to him, it has emerged because installers are finally becoming "fed-up of fitting cheap copy products". PMM finds out more.
---
Nick said: "Garages appear to have endured a poor experience with cheap units and are suffering from the adage 'buy cheap, buy twice', which, given how difficult it can be to change an alternator or starter motor on modern vehicles, often results in buying cheap product and losing the business when a second unit is needed.
"From speaking to technicians up and down the country, garages are starting to get fed-up of fitting cheap copy products – this is where Autoelectro can step in."
The Bradford-based business boasts more than three decades' experience of building strong partnerships with its network of distributors and their customers, ensuring they have a premium product to either stock or fit – but why lean in favour of Autoelectro's remanufactured units?
Nick explains: "The term 'copy unit' would be OK were they being copied to original equipment (OE) standards. A lot of new units are built on price, and whenever price is pursued, quality is usually compromised.
"At Autoelectro, we remanufacture the unit; we don't rebuild or recondition, we remanufacture with highly-equipped facilities and the latest test benches, and we do this to exacting OE standards in 99% of cases. The only time we don't match OE standards is when the OE unit has a design defect that causes failure and, in this instance, we remanufacture the problem out of the product by exceeding the OE standard.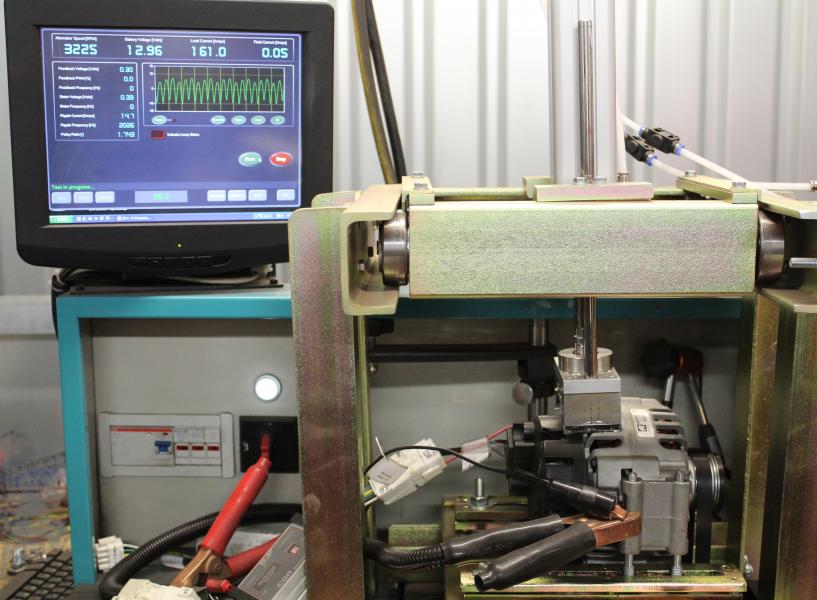 "We use solely new components that meet or exceed those used in the original unit – there is no compromise – as our focus is on quality and reliability, rather than price, and, after all, it is our name on the box."
While quality and reliability is claimed to be pivotal to Autoelectro's success and the foundation it pitches to attract new customers, the brand believes that its additional customer support complements its offering.
Continuous efforts are reportedly being made to arm garages with the latest, up-to- date technical information in the automotive aftermarket. Several hundred bulletins are available to access, free-of-charge, from the company's website to ensure that garages stay ahead of their competition and confront technical challenges head on.
Additionally, Nick and the team are boosting Autoelectro's online offering by racking up the miles out on the road and presenting on-site technical training workouts and warranty back-ups.
"It is possible that some installers are unfamiliar with newer technologies, such as the use of ECU-controlled alternators and smart charging or stop-start. Therefore, if a supplier is only importing a box and selling it on, that supplier is unlikely to possess the knowledge Autoelectro has to assist the garage in these cases," says Nick.
"We can successfully strip down the very latest units, and, with our knowledge and test equipment, we have the ability to reassemble these parts back to their original standard – this is one of our unique selling points.
---
To request further information about the range of remanufactured products available from
Autoelectro
, click
here.