---
ACtronics explains the importance of understanding your diagnostic tools, but not simply relying on them to diagnose the fault for you.
---
Most vehicle owners underestimate just how many features of their vehicle are actually controlled electronically by specific units, and that these units communicate via a network of wiring and cables. So when a customer comes to you with what they feel is a simple issue, such as lights on the dash or gauges not operating correctly, they are sometimes shocked at the amount of work and hours that are spent actually diagnosing the location of the issue or fault, let alone the repair process – especially if it is complex.
When it comes to diagnosing faults, some technicians seem to be under the illusion that all diagnostic tools do the same job for every vehicle, or that a tool which is possibly being used for the wrong job will flawlessly diagnose which unit or component is at fault. Alternatively, a member of the general public – who could have bought a £10 fault reader off of the internet – may believe that because they have a certain fault code, then a certain unit is at fault.
What the company has found is that when a technician has not diagnosed the fault correctly, they end up sending a unit to ACtronics that is not actually faulty, or they have isolated the wrong part entirely. Further checks would have revealed that there are other problems within the car.
A common issue we see, for example, is the U1900 code on the Ford Focus 2 instrument cluster. This can either be caused by common PCB issues within the instrument cluster or a wiring fault between the fuse box and the ECU. Without the correct diagnosis, our engineers are limited in what they can test. This is why a full diagnostic test should include at least a diagnostic scan, and would often need wiring or sensors to be checked and scoped along the CANbus and network lines. Quite often the pins need to be tested to confirm if the unit is receiving the correct information or not, which could indicate whether the unit is at fault.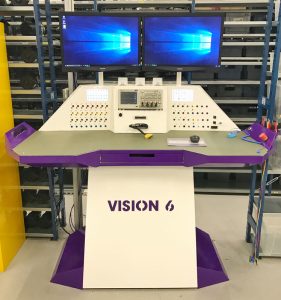 We will always test any unit sent to us. We have a number of testing procedures and machines which enable us to do so. Some of the machines we use are bespoke, such as our newly updated Vision 6 machines, which are designed and built by ACtronics. Using these, we are able to simulate the unit being on a vehicle, in an attempt to replicate the faults mentioned by the engineer after diagnosis, against golden values we have from known working units.
It is always worth noting that as we are testing units off of the vehicle, we will always have codes showing all kinds of 'faults', as the unit will not be linked or connected to the car itself, which makes it even more important that diagnostic tests have been carried out in full before sending to us.
---
For more information on the steps to take if you believe a unit is faulty,
click here.