---
Based at the site of an MOT testing centre outside of Crawley, West Sussex, is MOT Juice, a business providing a range of cloud-based MOT compliance software for garages. PMM visited the site and spoke to Managing Director, Barry Babister, to find out how the platform came to be.
---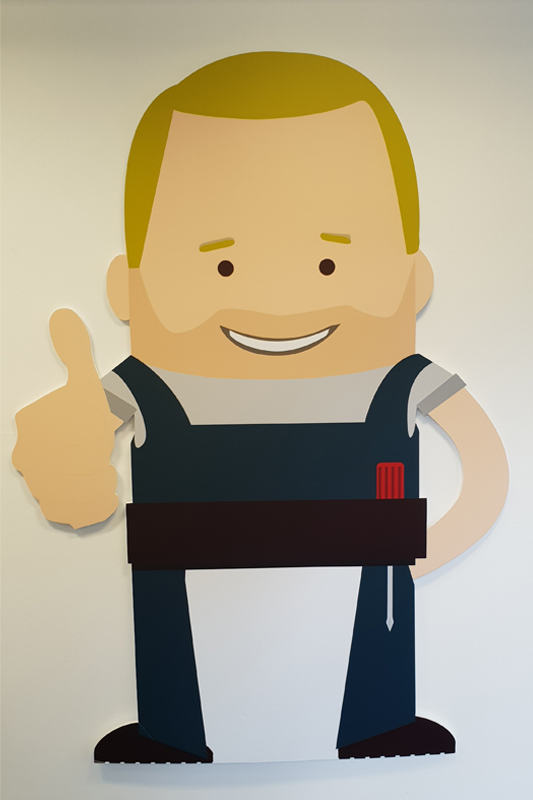 Shortly after it opened in 1993, Barry Babister began working at long-term friend Stuart White's garage. After many years of steady growth, and with a second depot under their belt, in 2005 Barry made the decision to create an in-house team of web-developers to market both the MOT and servicing that the garages had to offer. This proved to be successful; the Crawley site went from undertaking ten MOTs per week to nearly 35 per day, on average.
"Good quality web development means getting a standard template in place," Barry says, "and once we had done so, one of the guys from our IT team pointed out that we could build niche websites like this for other garages". Naturally, after the template was tried and tested for their own locations, the next step was to offer the service to other local garages and, later on, garages across the country. The service proved to be enough of a hit to warrant its own brand and office – MOT Juice.
"The DVSA announced it was planning on changing its training in April 2016, and that was the real catalyst for MOT Juice," Barry continues, "It said it was going to do away with its own training, technicians are going to have to train themselves, and it has got to be documented – for garages there are suddenly all these things you have got to do! And we thought, oh crikey, let's build a system for ourselves quickly so that we can control our own sites, and it ended up fitting right into the back of the existing MOT Juice platform we were already offering to others."
As the ideal team was already in place and the company had generated some experience in web-based systems, it took a matter of 16 weeks from the announcement to having a usable product, and as more add-ons to the software were implemented, including integration with ABC awards, the product began to sell. "It was as contrived as that. I think we were just in the right place at the right time, really," admits Barry.
Particularly in the last three years, during times when the DVSA has made innumerable changes, the key to MOT Juice's success has been to stay on top of the industry, which required talking to people in the right positions at DVSA at the right times. This has – and will continue to – allow the team to forecast legislation, and even draft in potential changes to the MOT Juice system before they happen. "There are standards in the system now that DVSA will want MOT testers to be meeting in three or four years' time," predicts Barry.
When asked whether there is any benefit of MOT Juice growing from, and being situated in, an MOT test centre, Barry said: "Undoubtedly! If the guys in the garage here can't get their head around a certain part of the system, they'll come in here and moan about it! Equally, if the IT guys are trying to do some fresh development, they'll go and speak to the testers. For example, at the moment, we are five months into developing a live MOT testing booking diary, which is now in use here, and ready to be implemented across MOT Juice – that's a product of interaction between the developers and the mechanics on this site."
---
For more information on what the
MOT Juice
system can do for your garage, keep an eye out for the company at
MECHANEX
Sandown, and in the meantime,
click here
.