---
Yuasa has carried out a major workshop trial that it claims to have demonstrated the positive business and customer service benefits of testing every battery. The battery testing trial, conducted over three summer months, has reportedly revealed that almost a third (27%) of vehicles tested had a battery issue, and over one in ten (11%) needed a complete battery replacement. PMM gets the full story.
---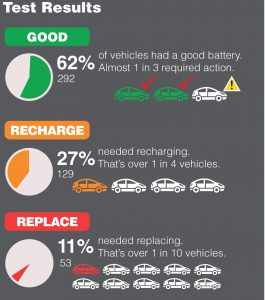 ADS Automotive in Preston, Lancashire, D&D Autos in Ashford, Kent and Terry Taylor Garages in Hinckley, Leicestershire, all took part in the trial between May and July last year. The three workshops were supplied with a Yuasa battery analyser and asked to test the battery of every vehicle they worked on. They were also supplied with Yuasa point of sale material to communicate the scheme to customers, and test result mirror hangers used to indicate positive test results.
By monitoring the number of vehicles seen during the three months against the test results, Yuasa demonstrated the value of implementing a testing regime within workshops, and calculated the extra revenue brought in through battery replacement and reconditioning services. A workshop which sees 100 vehicles a month could expect annual revenue of up to £15,480 by implementing the initiative, with £6,480 coming from battery charging and fitting costs alone.
The scheme also allows workshops to improve customer service, enhance reputation and prevent customers the distress a battery failure can cause. After all, most customers would rather find out they need a new battery whilst their vehicle is in a workshop instead of when it fails to start on a cold morning.
Ian Newham, Training Manager at GS Yuasa Battery Sales UK, said: "Our trial has been a huge success and demonstrated that the average garage could increase battery revenue, alongside driving customer satisfaction and long term loyalty, simply by testing the battery of every vehicle they service or repair.
"Most customers expect their workshop to check and maintain all elements of their vehicle. If the battery fails shortly after a service or repair work, customers may question the quality of the work carried out and the reliability of the workshop.
"Garages should be implementing the simple minute long test into their everyday routine. A battery may look and perform fine, but the test will identify its state of health and if it is likely to fail soon.
"Workshops should always make sure that they are supplying batteries based on vehicle specification and the customer's driving habits, rather than on cost alone. They also shouldn't be afraid to charge for battery recharging or fitting services".
ADS Automotive found that 38% of batteries they tested required attention and 19% needed replacing. Frank Massey of ADS Automotive said: "The Yuasa battery testing programme has helped us, not just by updating our knowledge of battery technology, but also by highlighting the need and opportunities in offering our customers a professional health and charge status report.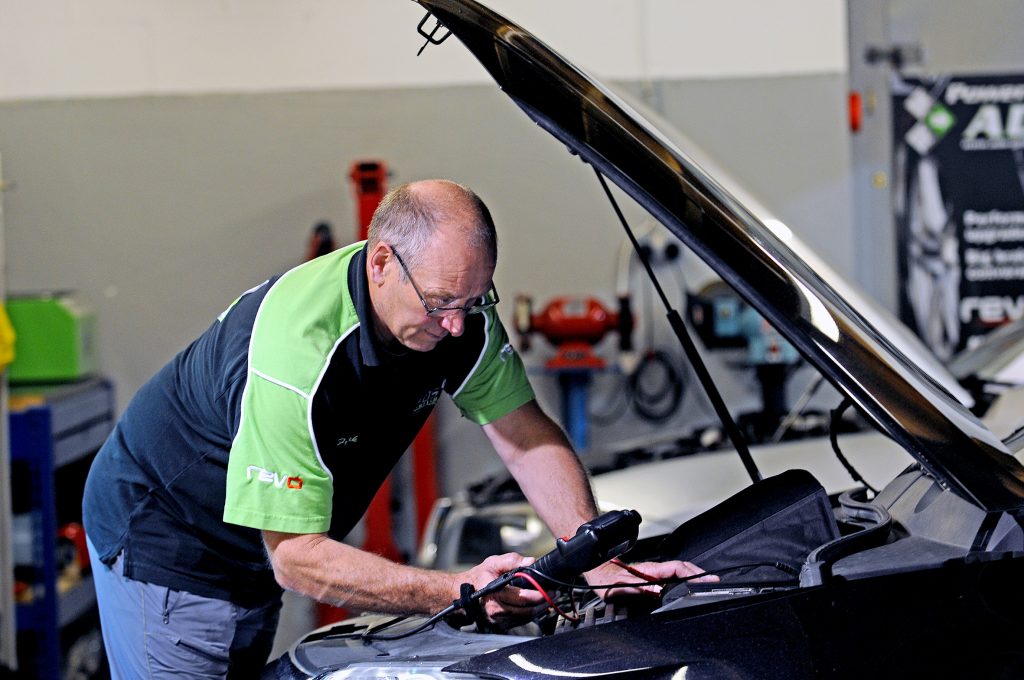 "Before you assume this is a simple sales drive, please consider how important the battery has become; it has many responsibilities and effects on the reliability of complex network systems."
Matthew Pestridge of D&D Autos added: "Our trial revealed 10% of batteries needed replacing and 26% needed recharging. Having these test results allowed us to recommend to customers that their battery required recharging or replacing. We could give them forewarning that they may have issues in a few months' time going into winter.
"In our eyes, when a customer has a vehicle serviced, they want reliability for the next year, not just right now. No one wants to wake up in the morning and find that their car won't start when they have important things to do."
Terry Taylor Garages in Hinckley discovered 26% of vehicle batteries tested needed recharging or replacing. Technician, Janson Baggott, said: "I would suggest other garages join the scheme as it's great for revenue and customer service – it's beneficial to test every battery coming through the door!
"The testing kit is simple to use and it was easy to work the test into part of our everyday routine when beginning servicing or repair work."
Yuasa is about to launch its 'Always Check The Battery' workshop initiative, which will provide workshops with all the tools they need to set up battery testing in a low-cost workshop testing kit.
---
To find out more about
Yuasa's
'Always Check The Battery' scheme, including trial results and case studies,
click here
.