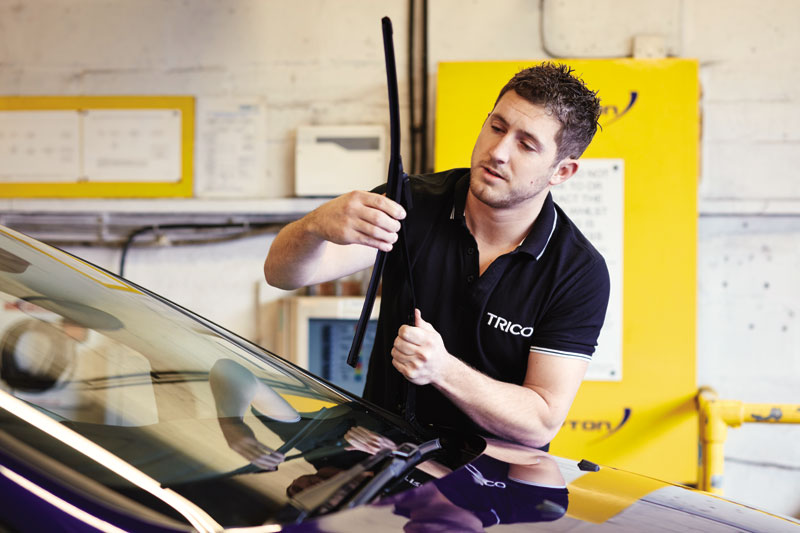 Good practice from Trico in six simple steps.
There is a significant opportunity, and demand, for up-grading or retro-fitting of beam blades as a replacement for the traditional, conventional blade. Trico estimates that as much as 60% of beam blades supplied are fitted as a replacement so that drivers can enjoy the advanced technology beam blades deliver over conventional wiper blades.
Another opportunity is the increasing number of vehicles with unique rear wiper blade designs. Although many of these blades look similar, they are specially developed and unique in fitment. The Trico Exact Fit rear blade programme is comprehensive in coverage to accommodate the wide variety of applications.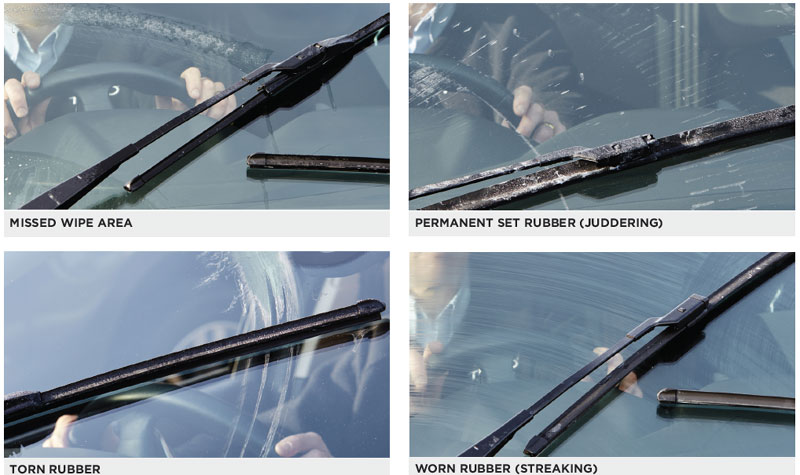 Six steps to a better wiper blade check
To help installers to provide a proficient service to their customers, Trico has a compiled a '6 point check' that garages can use to easily assess blade condition, identify when a wiper blade might need replacing, and ensure vehicles leave with their blades and windscreen in the best condition:
Wipe check
Using the washer spray or a mister bottle to spray the glass, operate the wipers and check there are no missed areas, water smears, or multiple streaks that impede vision. Any light misting remaining after the wipe should disappear quickly (within 1-2 seconds). Any blades that are impeding vision with streaks/smears/misting should be replaced immediately.
Lift the blades from the screen
Be careful as on many modern cars the wiper arms will hit the underneath of the bonnet and not lift. In this case you usually turn the engine on then off, before pressing the wiper stalk down once. This will move the blades up into the service position where they can then be lifted up. If this doesn't work, consult your manual.
Blade edge check
Gently clean the rubber blade edge with a damp cloth or sponge to remove any dirt and residue. Check along its length for any imperfections in the rubber; in particular check at either end that the rubber has not 'split'. Ensure that the rubber element returns to a central position and is not 'set' flipped over in one direction. If the blade fails any of these checks, it is recommended to replace it immediately.
Safe & secure fitment
Check the blade is securely fixed to the arm. The blade should rotate freely parallel with the wiper arm to allow it to flex over the screen, but there should be no wobbling or movement perpendicular to the arm. This could be a sign of continued wear from the blades flipping over and could eventually cause the blades to come apart during use. If the blade is showing excessive movement, replace it immediately.
Screen clean
Ensure the windscreen is thoroughly cleaned using warm water or specialist glass cleaning fluid. In particular pay attention to the areas at the top and bottom of the wipe area as dirt and debris collects here. Also check the glass for any cracks or chips – these are a safety hazard in their own right and can also damage the wiper blade rubber.
Lower the blades
Lower the wiper arms gently back on to the screen. If the wipers have failed any of the above checks, purchase and fit new blades as a matter of urgency to ensure continued safety when driving.
A bit about Trico
For over 90 years, Trico Products Corporation has been one of the world's largest manufacturers of wiper blade products and systems, developing advance wiper technologies for automotive manufacturers and drivers worldwide. Every wiper blade is designed with leading innovative technologies to ensure maximum durability and improved visibility.