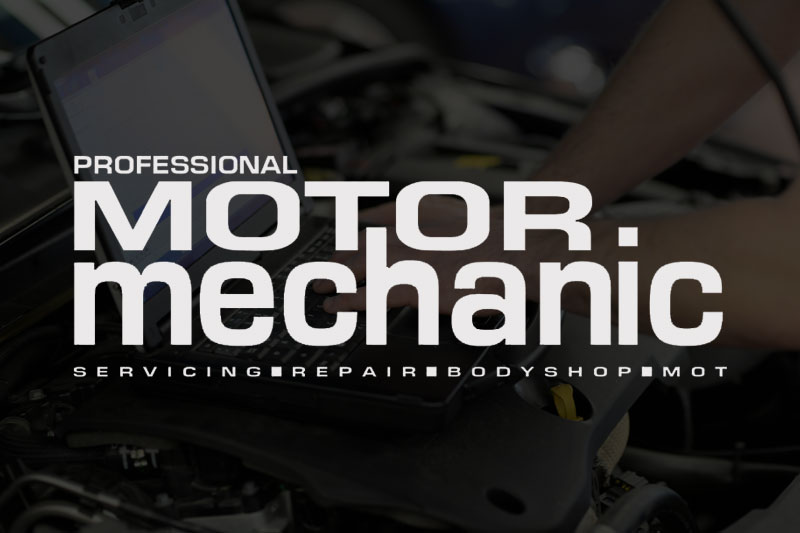 Reiner Schönfelder, Applications Engineer at LIQUI MOLY, discusses why the use of additives can offer an effective first-stage approach to the rectification of some vehicle issues.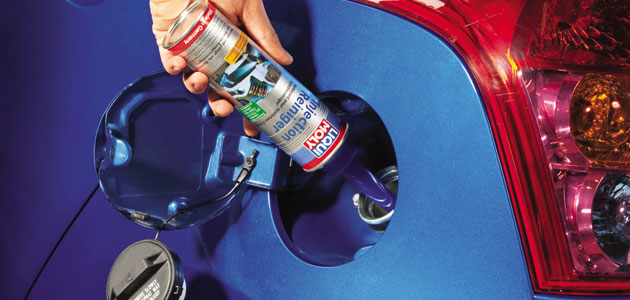 In the event of problems with transmissions, it is LIQUI MOLY's recommendation that the early use of additives could yield positive results before the repair or replacement of mechanical components needs to take place.
When faced with problems such as hard shifting, high temperature or excessive noise, technicians are advised to start using an appropriate transmission oil additive immediately as these represent a low cost solution that can achieve good results in many cases.
"Often that is all that is needed to remedy the problem. Many transmission problems are associated with increasing friction and corresponding wear," explains Reiner.
"This is precisely where additives come in. And, even if this doesn't solve the problem, our additives are exceptionally compatible and can never damage a transmission. The material costs for the additive are minimal, and the time required for use equally low. That is exactly why they are so attractive."
LIQUI MOLY's Pro-Line series is a range of special additives for use by professionals. They have a stronger dosage than some freely available additives and were developed for specific automotive applications to quickly, efficiently and simply solve a range of problems. More general applications of Pro-Line additives include cleaning of the injection system and the combustion chamber.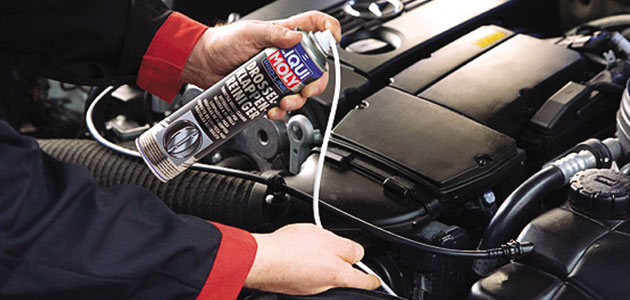 Additional solutions include:
Fuel Injection & Diesel System Cleaners
Combustion residues encrust the injectors and increase piston friction. LIQUI MOLY Fuel Injection Cleaner for petrol engines and Diesel System Cleaner for diesel engines dissolve these deposits to ensure combustion becomes cleaner, engine running becomes quieter, starting problems are minimised, emissions improve and the whole fuel system is protected against corrosion.
Engine Flush
This cleaning additive is added to the oil immediately prior to an oil change and has to react for several minutes. In this time it dissolves contamination and deposits in oil drill-holes, in repositories and in piston ring zones. The dirt is drained together with the old oil. The new motor oil enters a clean engine and can then deploy its maximum performance.
Throttle Valve Cleaner
Automotive mechanics often complain about how difficult it is to clean the throttle valve, when it no longer operates properly due to deposits from fuel residues and exhaust gases. Although the actual mechanical cleaning process itself can be quick, removal and installation costs a great deal of time. For this reason LIQUI MOLY has developed the Throttle Valve Cleaner.
The long, flexible application probe allows the specially formulated cleaning fluid to be applied directly on the throttle valve, without removal. Instead of time consuming removal and installation, it is now only necessary to provide free access for the probe. There is also a similar product for diesel engines in the form of the Intake System Cleaner Diesel.
Service packages
It is LIQUI-MOLY's belief that technicians can create service packages from products such as these in order to bestow them with attractive additional revenue opportunities. It also gives the customer the impression that their workshop is at the cutting edge.