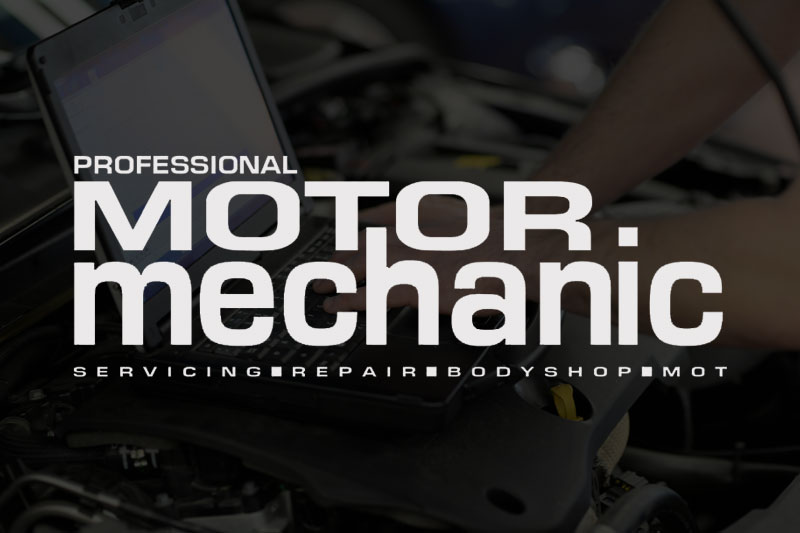 Since 2008, many new VAG models have been equipped with the new seven-speed dual clutch gearbox (DSG) with an LuK dry double clutch (2CT) system, or – since 2004 – a six-speed wet clutch version which also features an LuK dual mass flywheel (DMF). You will find the six-speed version mostly fitted to larger, high powered vehicles, such as the Passat CC, whilst the seven-speed is being fitted to the ever more popular range of smaller vehicles throughout the range, such as the Polo and Golf.
Best of both worlds
These high-tech state-of-the-art transmissions are designed to incorporate the best advantages of both automatic and manual gearboxes. Automatic transmissions are able to offer superb driving comfort thanks to an automated gear shift and uninterrupted traction, whilst manual transmissions are sporty, fun and economical. A twin clutch system therefore combines the comfort of an automatic with the agility of a manual, along with incredibly smooth and fast gearshifts.
Technically, a DSG is an automated shift gearbox featuring two gear sets which operate independently of each other, thereby enabling fully automatic gear change without traction interruption. There is no clutch pedal and the conventional gear lever has been replaced with a lever with integrated Tiptronic function.
The image below shows a cutaway shot of an LuK Dry Double Clutch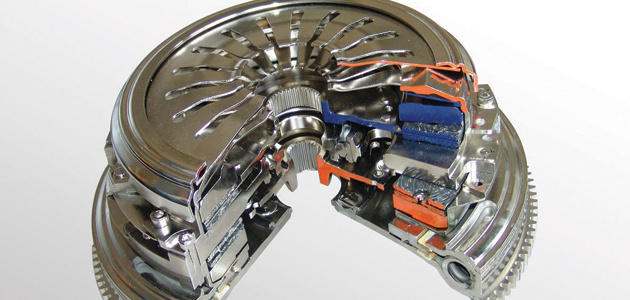 As gear changes are fully computer controlled, it is much more difficult for poor or aggressive drivers to cause damage or premature wear to the system, which should help to optimise the expected service life of the clutch and gearbox components. Like conventional singledisc clutches, the dry double clutch of the seven-speed DSG is also located in the gearbox housing.
There are no drag losses as it is not oilimmersed, increasing engine and fuel efficiency whilst also making repairs less complex. From a technician's point of view, the gearbox and clutch electronics (mechatronics) are diagnosable, so the system can be read using suitable diagnostic equipment. A full system reset – which puts the mechatronics unit into 'Learn Mode' – is required after every clutch replacement, again a simple function as long as you are using the correct equipment.
This image shows a full shot of an LuK Dry Double Clutch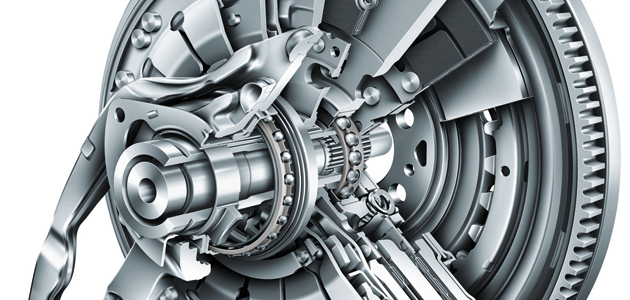 Since the clutch fitted to the Volkswagen six-speed DSG is oil-immersed (known as a wet clutch) it tends to wear at a much slower rate than equivalent dry clutches. However, there is the possibility that the DMF could wear and require replacement, especially as this transmission has been fitted to Volkswagen Group vehicles for more than 10 years. Fortunately, in a twin clutch transmission – and for the Volkswagen Group DSG in particular – this can be a much simpler task than for a conventional system, as the clutch is not bolted directly to the DMF.
No special tooling or training should be required for experienced clutch mechanics to be able to manage a twin clutch DMF replacement, and as the original equipment manufacturer of the dual mass flywheel for the six-speed Volkswagen DSG, LuK is on hand to supply the replacement DMF unit to the aftermarket as required.
The LuK Dry Double Clutch in-situ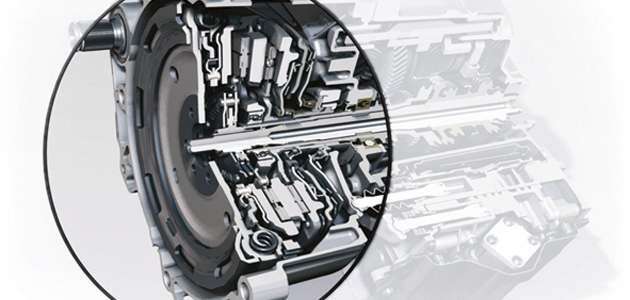 The LuK designed and manufactured seven-speed dry clutch system also features a DMF that is not directly bolted to the flywheel and is just as simple to replace when worn. LuK engineers have also been investigating the potential for a complete replacement twin clutch kit solution for the UK aftermarket.
A range of original equipment components, specific tools and bespoke training programmes have already been designed and developed, and LuK is currently assessing the size of the opportunity for independents to offer the owners of vehicles coming out of the warranty period a viable aftermarket option when it comes to buying a replacement twin-clutch.
Due to its success with the DSG, the Volkswagen Group has already announced that more than 40% of the cars they produce will be fitted with a dual clutch system by 2012, and this has not gone unnoticed in the automotive world. With the improved fuel economy and lowered emission levels it can help provide, many other vehicle manufacturers are now beginning to specify twin clutch transmission systems to help keep in line with ever more stringent Government legislation.
Vehicle producers that are currently using twin clutch systems, or who are developing new versions to use in their range include: Audi, Ford, Honda, Hyundai, Mercedes-Benz, Renault, Seat and Skoda. LuK, as ever, will be at the forefront of this rapidly growing market, thanks to its ongoing commitment to innovation, technology and quality.
The benefits of a dual clutch system
• Combines the ease of an automatic transmission with the responsiveness of a manual gearbox
• Similar to an automatic transmission, but with excellent fuel efficiency
• No power interruption during torque transfer
• Significant reduction in CO2 emissions